Welcome back to week 4 of The Real Food Experience.  It has gone by so quickly.  I can't believe we have arrived at our final week already.  If you are new to our page, I encourage you to go back to week one and start from the beginning.  Eating real food is a great way to feel better, have more energy, fight disease, and even lose weight.  These are some of the reasons that I wanted to put together this program.  It's hard to change your diet overnight, but a step by step approach like The Real Food Experience is a great way to create lasting change.  The kind of change that you don't call a fad diet, but a lasting lifestyle.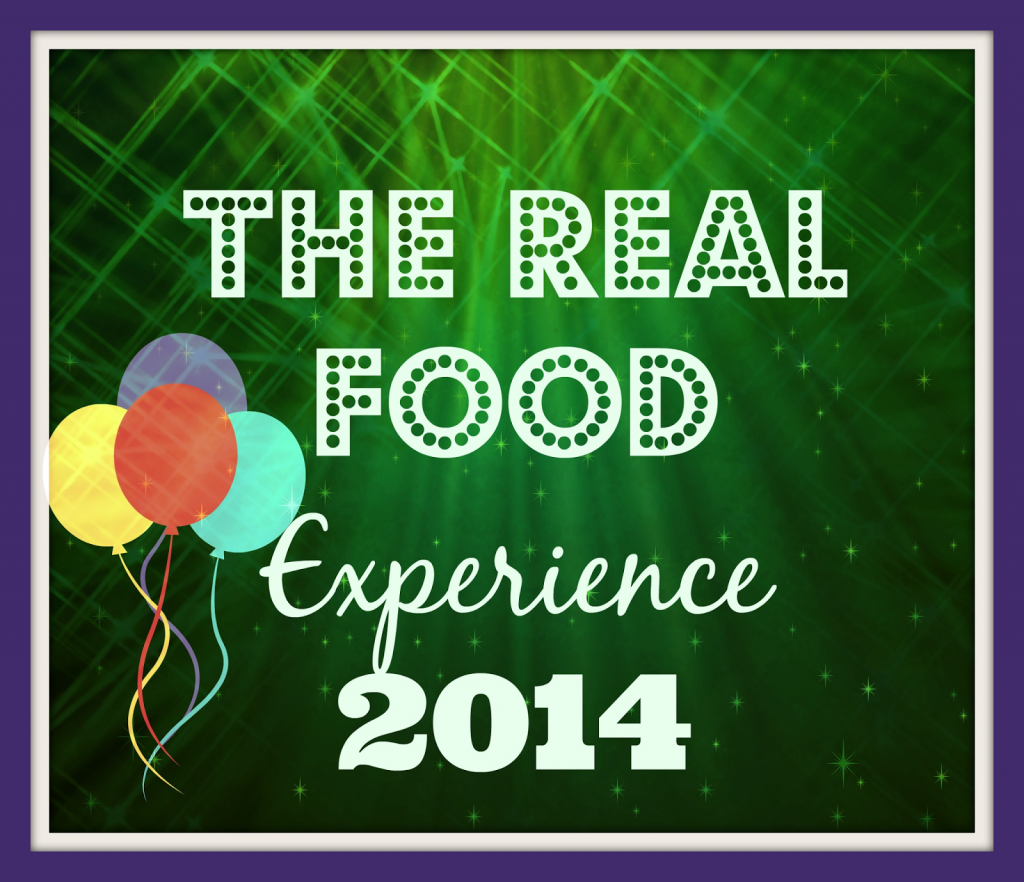 I am so proud of the folks who decided to make lasting change a priority for their families and joined The Real Food Experience.  In just 3 weeks they have added 2 fruits and/or vegetables to each meal, changed to whole grains (and tried some new grains), and cut out harmful artificial colors.
In this final week our goal is to: Only Use Natural Sweeteners.
It is becoming more and more apparent that artificial sweeteners are harmful to our health. The typical American diet is also being blamed as causing an obesity epidemic in this country.  We have become a country where excess food is a bigger problem than lack of food. Sugar is a big part of this problem.  You can find sugar in all sorts of processed foods. Spaghetti sauce, yogurt, fruit cups, fruit juice, kidney beans…………all sorts of places that you would not use sugar.  I always say, " I don't mind sugar when I'm having a treat, but I don't want it when I'm trying to eat healthy foods." There are lots of different names for sugar and often I will see on a label: sugar, corn syrup and high fructose corn syrup.  Three types of sugar all in the same food.  The food marketers are getting tricky too.  I love it when in big letters on the front label it says, "No High Fructose Corn Syrup" and then I flip it over to read the label and find the first ingredient is sugar and the second ingredient is corn syrup.  Tricky!  Tricky!  My Real Food Experience folks are not going to fall for that though!
The natural sweeteners that I have chosen for my family are honey and 100% pure maple syrup.  It doesn't get an simpler than those two.  It is also very difficult to find processed foods made with these sweeteners.  What this does is forces us to cook and bake more. Almost anything that I make at home will be more healthy for my family.  Each time I cook, I avoid a whole host of unhealthy ingredients and have the ability to limit salt and sugar intake.
It is amazing how your taste for sweet will change in time.  I have a horrible sweet tooth and I never thought there would be a day that I would say, "That is too sweet." Well, guess what?  It happened.  You will find that you will want to reduce your honey and maple syrup in recipes after just a few weeks.  The natural sweetness of fruit also make great sweeteners. I use bananas in pancakes and muffins.  I use applesauce to sweeten as well.
Try swapping out processed sugar with your natural sweeteners this week.  Have fun and experiment.  How sweet is sweet for your family?  Is it a 1/2 cup of honey or can you cut it back to 1/4 cup?  Read those labels this week.  Where did you find sugar that really was a surprise to you?  Try using fruit as a sweetener.  We buy plain yogurt and sweeten it with fruit.  No sugar needed.  Where do you think will be the toughest to cut out sugar?
Can't get enough Juggling Real Food and Real Life?  Make sure you subscribe to our email list so you don't miss a post.  You will also want to follow us on Facebook, Twitter, and Pinterest.  Just look for the buttons at the top to follow us on your favorite social media.  We also have a Real Food Experience Facebook group.  If you would like to join us, leave me your Facebook email address (the one you sign on with) in the comments below or email me at jugglingrealfoodandreallife@gmail.com.