Disclosure of Material Connection: I received one or more of the products or services mentioned complimentary from Influenster in the hope that I would mention it on my blog. Regardless, I only recommend products or services I use personally and believe will be good for my readers. I am disclosing this in accordance with the Federal Trade Commission's 16 CFR, Part 255: "Guides Concerning the Use of Endorsements and Testimonials in Advertising."
I interrupt this food blog for a little bit of girly summer fun.  I belong to a program called Influenster.  Occasionally, they send me products to check out.  Some of them I blog about and others I don't.  I decided I really wanted to let you know about these cool nails they sent me from Kiss Products Inc.  I may be a food blogger, but I'm also a busy mom and I like to share whatever I can that helps me get through my real life and helps me to find the time to make real food.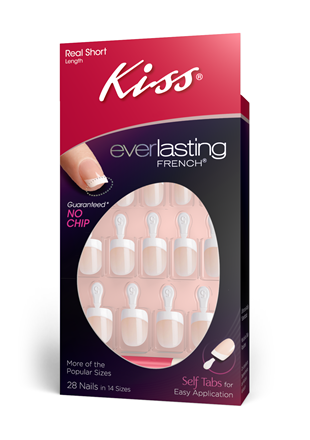 First……..a little background about me…………
I love to do my nails or I like to have them look nice anyway.  I don't have time or money to go get manicures at the salon so I have always done my nails myself.  I like them to look nice for work, but I get frustrated that they only look nice for a short time.  Do you ever feel that way?  And……….I'll be honest here………….my nail time has kind of been taken over by my blogging time.  It's really hard to type with wet nails.  I know.  I have tried.  The nail polish on my keyboard is proof.
I've always admired the French Manicure look, but I haven't figured out how to do it myself.  I'm more of a solid color kind of girl, but I was super excited to try something different.  The Kiss Products Inc Everlasting French Manicure tips showed up just in time for me to do my nails before heading out of town to my son's Boy's State graduation.  I had zero time to pack and make myself look nice.  We had baseball and softball games to attend.  There really was no time for me to sit and wait for my nails to dry.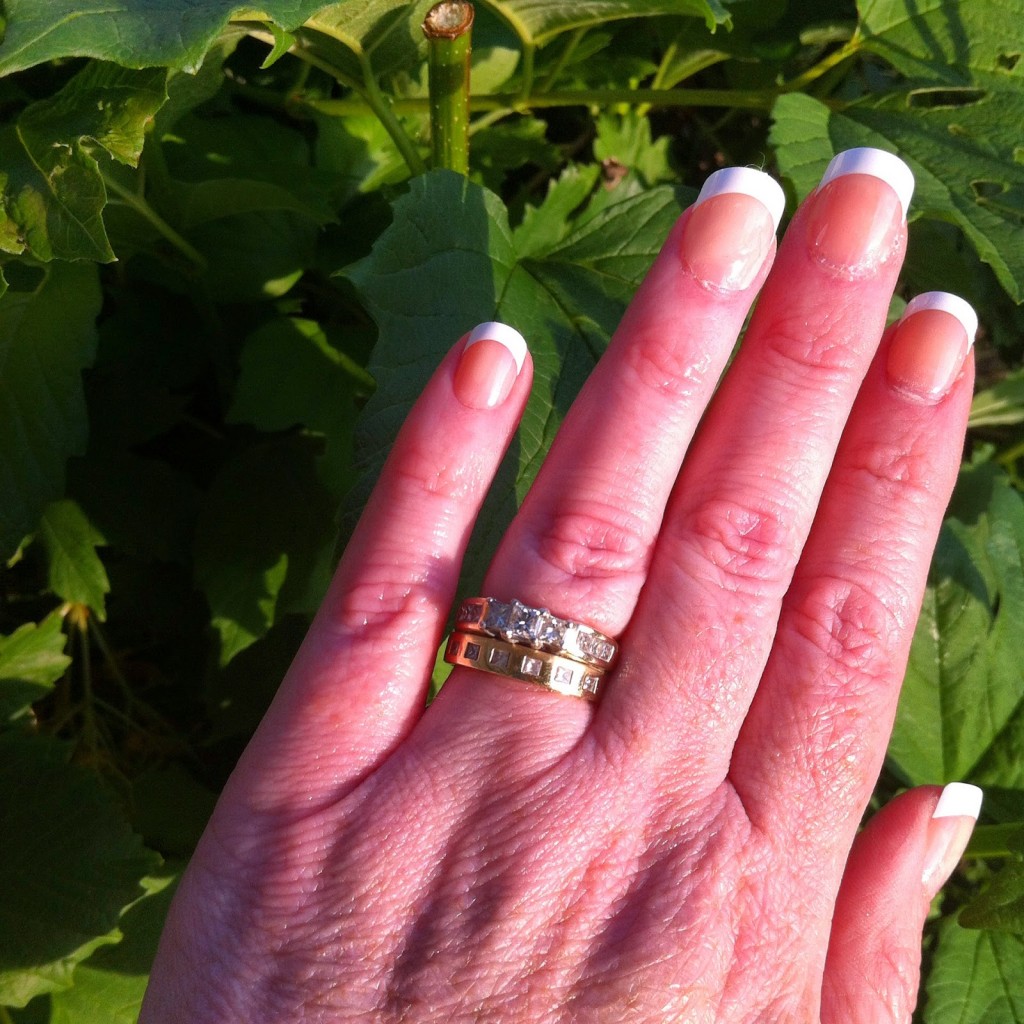 I decided to give the Kiss nails a try.  They went on nice and easy.  The tabs on the end made the nails easy to place over my real nails.  I struggled a little with the glue and sizing.  Remember…………I'm new to this.  The nails dried in just 5 seconds.  Did you hear me?  5 seconds!  Even I have time for that.
So how do they hold up?  I promise to always be honest with you.  I was disappointed when one popped off in less than 2 days.  I quickly glued it back on and went back on with my life.  They look nice.  They don't chip or break or crack like regular nail polish.  I feel like there is a bit of gluing upkeep that has to be done which is a bit of a disappointment, but not too big of a deal.  I keep the extra nails and glue with me for quick fixes.  They seem to come off when I least expect it.
OH!  Make sure you cut your nails shorter than the nail tips you are putting on.  That was another rookie mistake for me.
Would I buy them again?  You bet!  They give me a great look and the nails have long-lasting beauty…………provided I can keep them on my fingers.
Have you ever used the Kiss Products Inc line of nail products? What did you think?  Do you prefer home manicures or salon manicures?
Don't Miss The Next Juggling Real Food and Real Life Newsletter!
Make sure you subscribe by email so you don't miss a single issue. Facebook is showing you less and less of what I post there. The only way not to miss a post is to subscribe by email. You can subscribe by entering your email address to the right of this page. Just wait to see what I have coming. Please also follow us on our various social media. You can easily find me there if you have questions. Twitter is a great place to chat. Follow me @jugglngrealfood and introduce yourself. The Juggling Pinterest Boards are crammed with lots of great information and recipes. Check them out! Come back each Friday for our Let's Get Real Friday Party. The best bloggers from across the web link up their favorite posts from the week. It's quite a treat!
If you want to give the Everlasting nails a try………you can get them at Amazon.  I do get paid a small referral fee if you use this link so thank you for supporting the cost of this blog.

Update:  Be careful when using this product that your nails are nice and clean.  Do not reuse the nails over and over.  I ended up with green nails because I did not follow proper hygiene.