Welcome to The Real Food Experience 2015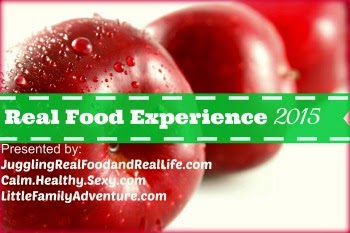 The Real Food Experience 2015 is all about making healthier food choices. This free program will systematically help change the way you look at food. This approach is easy to follow and encourages you to start eating better one step at a time. If you've been thinking about eating healthier you've come to the right place! The Real Food Experience 2015 is a fun way to make changes in the foods you eat and that will help you live a healthier, happier, and more energetic life. It's not a diet, but rather a step-by-step approach to adding more nutrition and flavor to your meals while getting rid of artificial ingredients, chemicals, and the enormous amount of salt and sugar that are all part of a processed food diet. It includes a new "real food challenge" every week for the month of January, real food eating plans, recipes, tips and encouragement.
This year's Real Food Experience Sponsors:
Christina Wiley is the mother of 4 children who span the ages from College to Elementary School. They each have their own unique personalities, but they all driven to be active. Because we were always so busy, I let my family fall into some really poor eating habits. We were always running from event to event so driving through the local fast food establishments seemed like a good answer. Oh boy! Was I wrong! My family gained weight and were slowly slipping into less than ideal health. After doing some research my mission to provide my family REAL FOOD instead of fast food was born. It hasn't always been easy. Even now, as this way of eating has become the norm, we constantly are finding new challenges to overcome. The Juggling Act of keeping REAL FOOD in my family's belly, while maintaining our busy schedule never ends.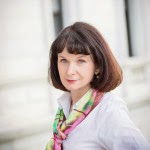 Gaye Groover Christmus helps women take care of themselves and invest in their marriages.. Her blog encourages women to eat well, exercise, manage stress, increase their peace of mind, and strengthen their marriages. She recently published an ebook – 17 Ways to Live Calmer, Healthier and Sexier – Starting Today. In her "day job" she works as a technical writer and editor for a university, focusing on exercise, physical activity and health.

I'm a home cook and mother of 3 who is trying to feed her family healthy foods on a budget. Several years ago, we cut out the junk food and started eating a cleaner, real foods diet. I was amazed at how much better I felt and how much more energy I had when I changed my diet. Now I cook with whole foods and share those recipes on my website. In our house butter, bacon, and cheese are their own food groups. So you'll often see those items in my cooking. I find that I do better when I make a plan and have a road map to follow. Each week, I share my family's meal plan to hold myself accountable and to help inspire others. My family and I love to travel and try new foods. I love to find adventure, even if it's in my own backyard or kitchen.
We are also proud to introduce our Special Contributors: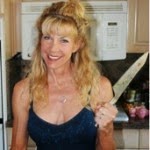 Hi I'm KC the Kitchen Chopper. I've been a personal trainer for 20 years. 15 years ago I didn't cook much at all. I am a totally "self-taught" cook and not a chef. I created The Concept of Healthful Eating that is based on "A Balanced Meal in a Bowl". I knew my personal training clients needed a way to eat healthfully. (And The Hubby and I as well). I started Chopping healthful ingredients because I found I didn't have to do any special cooking, just basic food prep like roasting, grilling, steaming, and sautéing. Super easy! I stepped away from the "dressing" bottle and created my own style of dressings that are highly flavorful and low in calories. The Chopped, chops the cost of meals as well. Why? You use a small quantity of each ingredient. Chopped ingredients go farther. I encourage making double the amount of everything so you'll use leftovers for other Chopped, now you're chopping prep time. Over the past year The Chopped has expanded into Breakfast, Lunch and Dinner categories, like Scramble, Soup, and Baked. Still the base is greens/ veggies with lean protein and grains incorporated. Plus a few PED's (Palate Enhancing Delights) like fruit, real cheese, avocado, nuts, and olives, to make you feel a little bit decadent and this also adds to the satiety factor. The Chopped is all about Real Food!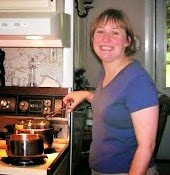 I'm Scarlett, I'm a stay-at-home mom, I love good food, my husband and son. After 3 years of trying to conceive, 9 months of pregnancy and 1 year of nursing I'm trying to lose, at least, 30 lbs! Join me on my journey!
Share with us:
We have set up a private Facebook Group for you to interact with us, ask questions, and get support during this challenge. Find us on Facebook.
Follow the Real Food Experience on Twitter and Instagram. Share your recipes, food photos, motivation images, etc. with us using the hashtag #RealFoodExperience. We want to see what inspires you and how you are doing during the challenge. Be sure to follow me on Instagram and Twitter. Drop me a note and I always follow back.
If you have any questions please message me on social media or email me at jugglingrealfoodandreallife@gmail.com . I look forward to sharing this challenge with you in 2015.
Motivation To Change:
Weekly Challenges:
Weekly Meal Plans:
Recipes:

Tips, Fitness Advice, and Information:
Testimony: