I've looked at my calendar and yes, it is spring.  It's still cold here in Ohio, but at least it's no longer 25 below zero.  That sure is an improvement.  I'm declaring this Spring Cleaning Week here at Juggling Real Food and Real Life.  This week it's all about cleaning up our diets and cleaning up our kitchens.  It's time to shake off the winter cold and really get organized and start eating healthier.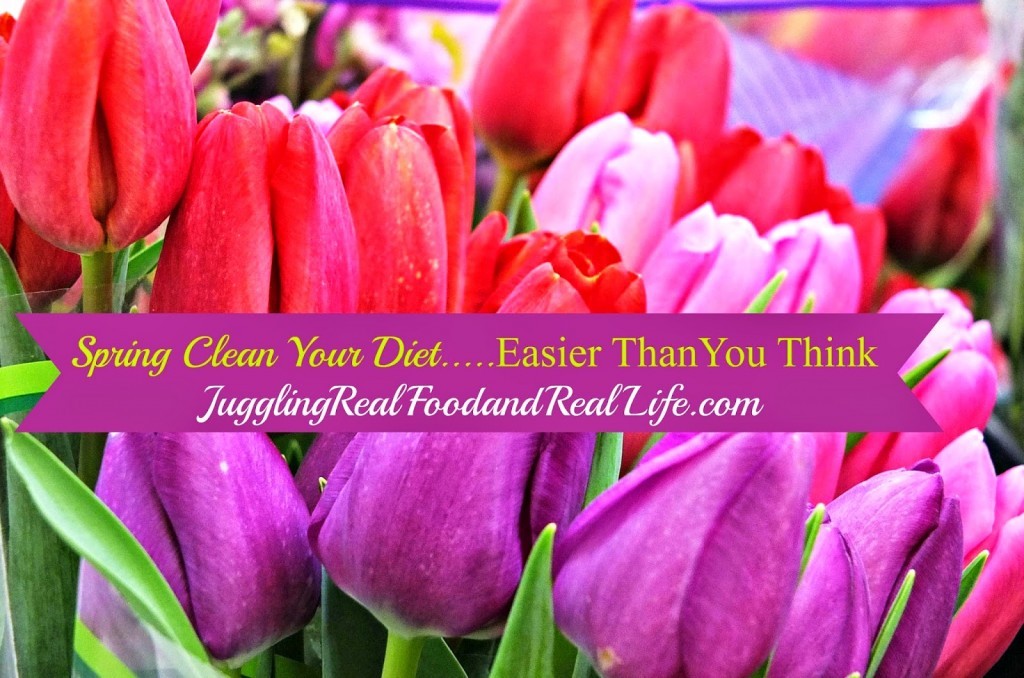 I know that a lot of us are confused about what "eating healthy" really means.  For me and my family, it means getting back to the way my grandparents used to eat.  Cooking meals in the way that folks cooked before all of the "convenience" foods arrived on the market.  Does that mean I slip on my apron and spend hours and hours cooking?  Ummm………….no way!  I don't have time for that nonsense.  Although……….I do love to wear aprons over my business clothes when I cook because I never have time to change first.
Don't give up on yourself and your family just because you are busy.  I work 9-5, have something going on every night of the week and most Saturdays, and I teach Sunday school on Sunday.  I don't have any more time than you do.  However, it's important to me to make sure that I am feeding my family the most nutrient-dense food that I can. If you would like to make sure you are feeding your family a "healthy" diet, here are some easy ways to make the transition.
Here are 5 things you can do today to start to transition your family to a real food lifestyle even when you are busy.
1.  Drink more water:  I know.  I know.  You've heard it a million times.  Drinking water is healthy.  Maybe this time, you'll do something about it (she says with a twinkle in her eye).  Not only is drinking water good for our bodies, but it also is a great way to dump all of the empty calories and bad ingredients that other drinks like soda and energy drinks contain.  You just don't need it and neither do your kids.  I promise you that your family can change and drinking water can become the new normal for your household.  And on a side note…….it's cheaper too.  You can find more money for food when you aren't buying soda, juices, and flavored milks all of the time.  Keep a refillable water bottle with you. It's quick and easy.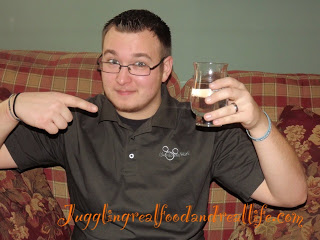 2.  Eat more fruits and vegetables:  Think about it………how many fruits and vegetables do you eat in a week?  It may not be very many.  Try adding two fruits or vegetables to each meal.  Veggie omelet for breakfast, carrot sticks and an orange with your sandwich for lunch, green beans and applesauce for dinner.  There is nothing too difficult there.  Quick and easy.  Fresh is best, but frozen is good too.  Stock your freezer with lots of frozen fruits and vegetables if you are short on shopping time.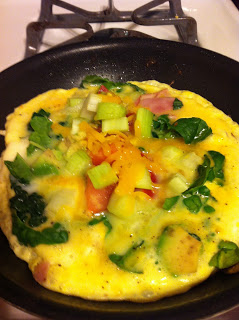 3.  Switch to whole grains: White bread, pasta, and rice are refined foods that have virtually no nutrition to them. They are simply empty calories.  Swap out your favorites with whole grain versions.  It takes no more time to boil a pot of whole grain pasta than it does to boil refined white flour pasta.  It takes no more time to make a sandwich with whole grain bread than it does with white bread.  You can do this.  This is probably one of the easiest swap outs you can make that will make a huge difference in the amount of nutrition your family eats each day.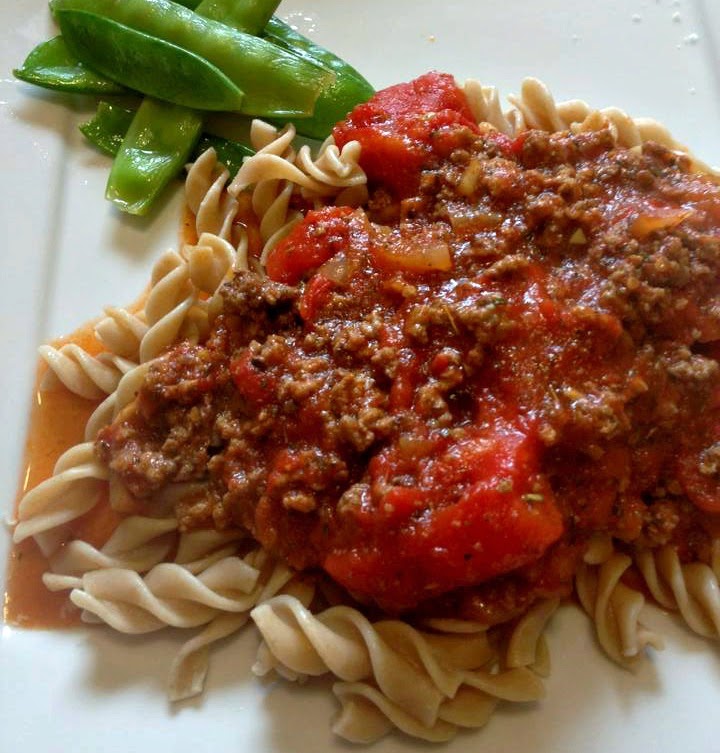 4.  Dump the fast food:  There I said it.  You knew I would.  When you are trying to dump fast food my best advice is this, " I don't care what you make to eat at home.  It will be better than fast food."  You just need to get into the habit of preparing food at home.  It does take practice when your mindset is to turn into the nearest driveway and ask for a bag of food to feed your family.  I get it.  I've been there.  You can do this.  Make a grilled cheese sandwich, toss a salad, make a pot of spaghetti and serve it with jar sauce.  Habits take practice so why not start today?
5.  Avoid packaged foods with artificial ingredients: Reading labels takes time and can really slow you down if you are in a hurry at the grocery store.  Set a goal of reading a certain number of labels (let's say 2) each time you go to the grocery store.  Figure out which jar pasta sauce has the best ingredients and buy that this time. Next time you shop you will now know which pasta sauce you want and will have time to read 2 more labels.  Soon you will be filling your cart with more healthy foods.  Look for packaged foods that have 5 ingredients or less and ingredients that you can pronounce.  If it sounds like a chemical, it probably is.  Avoid ingredients like MSG, high fructose corn syrup, and artificial colors and you will quickly start feeling better than ever.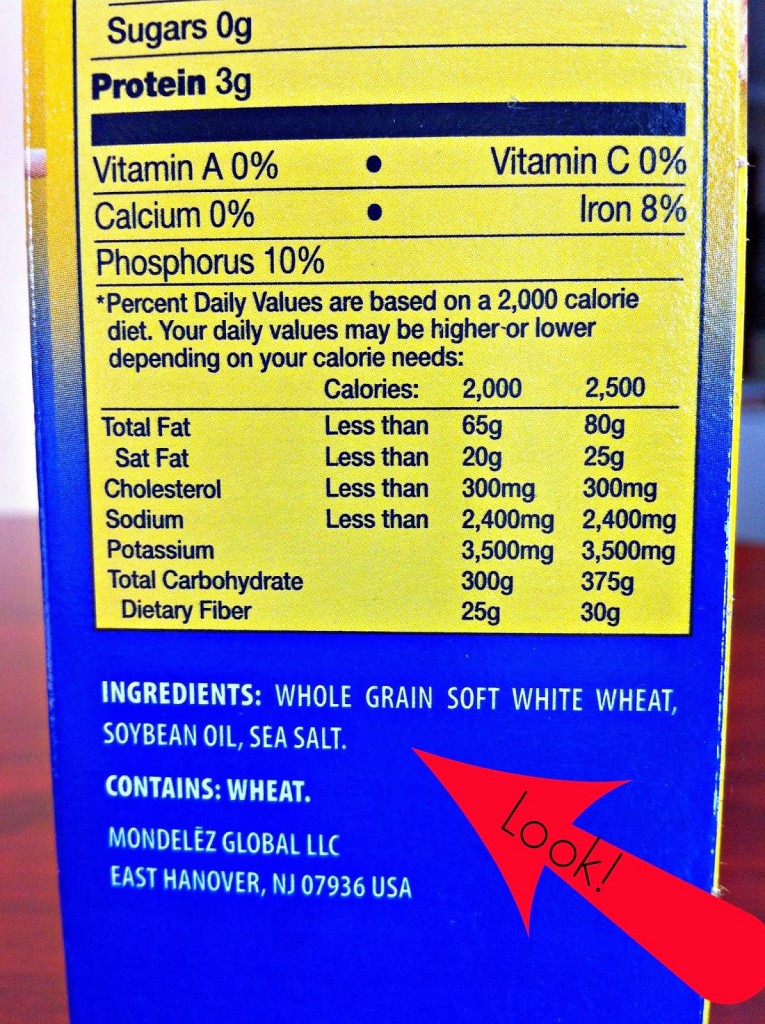 For many folks, eating a healthier diet can be extremely confusing.  There is just so much information out there!  However, if you follow these 5 steps you will be well on your way to feeding your family a healthy nutrient dense and reduced chemical diet.  Can your "Mom of the Year" award be far behind??
What activities keep you from making the change to a real food lifestyle?  What do you find most confusing about eating "healthy"? Do you think your family would be able to follow these 5 stepping stones to eating healthy. If not, why?
If you are looking for help in making the transition to eating more real food, you should check out the Real Food Experience posts. You can get get started at the beginning or jump around the challenges. You can find a complete round-up of the program here. Each week's challenge is full of terrific advice to help you transition from fast and processed food to a real food diet. Changes that will help you to live a healthy lifestyle and have the energy to keep up with your busy schedule. I would also love for you to join me on social media. You can find me on Facebook, Twitter, and Instagram on a regular basis. Leave me a comment and let me know you are there. I love to visit with my readers. Yes, I'm a real person.