Try 2 New Foods
If you are new to the Juggling Weekly Challenges, you picked a great week to start.  Discovering new foods is still one of the best parts about eating Real Food to me.  I'm not going to lie………..I like to eat.  I love trying new ingredients and new recipes.  When my family was eating fast food all of the time, I was getting quite bored.  Everything pretty much tasted the same.  Some may argue that the King and the Clown have very different recipes, but come on…………it's still hamburgers, french fries, and chicken nuggets.  That is not much variety.
Are you living in a world where all of your food is that deep-fried brown color?  Some people do and I used to be one of them.  I watched an episode of Jamie Oliver's Food Revolution (love him) where he piled a West Virginia family's typical meal on the table and everything was brown.  Really.  All brown.  These were foods that I would normally think of as delicious, but they looked really gross in this context.  Jamie's demonstration really got me thinking about eating a variety of foods and making sure my family also was receiving a variety of nutrients.  I started to think less about just filling them up and more about what I was filling them up with.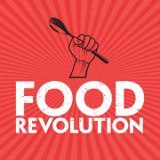 Let me take just a minute to talk about Jamie Oliver.  If you haven't seen it already……….here is Jamie's TedPrize speech.  It is a little lengthy at 20 minutes, but so worth it.  He is one of my inspirations.  When I made the decision to change my family to Real Foods, I went to Jamie's Food Revolution and signed his petition.  We all need accountability partners and he is one of mine.  Watching this speech still brings tears to my eyes because it reminds me of what I was doing to my family, without even knowing it.  The brown food shows up at about minute 8.  Watch to the end if you can.  It is powerful.
This week's challenge is to:  Try 2 New Whole Foods.This week is about stepping out of your comfort zone and discovering a whole new world of food.  While you are enjoying the taste of new foods, your body will benefit from a greater variety of nutrients.  These are nutrients that will help you lose weight, fight off chronic disease, strengthen your immune system, help your memory, make you look younger, give you more energy and all sorts of other benefits that you don't get by eating only brown food.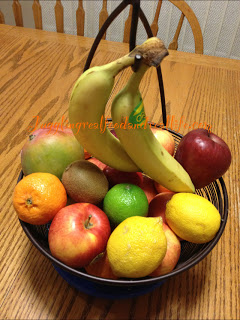 I had a reader comment that I was, "Really Freaking Thorough".  Since I have a rep to protect now, let's go into detail about what a Whole Food is.  A whole food is a food that has ONE ingredient and is not refined in any way.  It is free from additives and other artificial substances.  Some whole foods that you have probably heard of are apples, oats, bananas………..You get the picture.  Most of the produce department at any grocery store will qualify.  Keep in mind that pomegranate yogurt is not trying a new Whole Food unless there is really pomegranate in the yogurt.  Don't be fooled by claims on the front of labels. What are some of my family's favorite new Whole Foods?  I'll share, but don't make fun of me if you have eaten all of these already. Avocado – I love them!  I buy them all of the time now.  Great on my tacos, eggs, salads and even just plain.
Kale – Tastes great in salads and in omelets.  We also put kale in smoothies.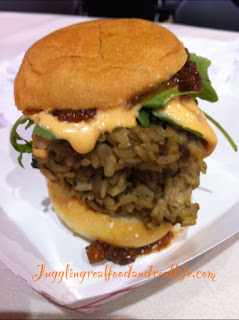 Brown Rice – I grew up only eating white rice.  I never knew there was brown rice. Quinoa –  This is a staple for vegetarians.  I had never heard of it before.  It is great in any recipe that calls for rice, in soups and salads. Star fruit –  Have you tried the star fruit or just laugh at how cute it is when you see it at the grocery store?  It's pretty darn tasty!  You might also want to try kiwis, mangoes, and papaya if you haven't already. Beans – Sure, I grew up eating kidney beans in chili and I know what green beans are, but I never knew how many different varieties of beans there really are.  I love making hummus so I always have garbanzo beans and chick peas stocked.  Have you tried fava beans or lentils? Nuts – Another food that I thought I knew all about.  I have eaten walnuts, cashews and almonds on a regular basis.  Until I made my own pesto, I had never heard of pine nuts.  We have also developed a fondness for pistachios.  Until recently, I only knew pistachio as a flavor of pudding. There is a few to get you started.  I hope you like this week's challenge.  I am looking forward to hearing what new foods you try.  Leave me a comment below and let me know what 2 new Whole Foods you are trying this week.  I might discover a new Whole Food favorite thanks to you. Don't forget you can join us on Facebook for more fun and support along the way.  You can also follow us on Twitter @Jugglngrealfood if you are interested in learning more about the Real Food Movement.  You can also follow our boards on Pinterest.  If at any time, you want to join in on these challenges, you can do so by leaving me a comment below indicating your interest.  I would love to know how many adults and how many kids are participating.