This article originally appeared over at Thrive Market.  I am sharing this article with permission as part of Thrive Market's Partnership Program. The post includes affiliate links.
And……..make sure you check out the special offer at the end to find out how you can get a free jar of Almond Butter from Thrive Market.  I hope you are enjoying these special monthly offers.  Leave me a comment and let me know if you have tried Thrive Market and if you enjoy these articles from Thrive Market.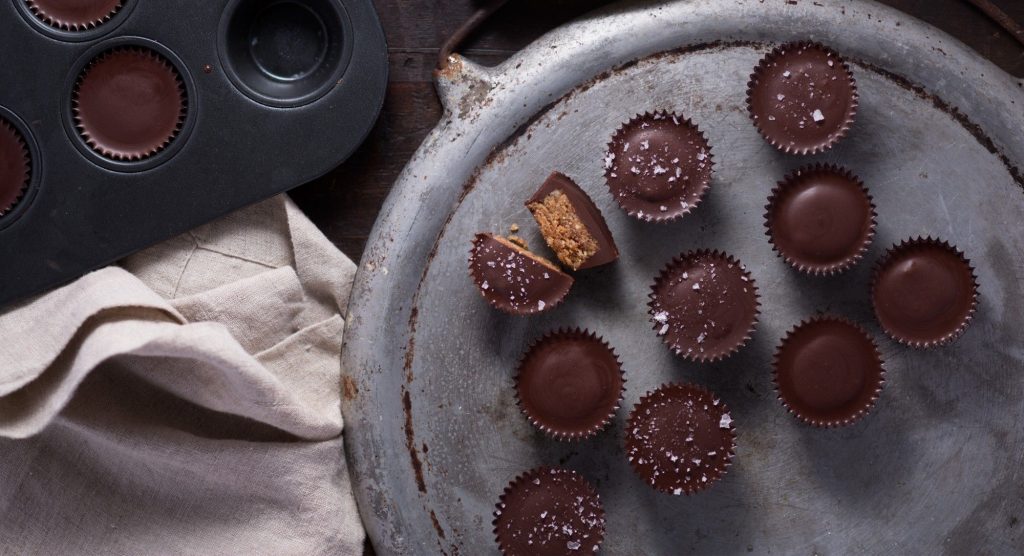 Decadent chocolate envelops creamy almond butter in this updated take on the favorite classic candy. And since these almond butter cups are only sweetened with maple syrup and raw honey, they're Paleo-friendly.
Almond Butter Cups
Yield: 24 chocolates
Active Time:
Ingredients
For the almond butter filling:
1 cup almond butter
scant 1/4 cup maple syrup
1/4 cup raw honey
1 tablespoon coconut oil
1 teaspoon vanilla
1/2 teaspoon sea salt
For the chocolate coating: 
11 ounces dark chocolate
Maldon salt, for topping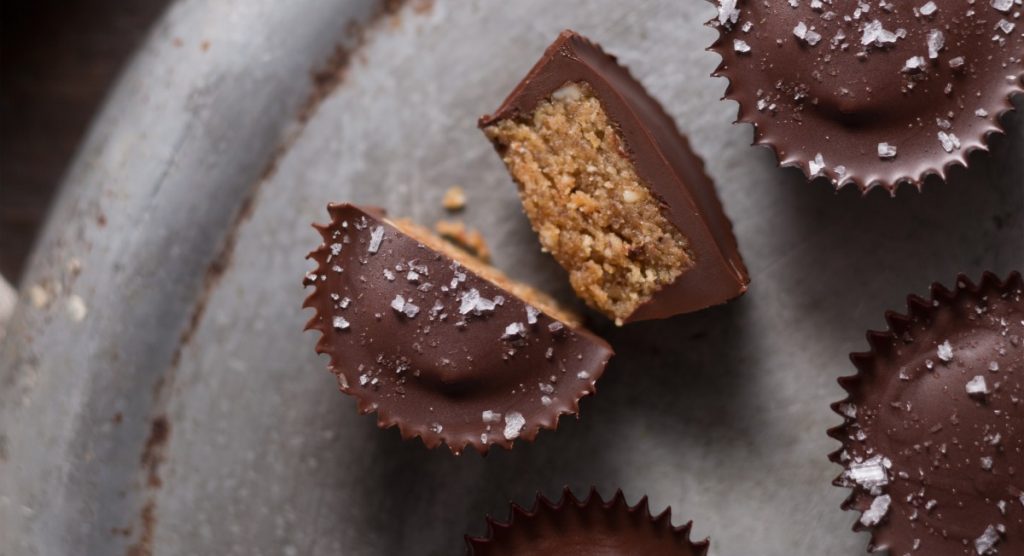 Line a mini cupcake tin with mini baking cups.
Make the almond butter filling
Combine all the ingredients for the base in a medium bowl and stir until well combined and smooth. Make small teaspoon-sized balls of almond mixture and place in center of each baking cup.
Make the chocolate coating
Place dark chocolate in a heatproof bowl set over a pot of boiling water to melt. The bottom of the bowl should not touch the water.
Assemble the almond butter cups
Pour melted chocolate over almond mixture to fill flush with top line of baking cups. Place in freezer or fridge for 30 minutes to 1 hour to set. When firm and ready to serve, sprinkle with Maldon salt.
Introducing January's Product Giveaway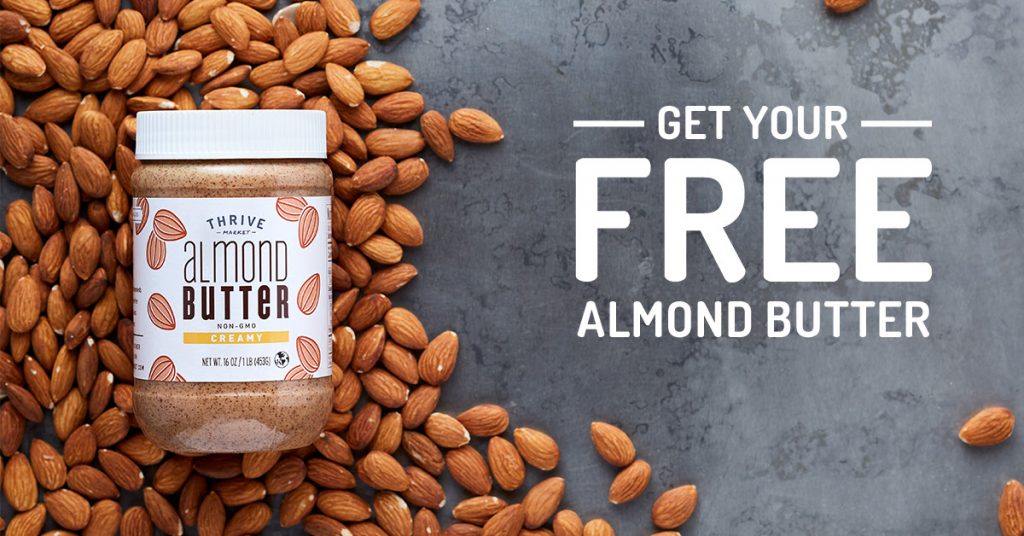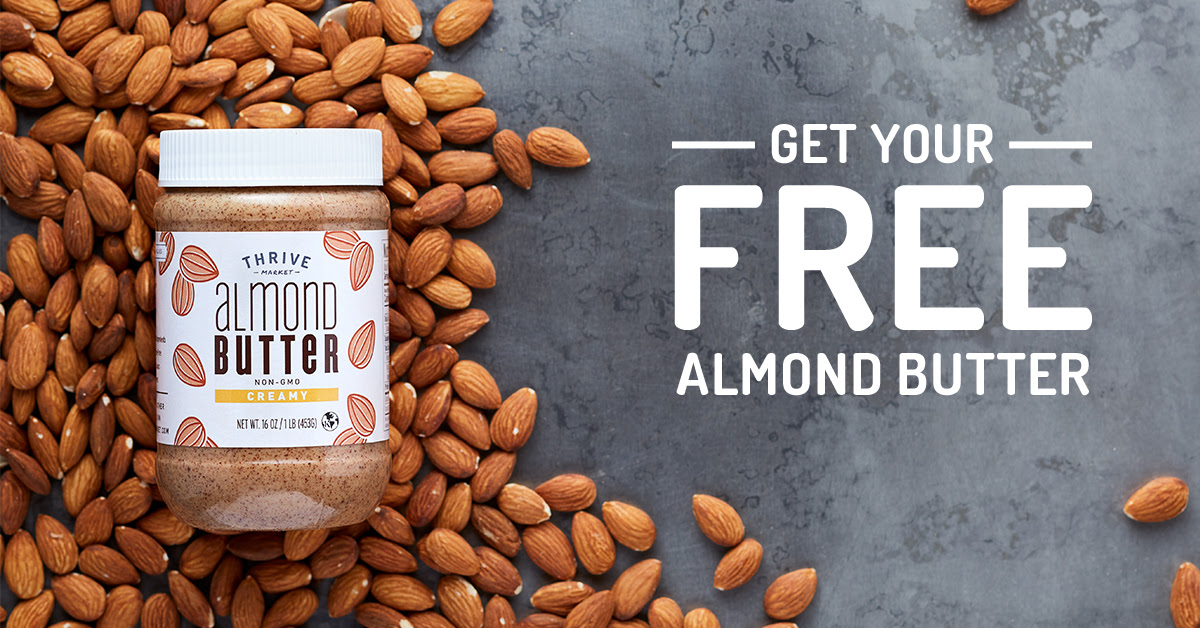 Thrive Market's Non-GMO Almond Butter
This creamy spread is non-GMO, and ready to take your rice cake, apple slice, or smoothie to the next level. Even better, each jar of Thrive Market Almond butter is made with only one—(yes one!)—wholesome ingredient: Just almonds. No added oils or sugars in sight.  Find out more here.
Photo credit: Paul Delmont