It's Spring Break here at the Juggling House this week.  What I want to know is why the activities keep on going?  It seems like when I was kid, life as we know it stopped during Christmas Break and Spring Break.  Not any more.  There are still meetings to attend, dance classes, Boy Scout meeting.  It's just like any other week, but with no school.  That makes life crazier for this working Mom.  Not only do we have to run to activities, but our regular routines are all messed up.  It's going to be an adventure.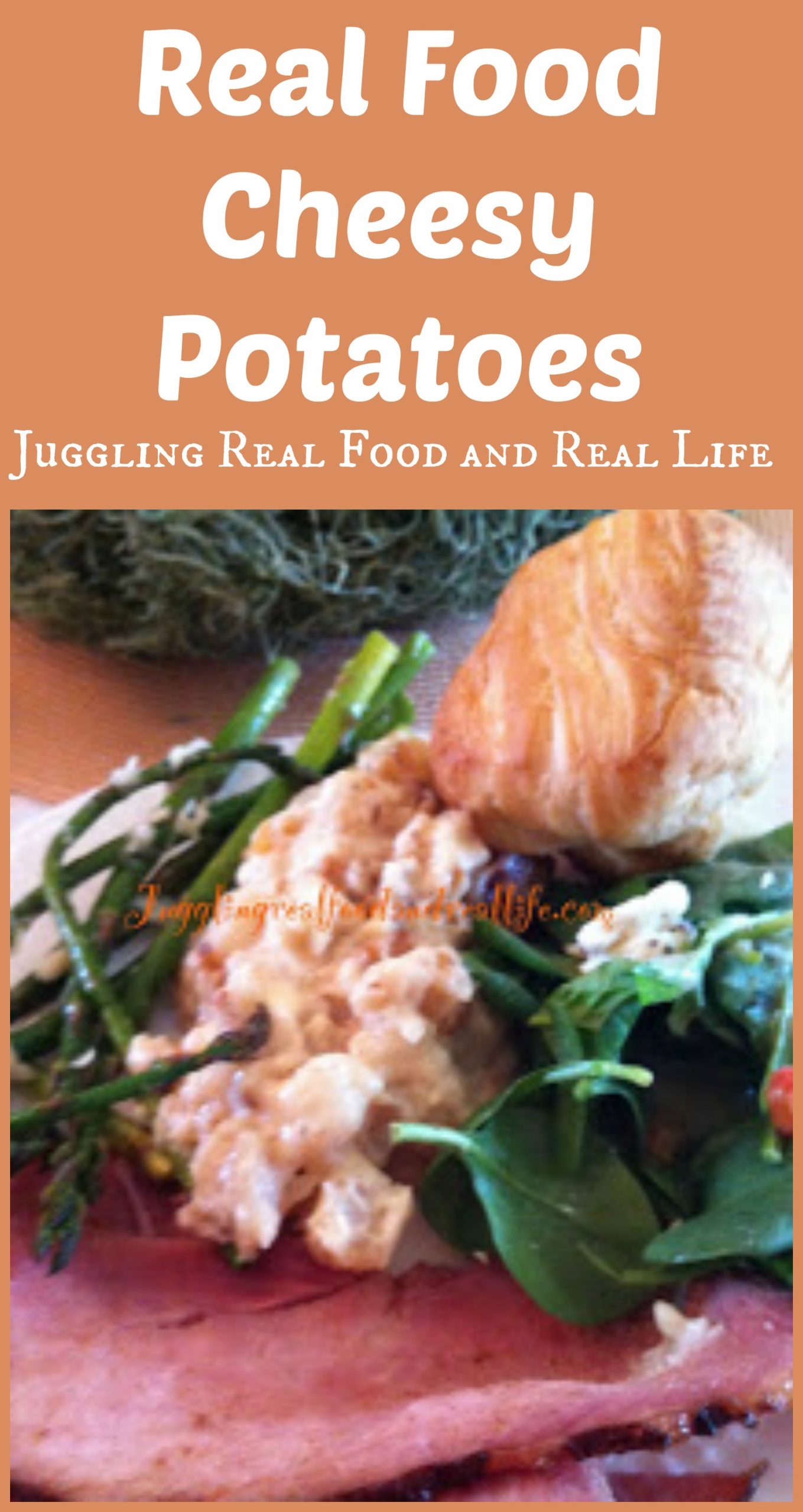 I do still love Spring Break.  It is a wonderful time for the kids to spend time with their Grandparents and the kids are so much more relaxed.  There is no homework, so there is more time to play games and have fun family time together.  My 15 year old is going to Washington DC later this week with his Scout troop.  I love that city and am excited for him to have this opportunity.  The energy around here is really great.
This week I thought I would take some time off from the Juggling Weekly Challenges.  It's time for some recipes and maybe some other fun things.  One of the things I love about this Real Food journey is how my family has banded together and embraced our new way of eating.  I'm not going to lie, we've had and continue to have rough spells, but overall our entire family has embraced our Real Food lifestyle.  That's why I got so excited, when my husband said that he was making potatoes for Easter dinner.  He said he wanted to make sure they were Real.  He loves my Mother's cheesy potato recipe and so he decided he wanted to convert the recipe to be completely Real.  Yes, I said it………….my husband asked me if he could cook.
Without further ado…………Real Food meets Cheesy Potatoes.  This recipe feeds a crowd.  We had 11 at our Easter dinner and we only managed to eat about half of it.  This recipe is certainly pot-luck perfect.  Another option would be to divide the recipe up and freeze it in smaller portions for another day.
Cheesy Potatoes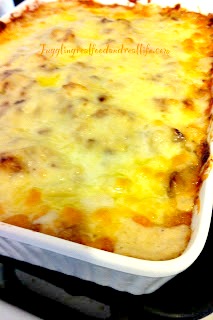 Real Food Meets Cheesy Potatoes - Juggling Real Food and Real Life
Author:
Christina - Juggling Real Food and Real Life
Ingredients
5 pounds of peeled potatoes - 3 lbs cut into small cubes and 2 pounds made into mashed potatoes
16 ounces of sour cream (2 cups)
24 ounces of freshly shredded cheddar cheese
1 onion chopped fine
1 stick of melted butter + extra to fry with
Salt and pepper to taste
Instructions
Prepare the potatoes.
Fry up the cubed potatoes in butter making hash browns.  They should be fried to a golden crisp.
While frying potatoes , boil the other 2 pounds in water.  Boil until tender.
Drain water and then mash with a splash or two of milk until smooth.
Lay the mashed potatoes on the bottom of a lasagna pan.
Place the hash browns on top of the mashed potatoes.
Add the sour cream, 16 ounces of cheddar cheese, onion, melted butter, salt and pepper.
Mix together.
Top with additional cheddar cheese.
Bake uncovered for 45 minutes in a 350* oven.
Should be brown and bubbly when done.
I hope you enjoy our newly adapted family recipe as much as we do.  Are you a person who makes recipes as is or do you adapt them to your tastes?   I would love to hear your Easter food stories.  What are your favorite recipes?  Do you have traditional recipes or try new things each year?    Leave me some comments.  I want to feel the love.  You can also read more about family recipes here.
Don't forget you can join us on Facebook for more fun and support along the way.  You can also follow us on Twitter @Jugglngrealfood if you are interested in learning more about the Real Food Movement.  You can also follow our boards on Pinterest.