My kids are finally done with school.  Hooray!  Now it's time to start making lots of plans for Summer Vacation.  One of our favorite things to do is to go camping.  My Boy Scout sons camp once a month every month……..no matter the weather.  So far, my Girl Scout daughter and I have only camped in nice weather.  I'm thinking this is a good thing.  Probably, our favorite camping trip is the trip we take with some of our extended family.  We rent cabins, set up tents, and drive campers in to a different campground each year.  We then spend the weekend laughing, carrying-on, and really relaxing with cousins, aunts, uncles, and grandparents.
With all of the activities kids do these days, it seems as though they really need a vacation where they can unwind and unplug just as much as their parents do.  I-pods and TV are replaced with swimming, boating, and, running around in bare feet.  Breakfast outside in PJs is the norm along with PJs around the campfire right before bed.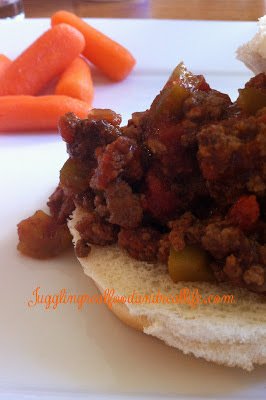 We divide up the meals and assign each meal to one of the families.  That way nobody has to do all of the cooking.  It is also fun because we get to experience different recipes.  My family can really cook.  I'm kind of the last to get going on this cooking thing.  My cousin usually brings her homemade breads and jams for breakfast.  My Aunt brings all sort of delicious food.  There are snacks made over the campfire.  Yum!  I can hardly wait.
I have discovered that a crock pot works great while camping.  I toss all of my ingredients in the crock and then head out for a day of fun.  When we all agree that fresh air makes us hungrier than hungry we return to a meal that is all ready to go.  My programmable slow cooker is perfect for this.  The key to really enjoying the day is to have vegetables chopped when  we get there. The vegetables store nicely in the cooler until they are ready to be used.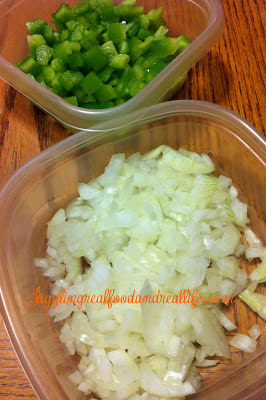 I have some super picky eaters so finding recipes that are similar to what they are used to has helped quite a bit along our Real Food Journey.  With that in mind, I started searching for an alternate to the canned sloppy joe sauce.  It also had to be quick and easy, of course.  This recipe is great for camping and also makes a great weeknight meal.  It makes a ton so plan for leftovers or make it for a party or large group.  This sloppy joe recipe works great for a pot luck too.  Be prepared.  It makes the house smell great.  I found this recipe at momswhothink.com  .

Crock Pot Sloppy Joes
Crock Pot Sloppy Joes Without All of Those Artificial Ingredients
Author:
Christina - Juggling Real Food and Real Life
Ingredients
3 pounds ground beef, browned and drained
1 onion, chopped
1 green pepper, chopped
28 ounce can tomato sauce or fresh crushed tomatoes.
¾ cup ketchup (organic or homemade preferred)
3 tablespoons Worcestershire sauce
1 teaspoon chili powder
½ teaspoon pepper
½ teaspoon garlic powder
8 sprouted whole wheat buns, split
Instructions
Place browned ground beef into the crock pot.
Combine all of the rest of the ingredients in a large bowl. Pour over ground beef and mix together.
Cover and cook on low for 4hours. If you use a programmable crock pot, it will switch to warm if you need it to wait till after work or activities.
Notes
We recommend you use organic ingredients when available.
This is the programmable crock  that I use.
Now it's your turn.  Tell me about your favorite camping recipes.  I would also love to hear what plans you have for Summer Vacation.  How much is food a part of your plans?
Thank you for all of the love and support. Don't forget you can join us on Facebook for more fun and support along the way. You can also follow us on Twitter @Jugglngrealfood if you are interested in learning more about the Real Food Movement. You can also follow our boards on Pinterest.  Stop by and say, "Hi!".