I've been sharing my kid's lunches on the Juggling Facebook page for about a year now.  I get a lot of great feedback and have been encouraged to keep photographing the lunches and posting them.  I have lots of folks tell me that they like to see the ideas and it encourages them to pack healthier lunches.  I've realized that I haven't done much here on the blog about healthy lunches and I want to change that.
I want to introduce the Juggling Real Food and Real Life Lunch Corner.  Here you will find lots of lunch menu ideas, healthy tips, and information on cool lunch gadgets.  I think this is going to be a lot of fun.  Please share with me in the comments, what types of posts you would like to see here.
Let's start at the very beginning.  This is a Real Food blog.  I blog about the ups and downs of trying to eat a mostly Real Food diet.  This is not a "dieting" blog; it is not a Paleo blog; it is not a vegetarian blog or anything other than a Real Food blog.  This blog is about me feeding my family.  Please consult your physician on your individual needs.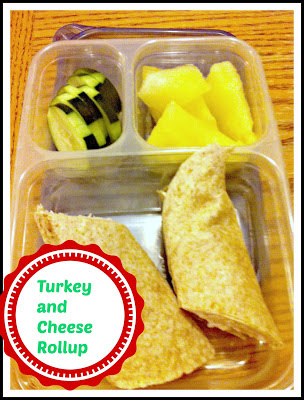 Each night I pack lunches for my family.  This is the best time for me to pack lunches because the kids are in bed and the mornings are just too hectic.  I might be a little bit not a morning-person also.  Might be. Not sure.  LOL! I start by getting out my Ziploc divided containers and then begin to build the lunches.  I keep 4 types of food in mind when I build my lunch
1.  healthy fats and protein
                                   2.  carbohydrates
                                   3.  fruits
                                   4.  vegetables
When I break it down this way it makes things simpler for me.  I'm a busy Mom, I don't have time for complicated!  I also know that having a balanced lunch will help my family with their energy, mood, concentration and reduce headaches.  My family likes to keep busy.  We don't need any break-downs because our blood-sugar has dropped.
Let's start with the healthy fats and protein.  This is probably the most controversial area.  Controversy……….. about a lunch?  You betcha!  People are very particular about what they feed their families.  We all know that meat is a protein, but you don't always have to have meat to include protein in your diet.  I have found that organic meats and lunch meat without additives can be quite pricey.  I like to offset the impact to my budget and provide greater variety by not always packing meat in lunches.  I also have a daughter who is quite happy not eating meat with every meal.  I call her my little flexitarian.
What else has protein and healthy fats besides meat?
Eggs, cheese, cream cheese, and peanut butter are all perfect for a healthy lunch box.  Avocado, coconut oil, and nuts are also high in protein.  A really excellent source of protein is yogurt.  If you want to pump up the protein even more………try Greek yogurt.  According to Livestrong.com, "Most Greek yogurts contain between 15 g and 20 g of protein per 6-oz. serving, regardless of the type of milk used, but consumers should read labels carefully to determine the nutrition content of a specific yogurt."   My mother comments on how I often put yogurt in the kid's lunches.  Now you know why.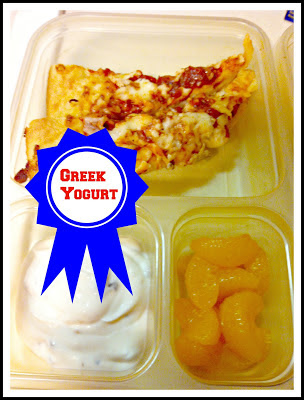 I'm going to end here for now, but I have one last note to share with you.  I NEVER put food that I know my kids won't eat in their lunch box.  Some days they may be in the mood for something different or not very hungry or in a hurry and not eat all of their lunch.  That happens.  I'm OK with that.  What I don't like to do is introduce new items to them and not know if they will eat it or not.  I want the kids to open up their lunch box each day and see wonderful nutritious food that they are familiar with.  I want them to grow up with a healthy relationship with food.
Now it's your turn………..What are your favorite protein sources.  Do you stick to just meat or do you include alternate protein sources?  Do you pack lunch in the morning or at night?  How many do you pack for?
I can't wait to hear from you.  Leave me a comment here and I invite you to join the fun on our various social media. Just join us by using the various buttons at the top of the page. Lots more recipes, tips and fun to be had by all!