So………..I've discovered I'm not perfect.  OK, you can stop laughing now.  I have been having a great time letting all of my readers know about all of the great improvement my family has made in our REAL Food journey.  I would love everyone to think that I made a decision to eat REAL Food and then just did it.  Unfortunately, that is not really how it has worked out for my family.  Don't get me wrong…….we have made a drastic change in how we eat on a regular basis.  I shop differently, I prepare most of the food we eat and I haven't eaten fast food since June.   Summer was a great time to get started with the Farmers Markets being open and so many wonderful choices in season.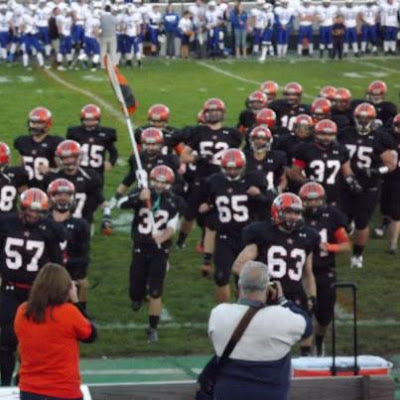 That brings us to September. And here comes my favorite team…………My family has been going to Friday night high school football games for years.  My oldest son was a sousaphone player in the marching band and my 15 year old is a football player.  We love our football and marching bands!  Our Friday tradition includes racing home from work to change into our team colors.  We then either go to the local high school or travel for away games.  Without thinking………..I followed our regular tradition and suddenly found myself in a tough spot.  I found myself sitting in the bleachers without having fed my family and without a plan to feed them.  I was horrified!  I couldn't believe I had failed to plan in such a big way!
My only food source was the concession stand.  While these concession stands are great fund raisers for lots of great organizations, they are not necessarily meccas for REAL Food enthusiasts.  I did not see a whole grain or vegetable ( organic or otherwise ) on the menu.  I did see pizza, hot dogs, candy and pop.  And let me tell you……..kids don't instantly just want to give this stuff up just because Mom says we are eating REAL Food now.  The kids were beyond excited at their choices and quickly fell back into old habits.  What the heck was I supposed to do?  What would my REAL Food idols do?  Did this mean that we were going back to our old ways for good?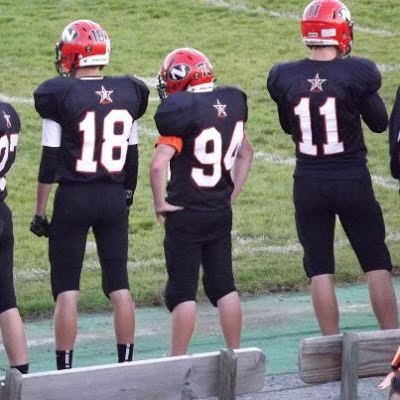 I suppose I could have told the kids that we were not going to eat till we got home after the game, but I decided that was not a very good idea.  The kids eat their lunches rather early and the game is over quite late.  In the end, I decided to not panic and just sit back and enjoy the game and half-time show.  I allowed the kids to pretty much eat what they wanted, letting them know that this would not be an every day thing for them.  Each week as we attend games, I still watch out for artificial colors as much as I can, but I do let them eat pizza and hot dogs.  I cringe every time I see it, but I know that they eat wonderful foods at least 80% of the time.  That is pretty darn good.  I've come to terms with this new rule.  We attempt to eat REAL Foods 80% of the time.  In actuality, we are probably closer to 95% of the time now.  That is something I can live with.  I'm not perfect and I'm OK with that.  Go TEAM!!
Thanks for checking in with us.  If you don't want to miss the next episode, please subscribe at the right of our page.  You can also join in as a member at the bottom of the page.  Please share you comments with us.  We love to have an interactive REAL Food learning community.  You can also join the conversation on our
Facebook
page.