We had a little bit of an incident at our cheer pregame/end of season party.  We have a wonderful group of girls, parents, and coaches so I was really surprised when feelings got hurt……….over all things………..food.  Let me start at the beginning……Our coaches decided it would be fun to grab a pizza, some juice pouches, and a cake and throw a little party for the girls at the football field before one of our last cheers.  They sent out an email at the beginning of the week detailing their plan for the party. They kept it simple because we were doing this at a football field.  As it turned out, we didn't even have a table to use so we used a bench for the food and kind of stood around as a group.  A very simple party indeed.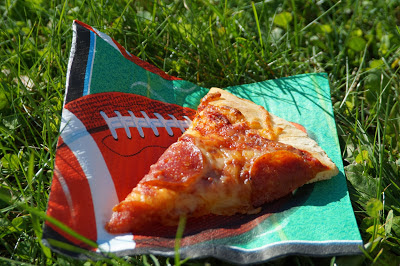 If you know me at all, you can probably guess that I wasn't too jazzed about the food that was being served to my daughter.  The crust wasn't whole wheat, the cheese wasn't organic, the juice pouch was nothing but sugar, and the cake was covered in artificial colors.  So by now you may be thinking I raised a big stink about it.  Nope!  It wasn't me.  I encouraged my daughter to have a good time with her friends and eat the food that was provided.  I thought it was a nice gesture from our coaches and since we had just run to the field my daughter was cheering at from her brother's game at a different field.  I knew that she was hungry.  I do have to applaud the mother who showed up with veggies and dip to share with the party.  Way to go cheer mom!
I've learned during this Real Food Journey that it is not what you eat some of the time that matters…….It's what you eat most of the time that is important.  I'm not trying to encourage you to eat junk food on a regular basis.  However, sometimes it is nice to have pizza with your friends and just have a good time.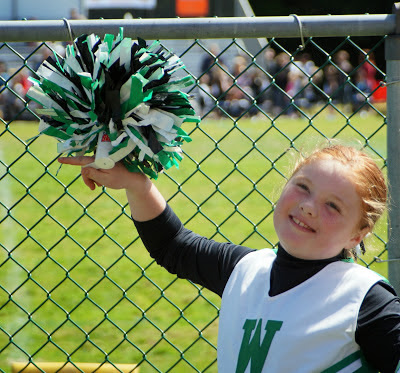 The exception to this rule is food allergies and sensitivities.  My daughter does not have any recognizable sensitivities to food so this is not something I have to worry about with her.  There are lots of families who have to deal with allergies on a regular basis.  Many of these allergies can even be life-threatening.  One of our cheer girls eats a gluten-free diet. If you don't know gluten is a specific protein found in wheat, barley, and rye.  A gluten-free diet is essential for those with celiac disease. Individuals with celiac disease need to avoid gluten as it will cause damage to the intestines. There are also individuals who have various levels of symptoms after eating gluten even without actually having celiac disease.
Now this is where the incident occurs.  Gluten-free mom mentions that her daughter can not eat gluten. Coaches who do not understand what it is like to raise a child gluten-free bring the pizza and do not think to bring gluten-free pizza. Gluten-free mom walks up to coaches and states that she knew her child would not be provided for and so has brought food for her daughter to eat instead.  I think to myself, "Hooray gluten-free mom for thinking to bring your own food and really watching out for your daughter."   Now we can have our fun little party.  Not so…………gluten-free mom is very upset and complains to the coaches that she knew they wouldn't do anything for her daughter.  She then takes her daughter away from the group and they eat alone.
There have been lots of cold shoulders, hurt feelings, and even a formal complaint to the football league about the coaches.  The girls have been fine (as far as I can tell) during this time.  They are all very good friends who enjoy spending time together.  To put this in context…….my daughter is 8 and she is one of the older girls on the squad.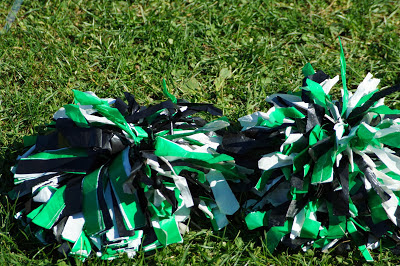 What do you think…………did it have to come to this?  What would you have done if you were the coaches?  What would you have done if you were gluten-free mom?  What would you do if you were me?
I can't wait to hear from you. Leave me a comment here and I invite you to join the fun on our various social media. Just join us by using the various buttons at the top of the page. Lots more recipes, tips and fun to be had by all! If you are new to the blog……..I invite you to check out our Weekly Challenges. This is a great systematic way to to eat more of a Real Food diet and eliminate processed food. This is the approach my family took to overhauling our diet. Remember……small changes can create dramatic changes to your overall health. Good luck!