Welcome back everyone!  I'm so glad you came back to visit again.  Today, I'm talking about one of my favorite things…………high school sports!  My 16 year old plays high school football. Football is one of the things he loves to do most in the world.  He loves everything about it. He started weightlifting with his team at 6AM at the school.  That has certainly changed our morning routine, but we are willing to make the change to help him out.  The team has a new coach this year and my son is eager to impress him with his hard work.
I want to help my son to succeed.  Good nutrition is part of that for my son and all of the teen athletes out there.  Teen athletes do need to eat differently than their sedentary classmates. The biggest difference is that they need to eat more.  They are not only working out on a regular basis, but they are still growing as well.  Calories are needed to fuel both of these activities.  Empty calories should still be avoided.  According to experts, teens need 2,000 to 5,000 calories a day, depending on their level of activity.  Without the proper amount of calories, student athletes won't be able to achieve their peak performance and may even develop problems with their growth.  
Is "Carb Loading" the answer?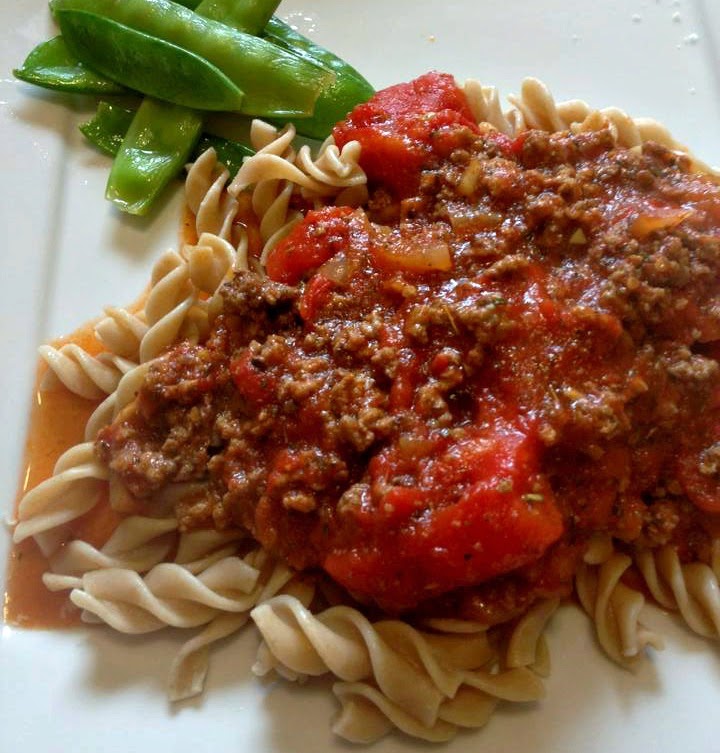 We've all heard about "carb loading" before a game.  Pre-game pasta dinners are pretty common in the football world and other sports as well.  Although, carbohydrates are an important fuel source, they are not the only nutrition that is required.  Teen athletes need a variety of vitamins, minerals, proteins, and fats to stay in peak performance.
What Else Do Teen Athletes Need?


Calcium :  Calcium helps to be a strong frame for our athletes.  Strong bones help reduce the chance that our teen athlete will be sidelined with a stress fracture.  Calcium is found in dairy foods like milk, cheese, and yogurt.  Calcium can also be found in non-dairy foods like almonds, white beans, canned salmon, and kale.  
Iron:  Iron carries oxygen to the muscles.  This is important for endurance.  An athlete who fades as the game goes on may need to take a close look at their iron intake.  Great sources of iron include lean meats, fish, chicken, and green leafy vegetables.  Eggs, dried fruits, lentils, and artichokes are all great sources of iron as well.
Bonus tip:  Iron can better be absorbed when you eat foods with plenty of vitamin C. Mandarin oranges, tomatoes, and green peppers are good sources of Vitamin C.  Make sure to include plenty of them in your young athlete's diet.
There is plenty more to talk about so I'll come back later this week to talk more about nutrition for teen athletes.  It's not really complicated, but it sure does help to have a little bit of information to help your teen athlete reach their peak performance.
What are your teen athletes favorite foods?  Do you have any pre-game food rituals?  What have you found that has really helped you with your fitness goals?
Can't get enough Juggling Real Food and Real Life? Make sure you subscribe by email. You can subscribe by entering your email address to the right of this page. This will also enter you into the mailing list for my new newsletter. Just wait to see what I have coming. Please also follow us on our various social media. You can easily find me there if you have questions. The Juggling Pinterest Boards are crammed with lots of great information and recipes. Check them out!   
You may also be interested in:  Nutrition For Kids Who Play Sports