Disclosure
of Material Connection: I received one or more of the products or services
mentioned complimentary from Epicurex in the hope that I would mention it on
my blog. Regardless, I only recommend products or services I use personally and
believe will be good for my readers. I am disclosing this in accordance with the
Federal Trade Commission's 16
CFR, Part 255:
"Guides Concerning the Use of Endorsements and Testimonials in
Advertising."
The other day, I wrote about how my daughter invited her friend over for a cooking play date.  The girls got to practice their cooking skills and we talked about how real food is different than processed food.  They giggled through out the whole process and were eager to try some new ingredients.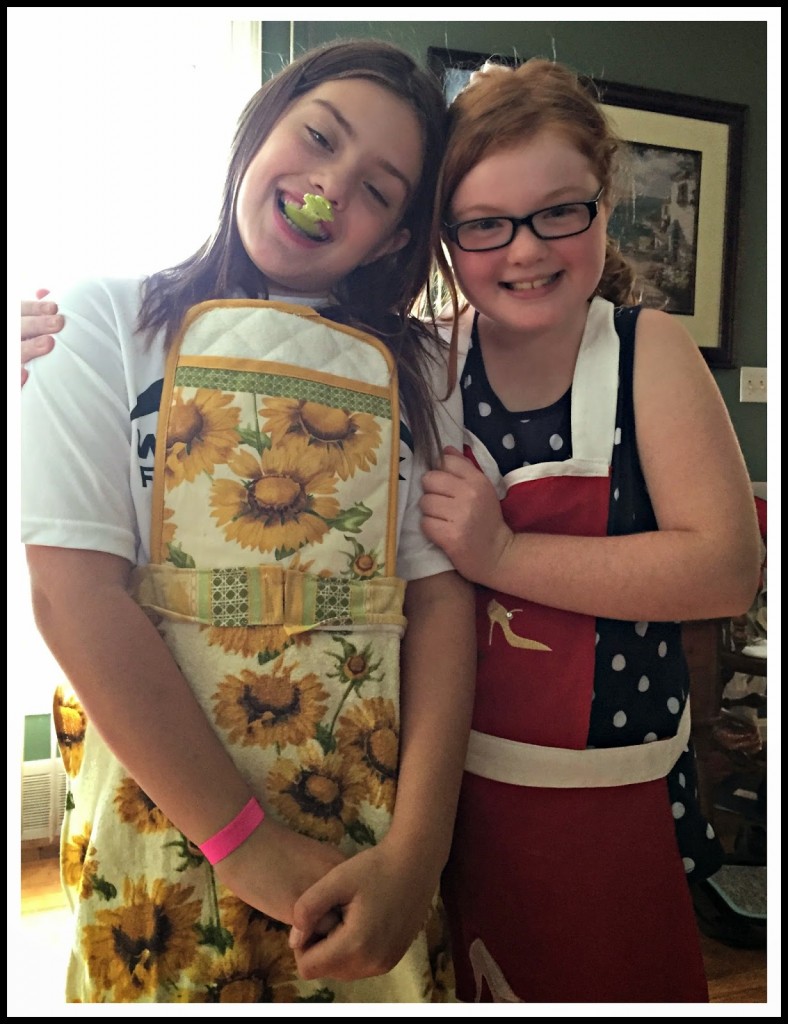 One of my daughter's very favorite things to make on a regular basis is a fruit smoothie.  Smoothies are a great way to get a wide variety of nutrients into your body in one delicious dessert tasting beverage.  A lot of smoothie recipes include yogurt which makes them nice and creamy.  Those types of smoothies are delicious and I make them all of the time, but when I am in the mood for a frozen treat, I make smoothies with lots of frozen fruit. When I make them this way, they come out more like a slushy.  Super cold and delicious!  You can even eat them with a spoon.
I have been wanting to try coconut water for a while because I have read all about its wonderful hydration properties.  It is naturally sweet and contains electrolytes, potassium, and magnesium.  So……I bought some at the store.  It was terrible!  I refused to give up.  I tell my kids all of the time that you have to try new foods 17 times before your taste buds figure out that they like the new food.  If I tell the kids that, I better practice what I preach.  I decided to try another brand that I found at Amazon.  Yes, that place is full of exciting new things to try! I decided to try out Cocozia and then the company that makes the Cocozia coconut water, Epicurex, reached out to me and asked if I wanted to try a free sample.  Um, yes!  Talk about nice timing.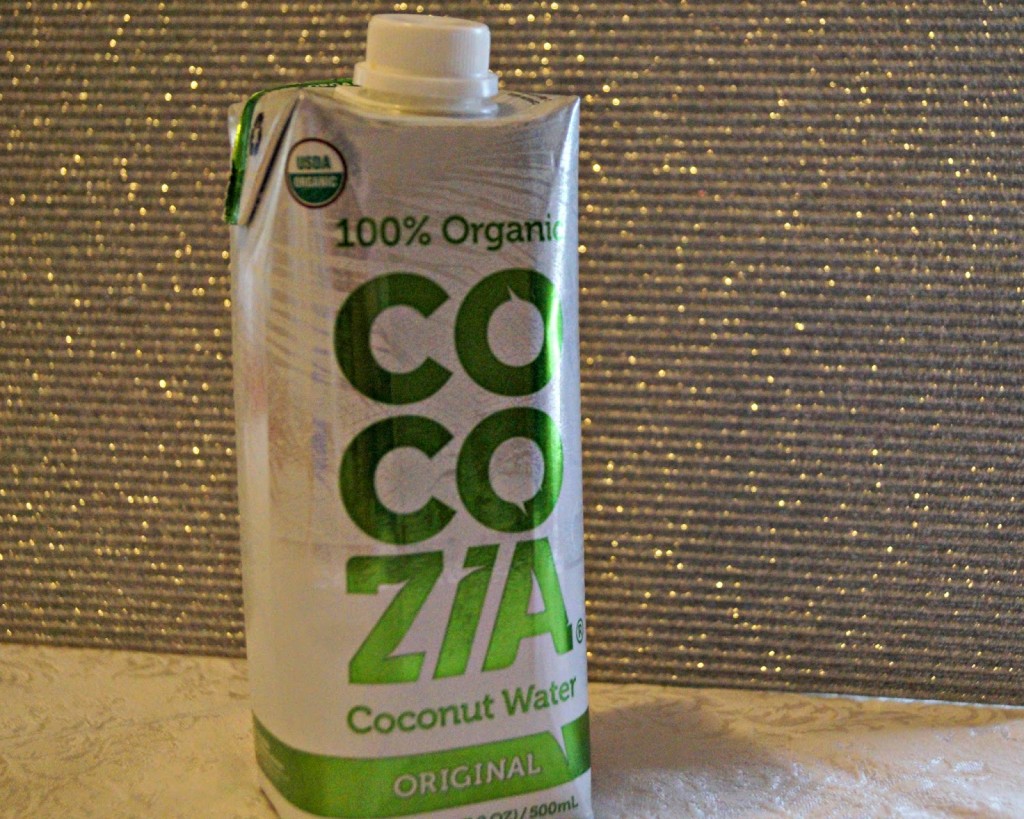 If you have been following Juggling Real Food and Real Life for a while, you know that I am a fan of organic products.  I prefer not to eat too many chemicals and I really think that organic products are better for the environment as well.  The Cocozia coconut water is 100% organic coconut water.  There are not any questionable preservatives or artificial colors like you find in your typical sports drink.  In fact, there are not any processed ingredients of any type in the Cocozia coconut water.  If you want to read more about Cocozia coconut water check out their website here.
So……..how does it taste?  I grabbed a small glass and loaded it with ice so the Cocozia coconut water was nice and cold.  I took a small sip and then another and another.  Keep in mind that the last coconut water that I tried hit the trash after one sip. I actually finished the entire glass of Cocozia coconut water.  I have to be honest……..it still is not my favorite drink.  I think my taste buds still need some work, but it is much……..much better than the non-organic brand I tried.  And……….I have a secret.  It makes the best smoothies.  See how this is all coming together now?
My daughter and her friend decided they wanted to use the Cocozia coconut water to make a smoothie.  My daughter's friend declared that this was her favorite combination of the two different smoothies that we made that day.  I have made it several times since that day because I love it!  I don't drink nearly enough liquids through out the day when I get busy at work so I really love the super hydration power of this coconut water smoothie.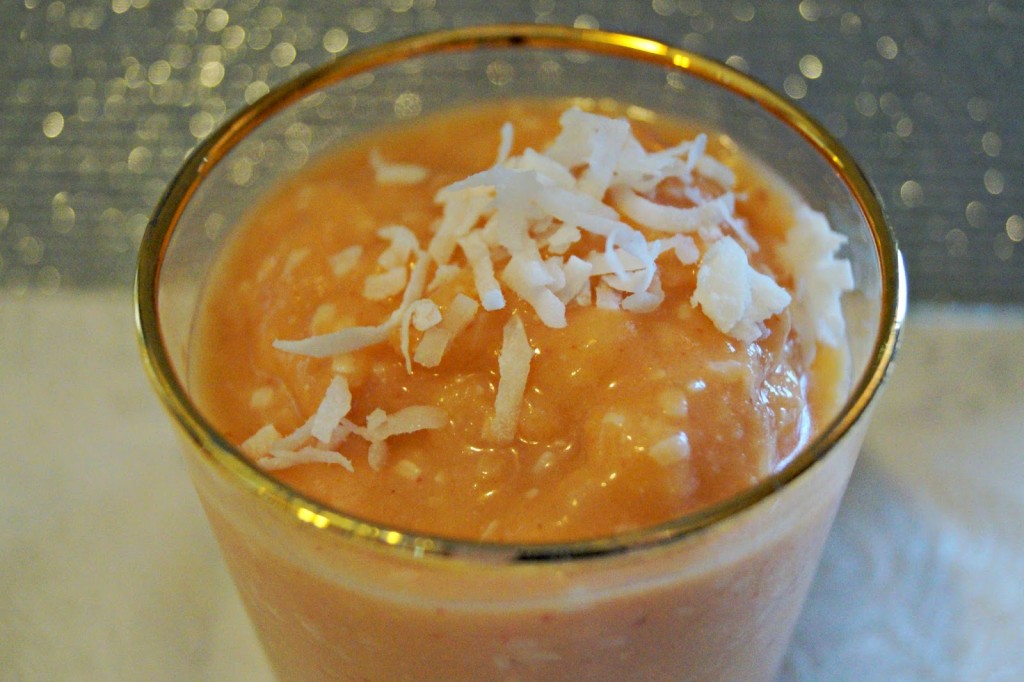 As with all of the smoothies I make, it is not so much a recipe as a technique.  We toss all of the ingredients into the blender and blend until smooth and mixed well.  Feel free to adjust the ingredients to your liking.
Strawberry, Mango, Coconut Smoothie
Ingredients:
1 1/2 cup frozen strawberries

1 1/2 cup frozen mango chunks

1/4 cup frozen shredded coconut

splash of pure maple syrup

Half of a 11.1 ounce carton Cocozia coconut water  (Available through Amazon here. )
Directions:
Place frozen fruit in blender.

Add splash of maple syrup to sweeten.

Add Cocozia coconut water.

Blend until smooth.
You may need to stop the blending process and give a stir to break up the frozen fruit depending on your blender.  Continue to blend till slushy is formed.  Top with additional shredded coconut to garnish.  Eat and enjoy with a straw or spoon.  Delicious!
If you enjoy this smoothie recipe, you will want to check out all of these additional recipes from Juggling Real Food and Real Life's smoothie competitions.  You can find 7 smoothie recipes here and 5 more here.  Get that blender going and have some fun with your kids, too.
Do you have a favorite smoothie recipe?  Do enjoy cooking with your kids or grandkids?  What do you think of coconut water?
I promise to keep bringing you the best and most accurate information on nutrition I can find……….and hopefully with a little bit of humor along the way as well. You can find lots of great information on this blog (check out the tabs above and the archives). Make sure to subscribe by email so you don't miss anything. You can also find lots of great tips, tricks, advice, and fun on my Facebook page and my other social media. Please join us!