This is a big week.  The week you and your family begin your transition from fast and processed food to real food. You've been wanting to make this change for a while, but you just haven't been sure where to start.  You are right.  It can be really overwhelming.  I remember the confusion well.  It was just a few years ago that I was buried under information and indecision.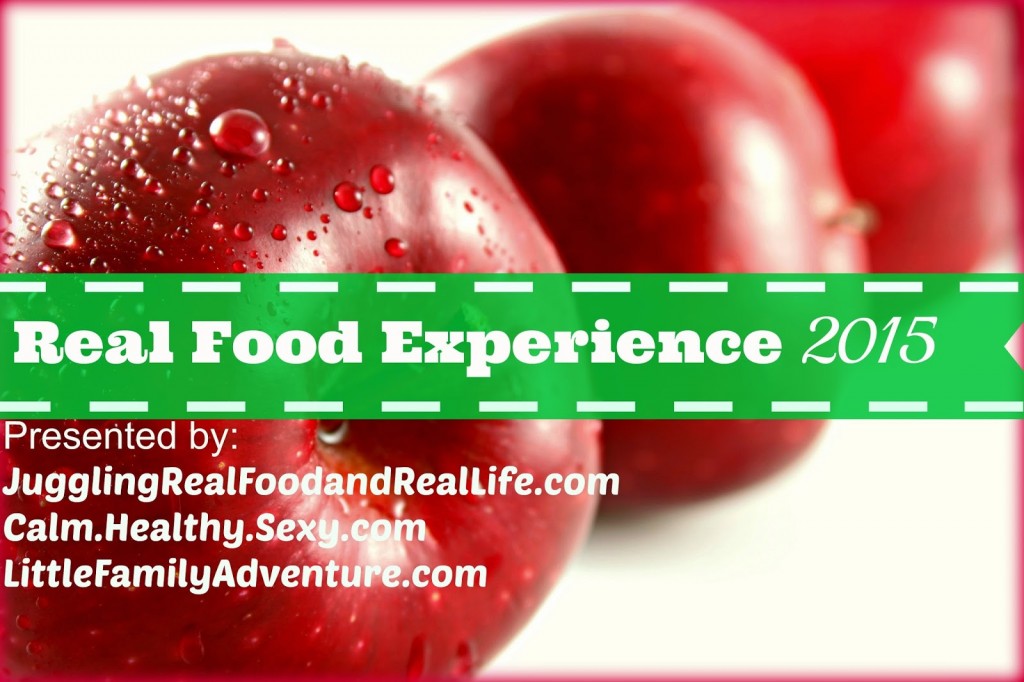 Jamie Oliver's Food Revolution TV show brought me to tears as I realized the long-term ramifications of feeding my family a diet that lacked nutrients.  I have done a lot of research on nutrition since that day, but the most important thing I did for my family was to just start the journey.  My husband really helped me with our starting point.  He said to me, "No matter what you make, it's going to be better for us  than anything we buy."  He was right.  So we just started.  Step #1.  Gather up lots of recipes.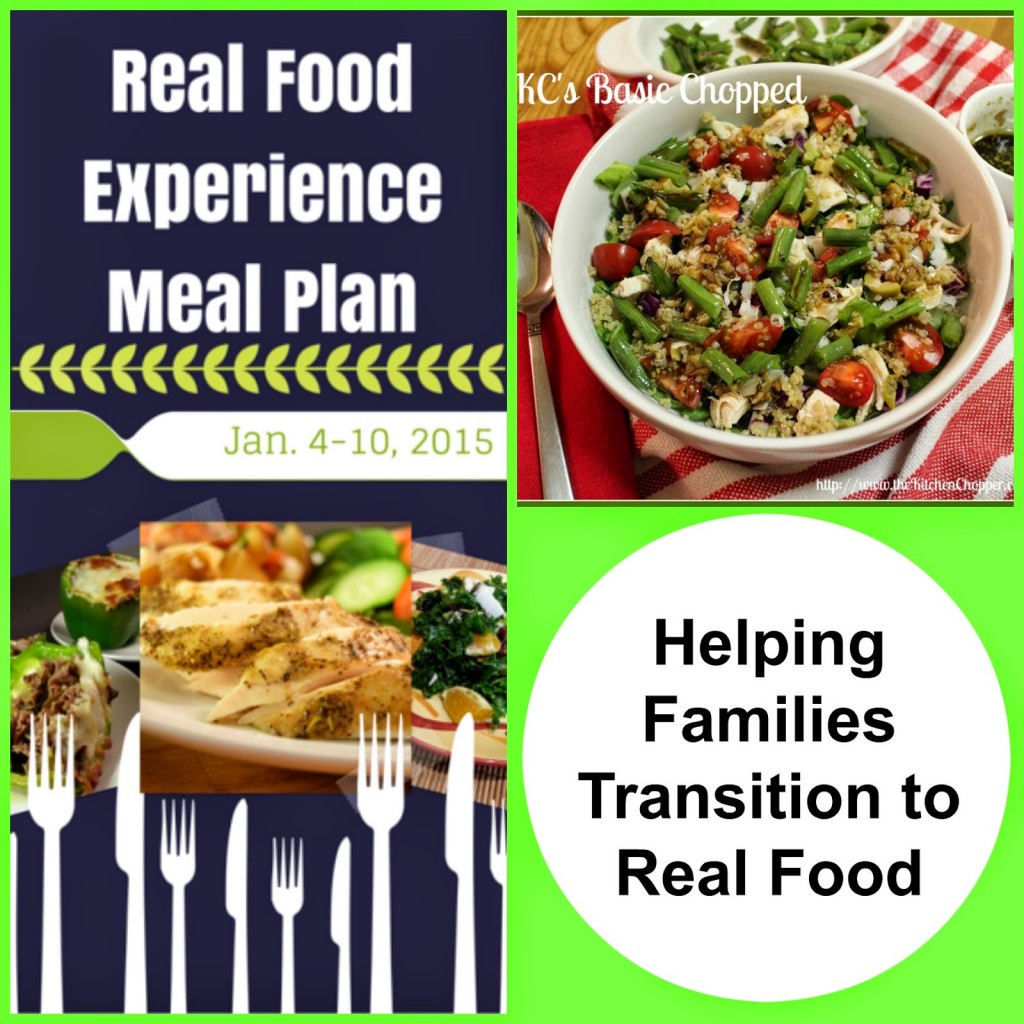 I Googled and Googled and read lots of blogs to find new recipes to try.  Some of the recipes were a hit.  Some of them……. I had to swear never to make again.  My little guy can be quite convincing.  I found that my feelings were hurt quite a bit.  I took their food choices very personal.  I had to get over that and keep trying new recipes.  Not everyone likes everything I make.  That's fine.  At least now they all have their favorites.  I try to make sure that they all get something they like………at least once a week.
All of the recipe research took a lot of time.  When putting together the Real Food Experience this year, I wanted to have some recipes for everyone to try and I wanted it to be easy for you.  I decided to approach Nicky from Little Family Adventure and KC the Kitchen Chopper to see if they would like to contribute some recipes.  They gladly jumped on board for the Real Food Experience 2015.  Nicky shares a weekly meal plan with us focused on the weekly challenge.  You can find her meal plan here.  KC shows us her "chopped" method and just how easy it is to incorporate a wide variety of nutrient rich ingredients into a delicious and simple to make meal.  You can check out her tasty  "chopped" recipes here.  And………as an added bonus…………KC shares some tips on getting our bodies moving.  We are going to have lots of energy from all of these nutrients we are eating, so we should be exercising, right?
I hope you enjoy these recipe resources.  Try lots of new recipes until you find your family favorites.  It may take some time, but it can be fun too.  Get your family into the kitchen and have them help you make new recipes.  They are more likely to eat something they helped to prepare and you will certainly enjoy the company in the kitchen.  And while you are at it………..you may want to hire someone to do the dishes. LOL!  You are going to be making a mess in that kitchen.
What are your favorite recipe resources?  Do you like to Pin, Google, or look things up in a nice old-fashioned book?  Have you made any of the recipes that Nicky and KC are sharing?  Let me know what you think!
I promise to keep bringing you the best and most accurate information on nutrition I can find……….and hopefully with a little bit of humor along the way as well. You can find lots of great information on this blog (check out the tabs above and the archives).  You can follow what others are doing for the Real Food Experience using #RealFoodExperience. Make sure to subscribe by email so you don't miss anything. You can also find lots of great tips, tricks, advice, and fun on my Facebook page and my other social media. Please join us and share us with your friends!