Eight Percent. That's the percentage of people who stick to their new year's resolutions. Pretty disheartening, isnt it?
Nobody wants to be among the 92% of eager, hopeful people who resolve to live better in the New Year…. and then fail.
What sets that 8% apart? More importantly, how can WE be the ones who get organized, eat better, and smile more, the way we've always wanted?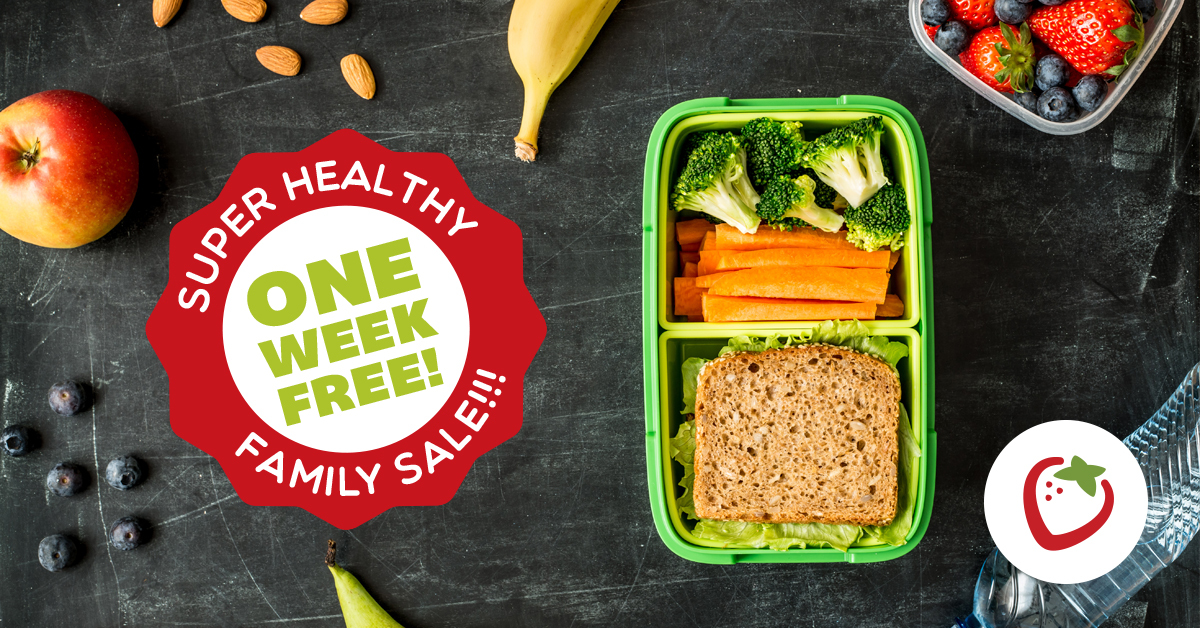 Here's how: make a plan. Take ownership. Make your goal for a healthier family tangible and real!
That's what Super Healthy Kids is doing during their January Super Healthy Family Sale: letting you succeed with REAL inspiration and REAL resources.  
I'm so excited to help the moms of Super Healthy Kids spread the news about this sale. Because when you sign up with them this month, you'll receive a FREE trial week of their dietitian-crafted, kid-friendly meal plans to help you hit the ground running in 2017.
At the end of your trial week, you get to save 50% on Premium Membership for ALL of 2017. Wow! Moms and Dads, THIS is what commitment to change looks like.
Join the "8% club" and make 2017 your family's healthiest year yet!