This post contains affiliate links. Purchasing through them help support this website.
I can hardly believe I have a 13 year old daughter. How is it even possible? She was just a little girl yesterday and now she is a teenager. It all happens so fast. As a busy working mom, Amazon is one of my best friends. I have Amazon Prime so I get most things in just a couple of days. I can place my order on my lunch break in just a few minutes and it shows up at my door in time for the party. Since I pretty much always wait till the last minute to plan birthday parties, Amazon Prime has saved my butt more times than I can count.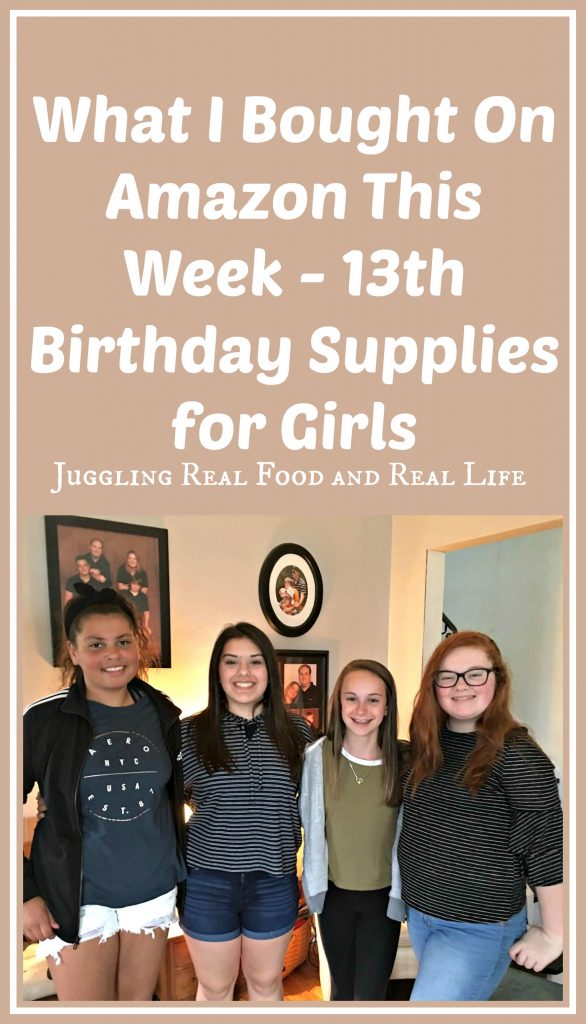 My daughter is obsessed with rose gold so that is the color we went with for our supplies. She thinks it's the grown up version of little girl pink. Still girly…………but with style!
Rose Gold Party Supplies – Including Rose Gold Plates, Rose Gold Napkins, Rose Gold Cups, and Rose Gold Straws
13th Birthday – Pink, Black and Gold – DIY Shaped Birthday Party Cut-Outs
Disposable Silverware: White or clear go with everything, but these rose gold are really cool too.
Have you planned a girls 13th birthday party lately? What supplies did you purchase? What am I forgetting? What is your favorite part of shopping online? Leave me a comment and let's get the conversation going! I would love to hang out with you on social media too. Follow me for more fun.