Green fruits and vegetables are full of powerful nutrition, but how many people do you know that turn up their noses at green vegetables?  I know I have one in my house.  He likes to say that he doesn't like anything green.  My little guy has time to grow and mature in his tastes.  I will win!  Until then, I make him smoothies that include lots of greens to help him "eat a rainbow" each day.
You hear a lot of talk about the importance of "eating a rainbow of fruits and vegetables each day."  What does that actually mean?  Simply put, our bodies are complex machines that thrive on lots of nutrients.  Each color of fruit and vegetable contain a variety of nutrients.  Therefore, the more colors you eat………the more nutrients your body receives.  The happier our bodies are!  Variety is important to our bodies running at their peak performance.
And now for the quick nutrition lesson:
You may remember from science class that green vegetables are colored by natural plant pigment called chlorophyll.  Many of these green fruits and vegetables contain lutein to help keep our eyes healthy.  Green fruits and vegetables also contain antioxidants that help fight cancer and folate which helps reduce birth defects.  Like other fruits and vegetables, green fruits and vegetables contain fiber which absorbs excess liquid and allows easy passage of waste from the body.  This is certainly not something exciting to talk about, but folks who do not have enough fiber in their diet are likely to experience chronic constipation, hemorrhoids, colon cancer, or irritable bowel syndrome.  These issues are even less exciting to talk about.  My advice……….let's keep talking about fruits and vegetables and avoid the chronic problems that come with not eating fruits and veggies on a regular basis.
Some of the most popular green fruits and vegetables include the following:
Green apples
Green grapes
Cucumbers
Zucchini
Spinach
Green peppers
Peas
Green onions
Lettuce
Limes
Green beans
Kiwi
Honeydew
Avocados
Green cabbage
Broccoli
Brussel sprouts
Asparagus
Artichokes
You can see that there are plenty of green fruits and vegetables to choose from.  Pick your favorites and try some new ones. Try preparing new foods in a variety of ways. Perhaps, you don't like it raw, but you love it roasted. Keep trying till you find what you like.  There is a saying that goes……."Variety is the spice of life."  Sure it is! And variety of foods is the key to good health.
If you have missed any of the Real Food Experience posts, I welcome you to just jump in this week and get started. You can get caught up on all of the rest of the posts here. Each week is full of terrific advice to help you transition from fast and processed food to a real food diet. Changes that will help you to live a healthy lifestyle and have the energy to keep up with your busy schedule.  I would also love for you to join me on social media.  You can find me on Facebook, Twitter, and Instagram on a regular basis.  Leave me a comment and let me know you are there.  I love to visit with my readers.  Yes, I'm a real person.
What is your favorite green fruit or vegetable?  Have you ever been advised by a doctor to eat more fruits and vegetables on a daily basis?  What are some of your favorite ways to include (sneak) fruits and vegetables into your family's diet?
You might also be interested in: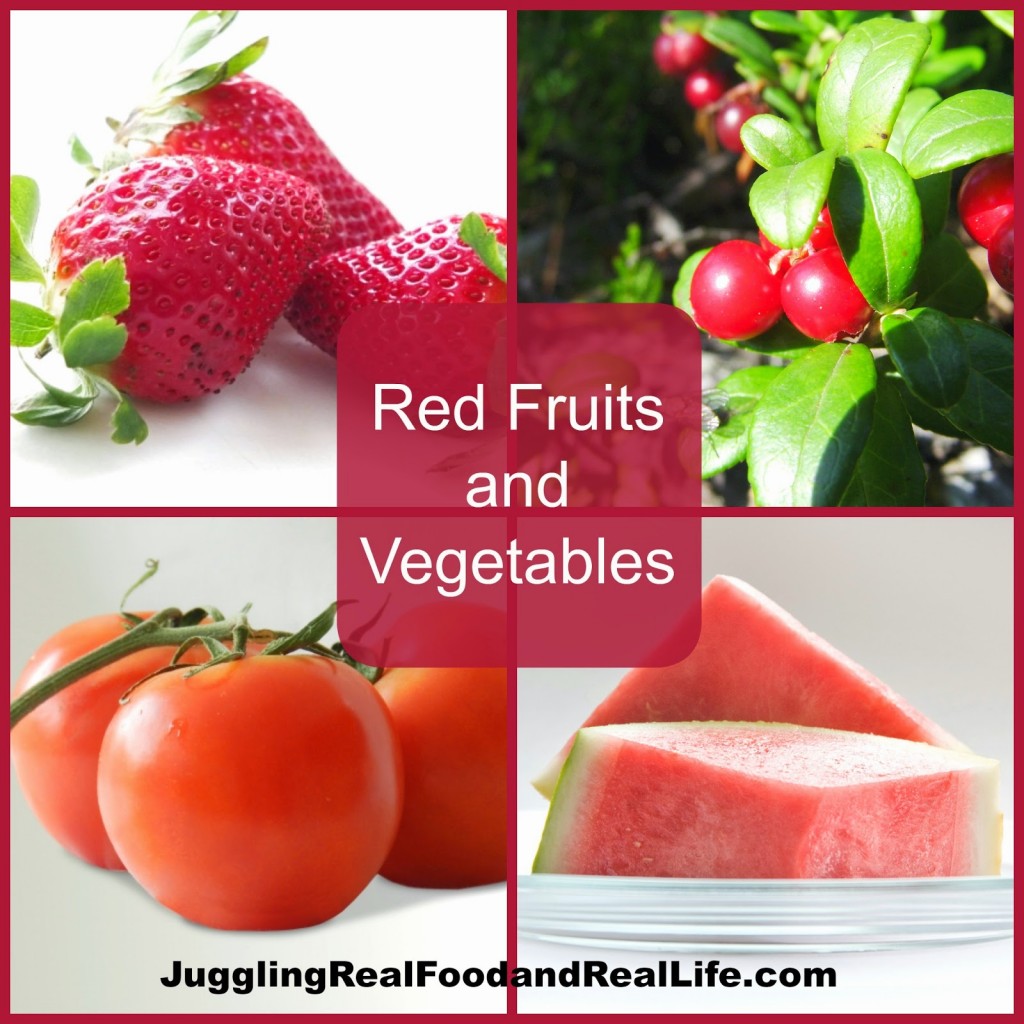 Orange/Yellow Fruits and Vegetables