My family loves to eat chicken patties.  They are a nice low-calorie and fun alternative to hamburgers.  Now, that the weather has warmed up and we can cook the chicken on the grill, these sandwiches taste even better. One of our recent family dinner conversations was a brainstorming session on different combinations of toppings for one of favorite dinners.  That's good news for me and you.  I have lots more of these easy recipes coming for you.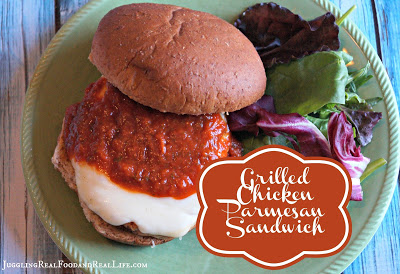 My family is busy all year round, but summer seems a little less predictable.  Will the softball game be rained out?  Will the game go into extra innings?  I know you can relate.  One of the ways I deal with this is by having lots of "no-recipe recipes" in my meal plan.  These are recipes that are so easy to make that you can hardly call them recipes.  Check out the super delicious and easy to make Grilled Pineapple Chicken Burgers that I wrote about last week.  My husband has even come up with a term we use at our house.  We now call  these no-recipe recipes "No-cipes."  Get it?  A combination of "no" and "recipe".   Yes, we are a little on the creative (or is that crazy?) side.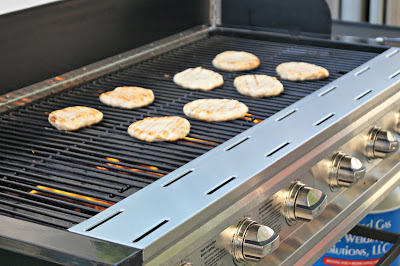 So, "no-cipes" are very popular in my house.  A real food diet really thrives on simple foods so these no-cipes are perfect to get us through our busy times.  Today, I am sharing one of our new favorite combinations.  Spaghetti sauce, mozzarella cheese, and chicken………so delicious.  The grilling just takes a short time and these are easy to make for an intimate dinner for two or a crowd.  Make sure you are buying quality ingredients without added sugars, preservatives, and chemicals and you will have a meal that everyone will enjoy and you can be proud to serve.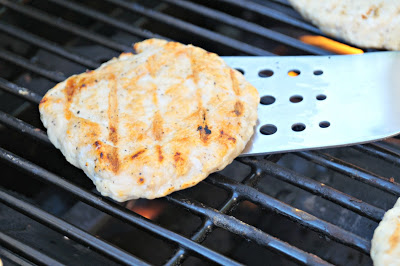 Grilled Chicken Parmesan Sandwich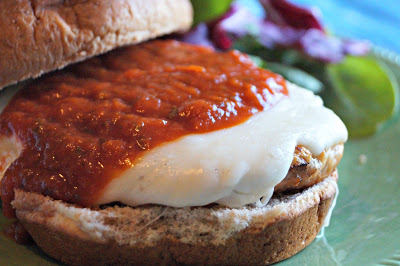 Quick and Easy No Recipe Meal - Grilled Chicken Parmesan Sandwich
Author:
Christina - Juggling Real Food and Real Life
Recipe type:
Sandwich, Entree
Ingredients
Ground Chicken Patties (I buy preformed from my grocery store's meat department, but you could make your own.  Same as a hamburger)
Spaghetti Sauce (Good jar sauce or homemade)
Mozzarella Cheese
Whole Wheat Hamburger Buns
Instructions
Grill chicken.
Melt Cheese on the chicken.  I like to cover the chicken with a pan lid to get the cheese nice and melted.
Assemble chicken and a spoonful of warmed spaghetti sauce on a whole wheat hamburger bun.
Enjoy this quick and easy dinner.
Are you enjoying grilling this summer?  What is your favorite food to grill?  Are you a fan of the "No-cipes"?
If you are looking for help in making the transition to eating more real food, you should check out the Real Food Experience posts. You can get started at the beginning or jump around the challenges. You can find a complete round-up of the program here. Each week's challenge is full of terrific advice to help you transition from fast and processed food to a real food diet. Changes that will help you to live a healthy lifestyle and have the energy to keep up with your busy schedule. I would also love for you to join me on social media. You can find me on Facebook, Twitter, and Instagram on a regular basis. Leave me a comment and let me know you are there. I love to visit with my readers.