We are closing in on the last few days before Christmas.  Our shopping days are limited and the stores are starting to be a bit picked over.  Don't you fear……if you have foodie friends and family, shopping is really easy.  And………if by some chance you have a spouse who hasn't shopped for you yet, feel free to share this list with them.
I titled this list "stocking stuffer" ideas, but many of these ideas will work equally well under the Christmas tree.  These are all items I certainly did not need when I was eating fast food everyday, but when you start cooking, you need good tools.  Think of these as an investment in your family's health.  Have fun with the list.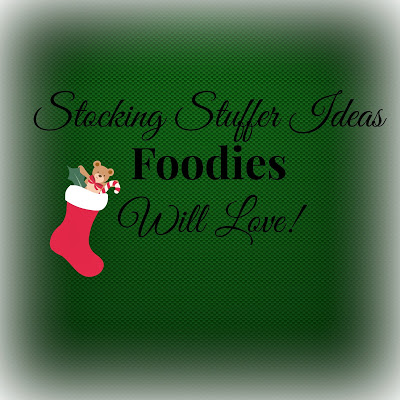 Cook Books – Make sure you write a nice little note inside the cover of the book.

Knives

Meat Tenderizer

Potato Masher – Real mashed potatoes are so good.

Vegetable Peeler – I use mine on a daily basis.

Bamboo Spoon Set

Chef's Tongs – We all want to look like the TV chefs.

Spoon Rest

Ladle

Pasta Fork

Slotted Spoon

Spiral Whisk – This is another tool I use all of the time.

Fine Mesh Strainers

Oven Mitts – If yours look like antiques, you may want to get some new ones.

Trivets

Small Food Chopper

Mandoline – I still don't have one, but they are so cool to slice vegetables.

Pizza Cutter – Nothing wrong with whole wheat pizza.  I cut quessadillas with mine too.

Apple Wedger

Crinkle Cutter

Zester

Cheese Grater

Garlic Press

Apple Corer – Great tool to help make apple sandwiches.

Cutting Boards (Various sizes and materials)

Basting Brush

Stainless Steel Scoops – Good for cookies, energy bites, and meatballs.

Scrapers (Lots of different sizes are useful)

Measuring Cups

Measuring Spoons

Kitchen Towels

Quality Spices – Good quality spices make everything taste better.
What are your favorite kitchen tools?  Have you received a kitchen gift that has turned out to be your favorite?  What is your favorite kitchen tool to give?  OK…….now for the big one…….who is finished with their Christmas shopping?
Let me end with my usual reminders……………I can't wait to hear from you. Leave me a comment here and I invite you to join the fun on our various social media. Just join us by using the various buttons at the top of the page. Lots more recipes, tips and fun to be had by all! If you are new to the blog……..I invite you to check out The Real Food Experience Challenges. This is a great systematic way to to eat more of a Real Food diet and eliminate processed food. This is the approach my family took to overhauling our diet. Remember……small changes can create dramatic changes to your overall health. Good luck!