Hi there!  Welcome back to all of you.  I sure hope you didn't stop in today to find an elaborate real food recipe using lots of exotic ingredients.  You will be quite disappointed, but for those of you who stopped in to find a simple real food recipe that is easy on time and easy on the budget…………..you will be thrilled.
My college son was home a few weeks back for spring break.  We had a great week talking about all kinds of things.  He seemed more grown-up than ever and he was really relaxed.  I still can't get over the fact that he is 21 now!  One of the things we talked about was plans for his senior year.  He has been living in his fraternity house and eating in the dining hall.  Next year, he will be living in an apartment off campus and cooking for himself for the first time.  He asked that I give some thought to some real food recipes that would be easy for him to make as he begins Juggling Real Food and Real Life – College Edition.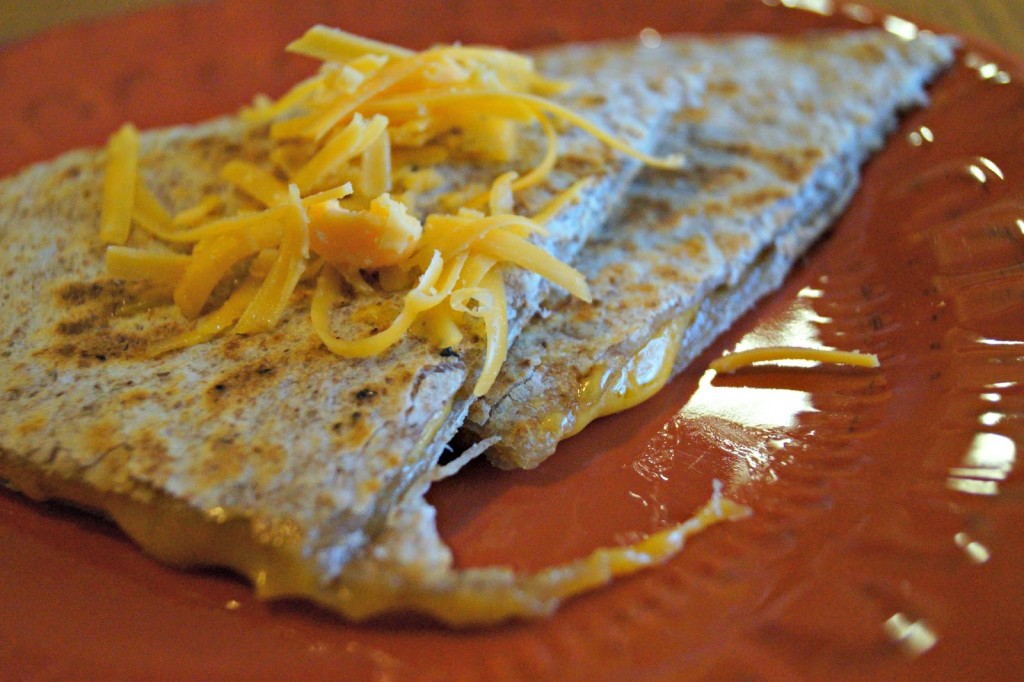 I've decided to write up some very basic real food recipes for my son and share them with you as well.  I plan to print them out and put them in a binder for him.  He is a good cook, but if he is anything like me (and he is) this recipe binder will be a huge help to him when meal planning and grocery shopping.  He isn't as strict with his diet as I am, but he does have a desire to eat real food.  He has come to realize that eating real food helps him to feel better and helps to fight off disease.  As a busy college student, he really needs the energy that eating real food provides him.  These recipes will be a love letter of sorts to my son.  I hope you and your family enjoy them as much as my family does.
Cheese Quesadillas are a nice alternative to a grilled cheese sandwich.  They take 2 minutes to make and can be modified in so many ways.  They are really easy on the budget since they use only a few ingredients that should always be on hand.  Cheese Quesadillas are good on their own, with soup, with raw veggies, or with a simple salad.  They are perfect for lunch, dinner and even a late-night snack.
Cheese Quesadillas – Made Simple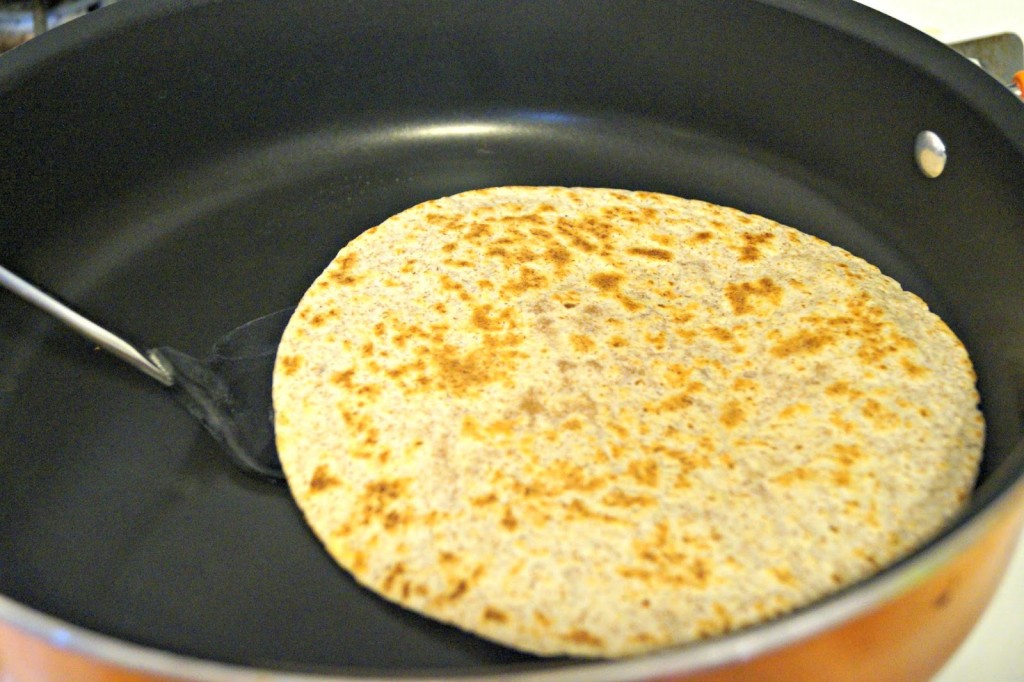 Ingredients:  
2 Whole Wheat Tortillas
Handful of shredded cheddar cheese
Butter for the pan
Directions:  
Melt butter in pan or lightly butter the outsides of the tortillas. (As you would when making a grilled cheese.)
Place one tortilla in warm pan over medium heat.
Place cheese on the tortilla.
Place second tortilla on top of the cheese.
Gently press down on the tortillas.
Brown lightly and then flip.
Quesadilla is done when cheese is melted.
Cut into wedges with a pizza cutter.
Serve with sour cream or salsa for dipping.
What was your favorite recipe to make when you were cooking on your own for the first time?  Were you prepared to cook for yourself when it was time?  What is one thing you wish you knew when you had to start cooking for yourself?
Can't get enough Juggling Real Food and Real Life? Make sure you subscribe by email. You can subscribe by entering your email address to the right of this page. This will also enter you into the mailing list for my new newsletter. Just wait to see what I have coming. Please also follow us on our various social media. You can easily find me there if you have questions. The Juggling Pinterest Boards are crammed with lots of great information and recipes. Check them out!