Like many, my real food journey started with illness.  I've told my story before, but if you don't know…….I felt like I had the flu for over a year.  I had gal bladder surgery and umbilical hernia surgery….. all in an attempt to get rid of the sick feeling that was always present for me.  I was worn out, nauseous, and umm……….spent too much time in the bathroom.  The surgery didn't work.  In fact, it seemed to make things worse.  Pepto medicine was my constant friend.  This was no way for an active mom to be living.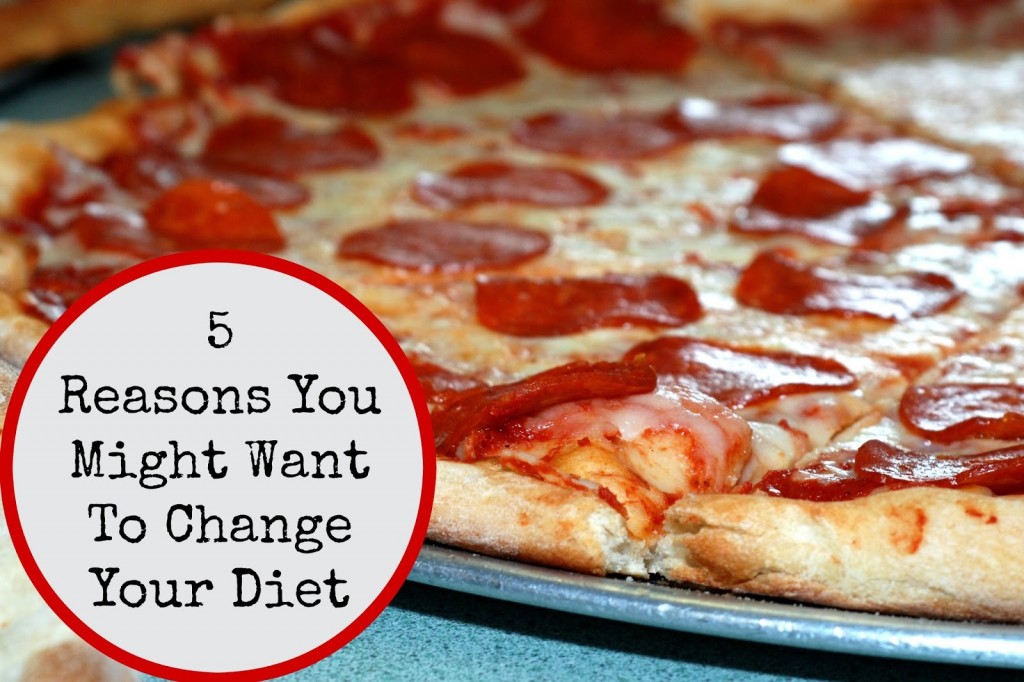 What is interesting about all of this to me is that I never had a problem eating anything before this happened.  I could eat any food and I wasn't allergic to anything.  So, why was this happening to me?  To this day, I still don't really know why this illness came on me so suddenly and with such severity.  I have a couple of guesses.  Age may be one of the reasons.  Your body just changes as it gets older.  My other thought is that it was due to an accumulation of chemicals in my body.  You can't eat junk forever without it affecting your body.  Eventually, the bad eating habits caught up with me and started breaking my body down.
Have you been thinking that a change in diet might be in order for you?  Here are some signs to looks for:
1. Too much time in the bathroom:  Can you tell that I'm not in the medical profession?  I'm not real comfortable talking about this, but this is a clear sign that you need to change your diet.  If you are constipated all the time or have frequent diarrhea, that is a problem.  It's not normal.  I often hear things like "it's normal for me."  That may be true, but that doesn't make it normal.  You may want to look at changing up your diet.
2. You are bloated: A common cause of bloating and acid reflux is irritation and inflammation in the gut caused by a poor diet.  In fact, "leaky gut syndrome" can occur when your intestines are broken down which allows undigested food particles, microbes, and toxins to pass through the intestines and float around your body.  It doesn't take much imagination to figure out that this is NOT a good thing.  You may want to look at changing up your diet.
3. You have a weakened immune system:  Do you catch every cold that passes by you?  Your body will naturally fight off illness if you eat a well-balanced diet rich in nutrients.  The saying "an apple a day keeps the doctor away" is rooted in good nutrition.  I'm not saying you will NEVER get sick.  Wouldn't that be nice?  However, if you seem to get sick more frequently than your friends or with greater severity, you may want to take a look at your diet.
4. Your energy crashes every day around 2:00:  OK…….it may not be 2:00 for everyone, but you know what I mean.  If you feel like you must have another coffee or snack or whatever to make it through the afternoon, then energy crashes are an issue for you.  It's hard to be supermom when your head is laying on your desk every afternoon or you are falling asleep at the PTA meeting.  Wait!  What did I just volunteer for?  A change in diet can help fix energy crashes.
5. Mood swings:  Before, I go any further with this one, if you have depression or anxiety that makes you feel out of control, please consult a professional.  Food fixes a lot, but it can't fix everything.  For some of us though, food can help.  Mood swings and anxiety can occur when our brain is not getting the nutrition it desperately needs.  I know that I feel much more "in control" since changing my diet to real food.  I still have my moments (don't we all), but those are usually caused by lack of sleep these days.  If you want to gain control over your mood swings, a change in diet may be in order.
If you have any of the above issues, I encourage you take a look at your diet and consider making a change.  I have found that a real food diet which is free of most chemicals has been the fix for me.  I spent years and years eating frozen diet meals for lunch each day.  I thought I was doing good because I was watching my weight.  Come to find out………I was doing all kinds of damage to my body because of all the chemicals in those meals.  I want you all to be healthy and happy so you can be the supermom (grandma, aunt, friend, sister) that you were born to be.  Even, if you think you are eating healthy, there may be areas that are in need of "cleaning" up.  Start with your next meal.  Your body will thank you for it.
I promise to keep bringing you the best and most accurate information on nutrition I can find……….and hopefully with a little bit of humor along the way as well.  You can find lots of great information on this blog (check out the tabs above and the archives).  Make sure to subscribe by email so you don't miss anything.  You can also find lots of great tips, tricks, advice, and fun on my 
facebook
page and my other social media.