Food Revolution Day is here! Jamie Oliver and I share a passion "to create a strong sustainable movement to educate every child about food, inspire families to cook again, and empower people everywhere to fight obesity."  Jamie's childhood obesity statistic blows my mind.  "42 Million children, under the age of five are either overweight or obese."  "Kids as young as eight years old are being diagnosed with type-2 diabetes. (it used to be a disease for people over 40yrs of age)."  It's crazy.  Kids should be running, playing, and enjoying life.  They shouldn't have to be worrying about a diet-related illness.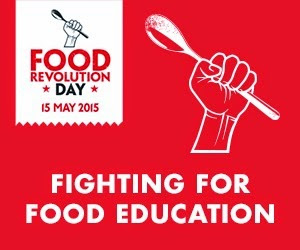 I invite you to join the Food Revolution!  You can make a difference in your home and your community.  Here is how……………
1.
Class, School, or Scouting Program involvement:
  Check out the
FRD (Food Revolution Day) website
for everything you need to get your group involved.  There are lots of great downloadable resources including recipes and certificates.  Everything you need to create an event for your group.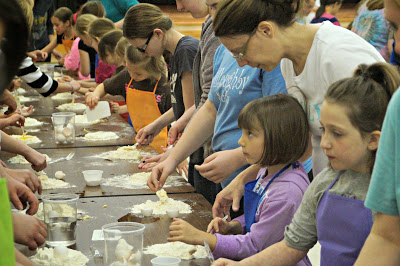 2.  Virtual Food Revolution Day event sponsored by Juggling Real Food and Real Life:  I encourage you to share your healthy-eating tips and pictures of what you are eating on my Facebook page.  I would love to see your little ones" lunches, what you send to school in the lunchbox, healthy breakfasts, and healthy dinners. I will keep this open all weekend. Just post your pictures and tips to my wall and I will share them.  Let's encourage others to eat healthy on Food Revolution Day and all year long.  If you are on Twitter make sure you use #FoodRevolutionDay and share your pictures.  You can use the same hashtag on Instagram and we can see your pictures there.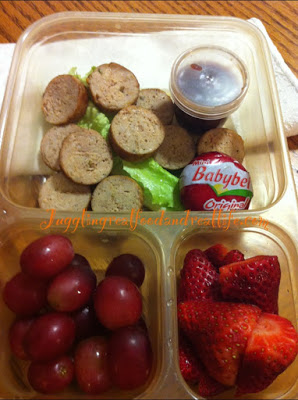 3.  Talk to your children and grandchildren:
Use the materials you find on the
FRD website
 and make the
Squash It sandwich
at home.  Talk with them about why eating healthy foods is so important.  You are still the biggest influence in your child's life.  Teach them what a healthy lifestyle looks like.  Enjoy cooking and chatting as you prepare meals together.  Some of my favorite memories of my kids' childhood will certainly be cooking together……dropped egg messes and all.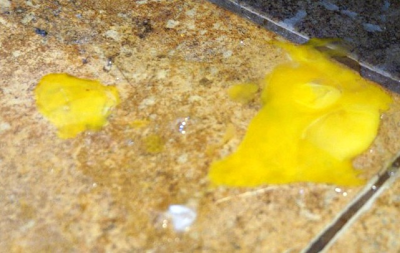 4. Sign the Petition: 
If you haven't already signed Jamie Oliver's petition, I encourage you to do so.  Make your voice heard and let everyone know that food education is important.  Join the over 1 Million people from around the world who have signed this important 
Food Revolution Day petition
.  Sign it.  Share it.  Hear more about the petition straight from Jamie
here
.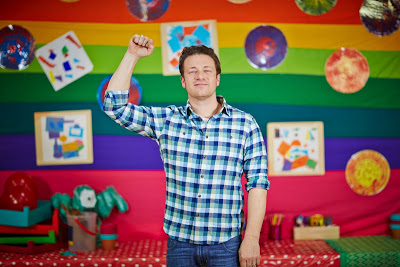 Are you participating in Food Revolution Day events?  Do you feel there should be food education in schools?  What would you like to see food education look like?  Do you remember home ec classes?
Get involved in Food Revolution Day this year and then check back here at Juggling Real Food and Real Life for lots of resources to keep you on track for the entire year.
If you are looking for help in making the transition to eating more real food, you should check out the Real Food Experience posts.
You can get get started at the beginning or jump around the challenges. You can find a complete round-up of the program
here
. Each week's challenge is full of terrific advice to help you transition from fast and processed food to a real food diet. Changes that will help you to live a healthy lifestyle and have the energy to keep up with your busy schedule. I would also love for you to join me on social media. You can find me on
Facebook
,
Twitter
, and
Instagram
on a regular basis. Leave me a comment and let me know you are there. I love to visit with my readers. Yes, I'm a real person.