The alarm goes off.  You smash the snooze button down.  5 more minutes.  I just want 5 more minutes.  Is that too much to ask for?  The alarm goes off again.  Do I really have to get up?  I don't want to get up.  I have a million things to do today and I just want to stay in bed with the blankets over my head all day.  If this is how you start your busy days, then you will likely benefit from a change in routine.  Starting your day with a positive message can really help you to change your outlook for the day.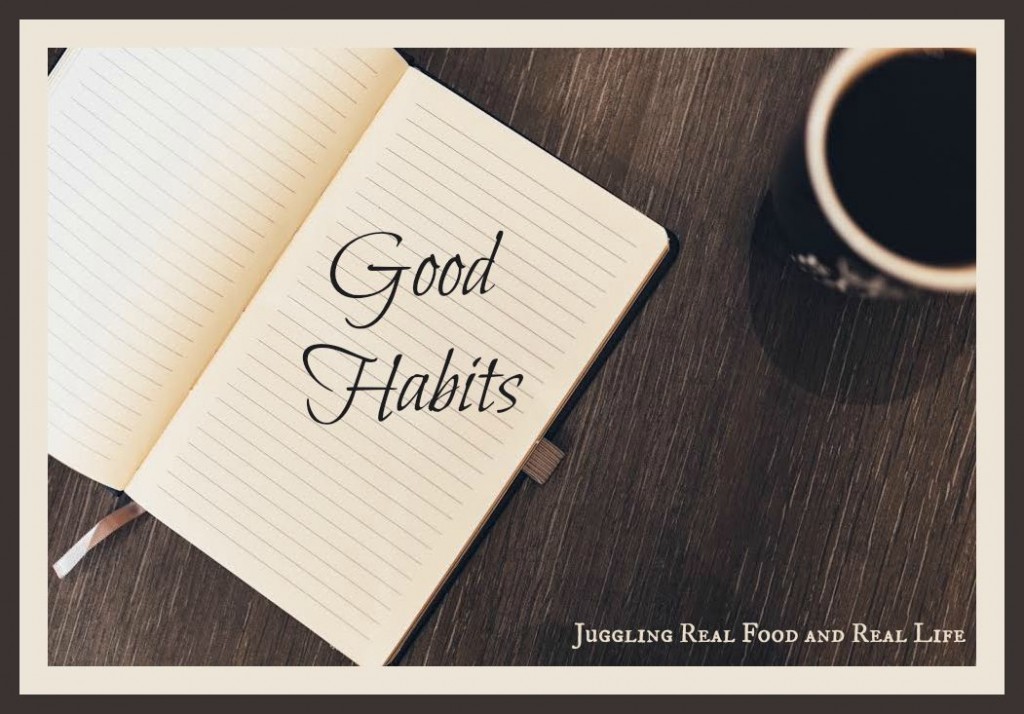 Some days just seem to go from bad to worse.  The alarm goes off and scares you half to death.  You startle so badly that you bump your head on the bedside table.  You realize that you are all twisted up in blankets and it takes several attempts to extricate yourself from that mess.  Finally, you make it out of the bed and immediately stub your toe.  You can see from this start how the day is going to go.  Out of coffee, late for school bus, yelling at kids, crabbing at husband, complaining customers and hard-to-please boss at work.  Nothing is going to go right today.
Now let's compare this to one of your good days.  You wake before the alarm excited to start the day because you know good things are going to happen.  You slowly sip your coffee with a smile on your face.  The kids are happy and cooperative and make it to the bus on time.  Work goes smoothly and you receive praise for how on the ball you are.
So what's the difference?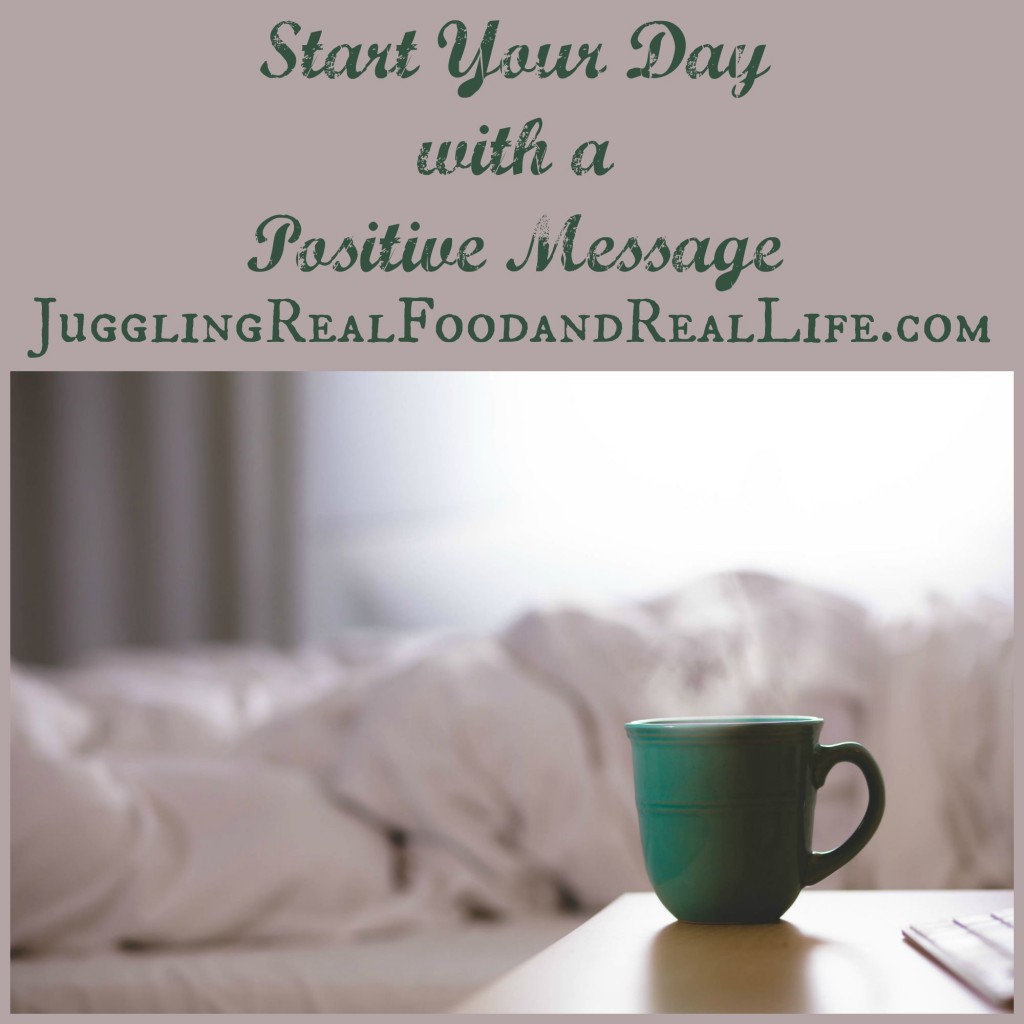 The difference is how you start the day.  An excellent habit to get into is to start the day with a positive message.  If you roll over and grab your phone first thing in the morning, make sure that you fill your phone with lots of positive messages.  Follow Facebook pages that have positive messages to start you off on a positive note.  I share a positive message at 8AM EST each day on the Juggling Facebook page.  I also like Victoria Osteen, Incredible Joy, and lots more.
Get up a few minutes early and take time to read your Bible, pray, or meditate.  When you start the day off with a positive message the whole day seems to go smoother.  A positive attitude and focused priorities can make all the difference. Turn that frown upside down and make it a good day.
New behaviors take time to take hold.  Practice the act of starting the day with a positive message and take note how smoothly your day goes.  If you also take note of the days you forget the positive message, you may notice that the day does not go quite as smoothly. I bet this will be all the motivation you need to keep it going.
What is your favorite way to start out the day on a positive note?  Are you a chronic snooze button puncher?  Do you roll out of bed every morning with a happy face?  What is your favorite Facebook page for positive messages?
Since I always want you to be thinking about eating real food…………..If you are looking for help in making the transition to eating more real food, you should check out the Real Food Experience posts. You can get started at the beginning or jump around the challenges. You can find a complete round-up of the program here. Each week's challenge is full of terrific advice to help you transition from fast and processed food to a real food diet. Changes that will help you to live a healthy lifestyle and have the energy to keep up with your busy schedule. I would also love for you to join me on social media. You can find me on Facebook, Twitter, and Instagram on a regular basis. Leave me a comment and let me know you are there. I love to visit with my readers.