This post is sponsored by MightyNest, a company committed to sourcing sustainable products for healthy homes.
Today, I would like to introduce you to one my favorite new finds.  MightyFix from MightyNest is one of the coolest things that I have found in a while.  If you are interested in "discovering one amazing product every month that helps your family live healthier," then this is the subscription service for you.  Changing to a real food lifestyle has got me thinking about a lot of things.  Finding a way to afford to buy organic foods is certainly top of mind.  Like most people I know, my budget is tight.  I can't afford to throw away money on nonsense.  One of my favorite ways to save money is by using reusable products.  We all know that reusable products are good for the environment, but they are also fantastic for our budgets.  When I purchase reusable products, I can use them over and over again.  I don't need to throw away plastic bags and wraps and purchase them again.  That saves me tons of money over the course of a year.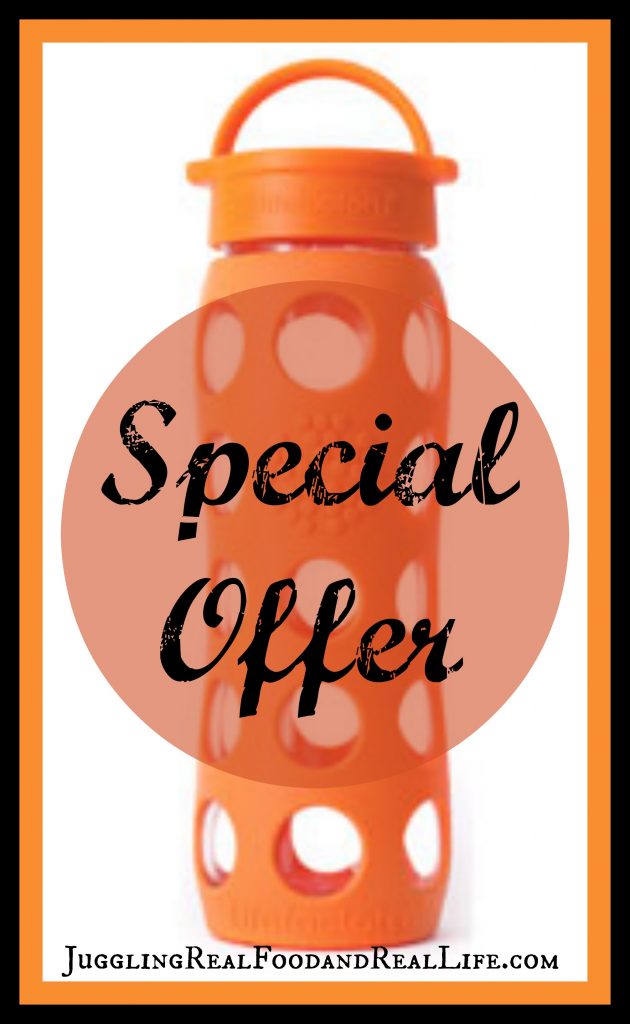 The downside when using reusable products is that they are usually more expensive initially.  When I discovered the MightyFix subscription, I was surprised to find out that it was only $10 per month.  For $10 they send me a product with a value of $10 or more each month.  Month by month, I make a healthy and sustainable change for my family.  It works with my budget and my lifestyle.  I am a raving fan of this service.  I have been paying for the MightyFix subscription service for several months and each product that I have received has been top-notch quality. I have received reusable lunch containers, Bee Wrap which is an alternative to plastic wrap, reusable snack bags, products for my kitchen, and even products for my laundry.  I'll be back to share with you more on these products down the road.
Try the MightyFix for only $5 and get an exclusive Lifefactory Water bottle as your first month with promo code BOTTLEFIX2016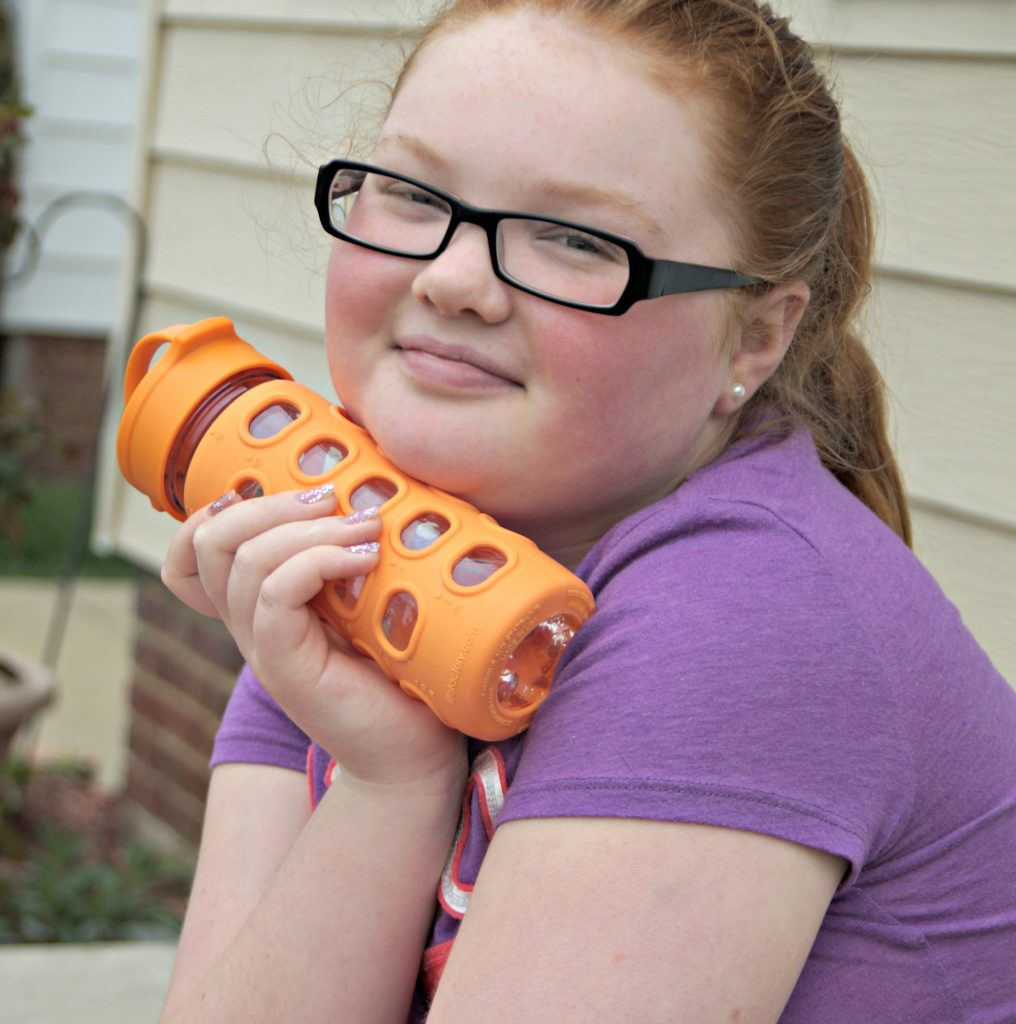 Today, I want to share with you a little about the Lifefactory water bottle.  It is made of glass and it has a raised grip which is colorful and useful.  My kids are pretty famous for not being able to hold on to things without dropping them, so I really love this feature. My daughter just loves this water bottle.  The bright color is "super fun" she says.  She takes it to dance class, softball practice, and daily in her lunch.  It is leakproof which means that it won't cause a mess in a backpack or lunch bag.  We use ours for water, but it would be perfect for smoothies or juices too.
When MightyNest contacted me about becoming an affiliate for them, I was thrilled.  I love to bring my readers the latest and greatest products to help them Juggle Real Food and Real Life and the MightyFix subscription is a perfect fit. 
Try the MightyFix for only $5 and get an exclusive Lifefactory Water bottle as your first month with promo code BOTTLEFIX2016.  Use my link for the special offer. 
Have you tried the MightFix?  Leave me a comment and let me know what you think of it. 
Want simple real food lunch ideas your family is sure to love? Make sure you check out my real food school lunch index.    I add new recipes all of the time so make sure you check back often.  You will also want to grab this free meal-planning printable calendar to make your meal planning easier.  It has areas to plan your daily activities and your evening meal prep to keep you organized.