The daily pressure of family life can quickly take over of your life. Are you always busy?  It's crazy right?  So much to do and so little time.  Everyone wants something from you.  PTA meetings.  Sports practices.  Dance classes.  Scout meetings.  It's nonstop!  Add to the craziness that your family still wants a relatively clean home, something to eat on a regular basis, and clean clothes and soon we feel like we are always reacting to chaos.  Life is messy!
Moms everywhere have the same problem.  Your family is counting on you for so many things and it's stressful!  We want to feed our families healthy food, but we don't have time to read through the endless health articles out there.  We hardly have time to take a breath.  Instead of taking time to cook, we turn to fast and convenience foods to save time.  It starts slow.  Maybe eating out once a week.  Before too long, we are eating nothing but junk.  Uggh!  How did this happen?  So, in an attempt to make this simple, I am sharing 5 of the easiest healthy food swaps you can make that really don't take any extra time.  Whew!  Healthier real food meals without anything more to add to our schedule. Life is still going to be hectic and even a little messy at times, but our diet doesn't have to be.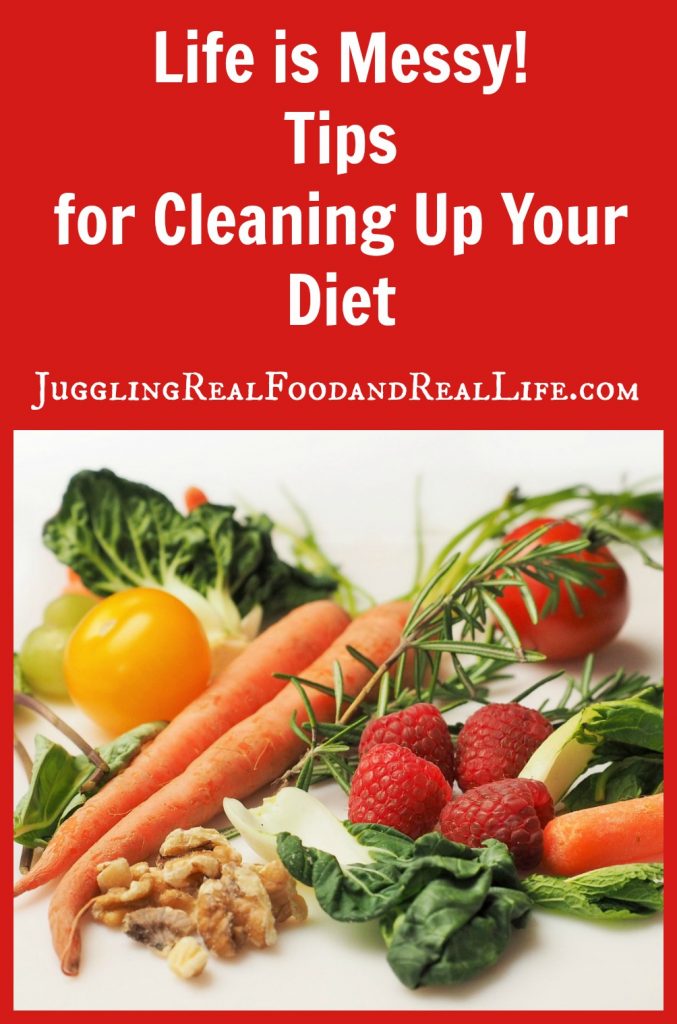 [bctt tweet="Life is messy! Your diet doesn't have to be. Easy tips to clean up your diet." username="jugglngrealfood"]
Here are 5 things you can do today to start to transition your family to a real food lifestyle even when you are busy.
Drink more water
I know.  I know.  You've heard it a million times.  Drinking water is healthy.  Maybe this time, you'll do something about it (she says with a twinkle in her eye).  Not only is drinking water good for our bodies, but it also is a great way to dump all of the empty calories and bad ingredients that other drinks like soda and energy drinks contain.  You just don't need it and neither do your kids.  I promise you that your family can change and drinking water can become the new normal for your household.  Keep a refillable water bottle with you. Purchase cute water bottles for your kids.  Make sure your family takes water bottles to sports practice. 
I often hear from people that they "don't like water."  It's true.  Water is not sweet like all of the sugary drinks we get accustomed too.  Drink it anyway.  You will adjust as you purge the sugar out of your system.  For something different and to add flavor try steeping fruit in your water.  Lemons, strawberries, blueberries, oranges, and cucumbers are all great choices.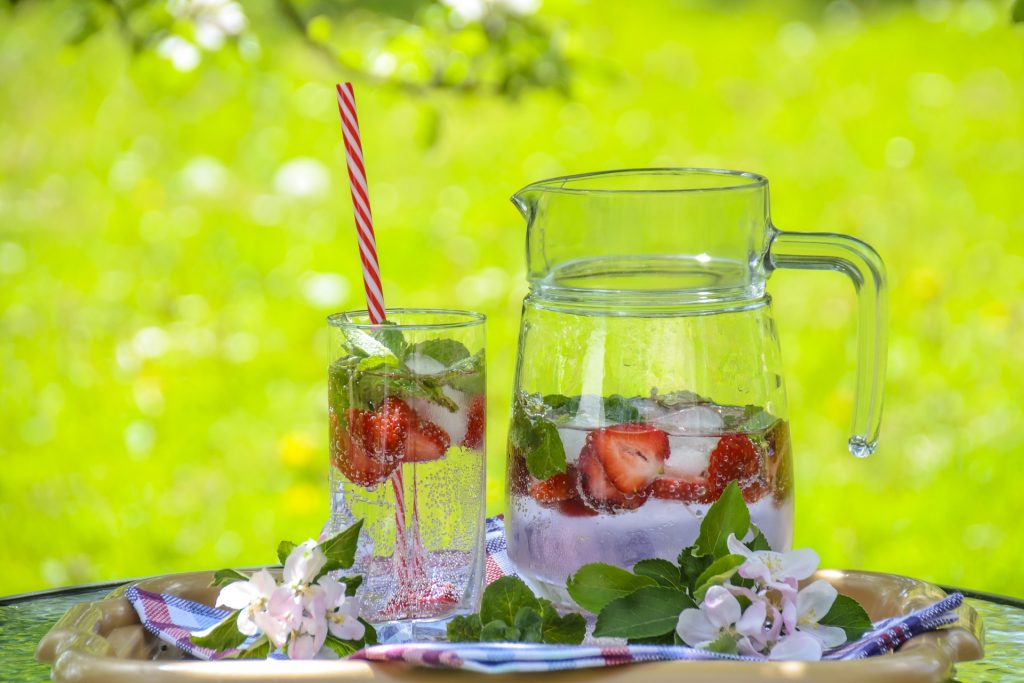 Eat more fruits and vegetables 
Think about it………how many fruits and vegetables do you eat in a week?  Do you skip over the produce section of the grocery store and head straight for all of the packaged foods?  Without even realizing it, you may have dumped fruits and vegetables from your diet.  Try adding two fruits or vegetables to each meal.  A veggie omelet for breakfast, carrot sticks and an orange with your sandwich for lunch, green beans and applesauce for dinner.  There is nothing too difficult there.  Quick and easy.  Fresh is best, but frozen is good too.  Stock your freezer with lots of frozen fruits and vegetables if you are short on shopping time.
Switch to whole grains
White bread, pasta, and rice are refined foods that have virtually no nutrition to them. They are simply empty calories.  Swap out your favorites with whole grain versions.  It takes no more time to boil a pot of whole grain pasta than it does to boil refined white flour pasta.  It takes no more time to make a sandwich with whole grain bread than it does with white bread.  You can do this.  This is probably one of the easiest swap outs you can make that will make a huge difference in the amount of nutrition your family eats each day.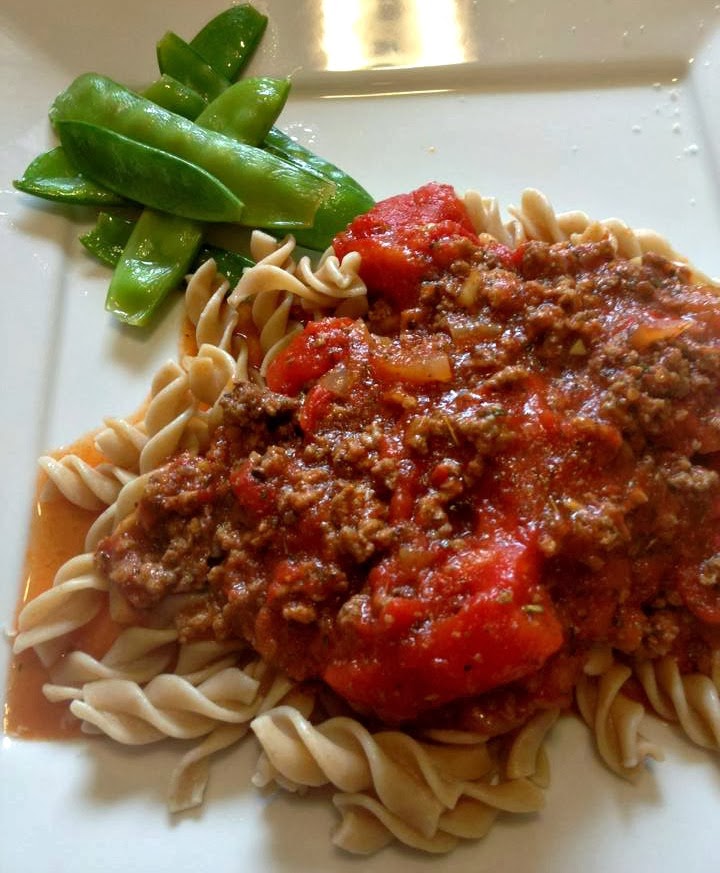 Dump the fast food
You knew I had to say it.  When you are trying to dump fast food my best advice is this, " I don't care what you make to eat at home.  It will be better than fast food."  You just need to get into the habit of preparing food at home.  It does take practice when your mindset is to turn into the nearest driveway and ask for a bag of food to feed your family.  I get it.  I've been there.  You can do this.  Make a grilled cheese sandwich, toss a salad, make a pot of spaghetti and serve it with jar sauce.  Don't make it difficult with elaborate recipes.  You are changing your eating habits and it takes time to adjust.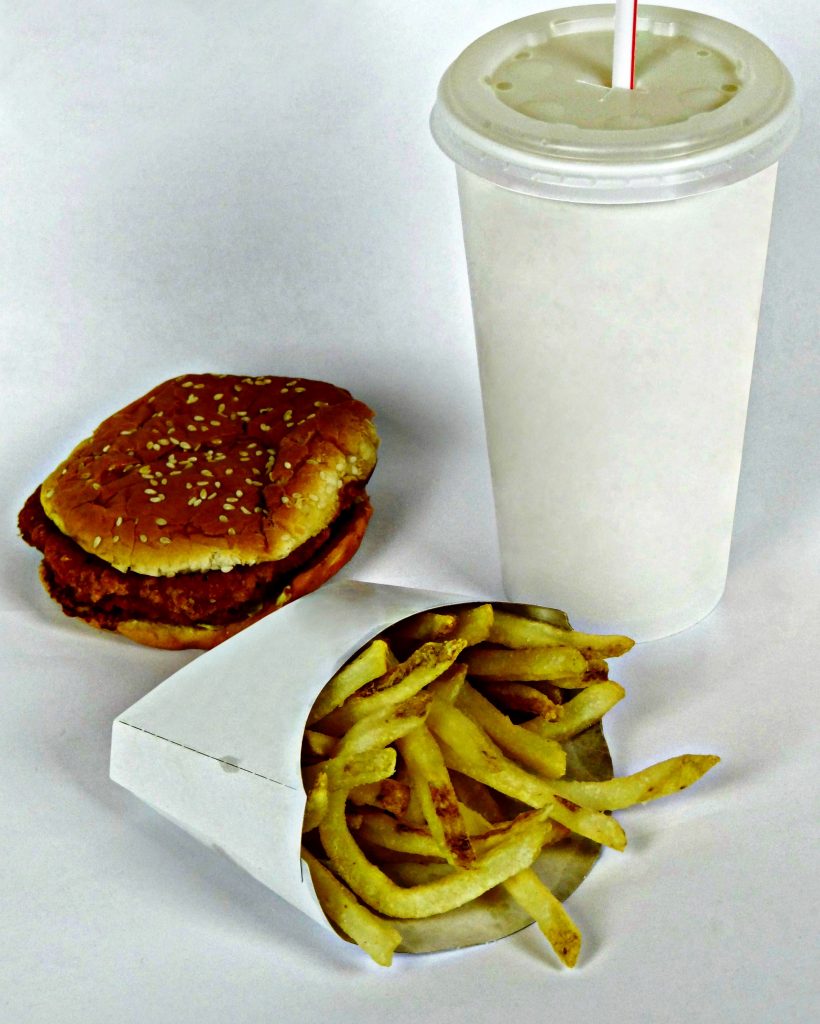 Avoid packaged foods with artificial ingredients
Reading labels takes time and can really slow you down if you are in a hurry at the grocery store.  Set a goal of reading a certain number of labels (let's say 2) each time you go to the grocery store.  Figure out which jar pasta sauce has the best ingredients and buy that this time. Next time you shop you will now know which pasta sauce you want and will have time to read 2 more labels.  Soon you will be filling your cart with more healthy foods.  Look for packaged foods that have 5 ingredients or less and ingredients that you can pronounce.  If it sounds like a chemical, it probably is.  Avoid ingredients like MSG, high fructose corn syrup, and artificial colors and you will quickly start feeling better than ever.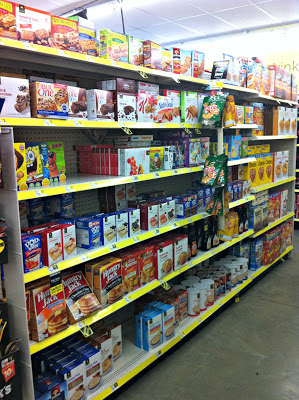 For many folks, eating a healthier diet can be extremely confusing.  There is just so much information out there!  However, if you follow these 5 steps you will be well on your way to feeding your family a healthy nutrient dense diet.  And as an added bonus, you will be dumping harmful chemicals too.
What activities keep you from making the change to a real food lifestyle?  What do you find most confusing about eating "healthy"? Do you think your family would be able to follow these 5 stepping stones to eating healthy. If not, why?  Leave me a comment and let's get the conversation going.  Together we can make a difference in the overall health of our families. 
I have lots of resources to help. Check out my recipe index for easy real food recipes your family is sure to love.  I add new recipes all of the time so I hope that you check back often.  If you are looking to plan your real food meals, you will want to check out the section of the blog that I have devoted to all things meal planning.  It included advice, tips, and a free printable meal planning calendar. For the kiddos, I have a roundup of some of our favorite school lunches.