This recipe originally appeared over at Thrive Market.  I am sharing this recipe with permission as part of Thrive Market's Partnership Program. The post includes affiliate links.
I love peanut butter cookies!  I remember Mom making them for me when I was a kid and nothing makes me happier than making them for my kids now.  They fill the kitchen with warmth, love, and the delicious aroma of peanut butter.  I found this recipe over at Thrive Market and the kids loved them!  Grab a cookie and a tall glass of ice-cold milk and enjoy.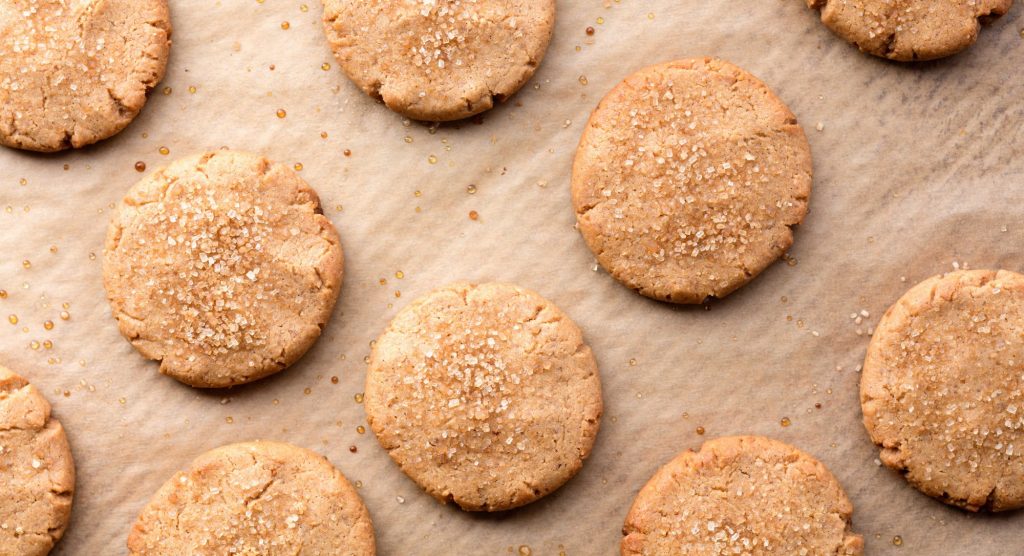 Photo credit: Paul Delmont
Doughy and cakey, these classic peanut butter cookies are begging to be enjoyed with a glass of ice cold milk (or almond milk!). A sprinkle of flaky sea salt on top accentuates the sweetness and adds subtle sparkle.
Sprouted Peanut Butter Cookies
Yield: 24 cookies
Active Time:

Sprouted Peanut Butter Cookies
Ingredients
2 large eggs
1¼ cup raw sugar
½ cup maple syrup
1 teaspoon vanilla extract
1¾ cup peanut butter
2 tablespoons sprouted spelt flour
Large flake sea salt, to garnish
Instructions
Beat eggs and sugar in a stand mixer until light and fluffy. Mix in maple syrup and vanilla extract. Whisk in peanut butter until mixture is well combined. Mix in spelt flour. Refrigerate batter 30 minutes to 1 hour.
Preheat oven to 350 degrees and line two baking sheets with parchment paper.
Scoop out 2-inch-sized balls of dough onto prepared baking sheets. Flatten slightly with a fork or the palm of your hand, then top with sea salt. Bake 12 to 15 minutes. Let cookies cool on baking sheet.
[bctt tweet="#ad Find out how you can get a free jar of Justin's Peanut Butter here. http://go.thrv.me/SH2PP" username="jugglngrealfood"]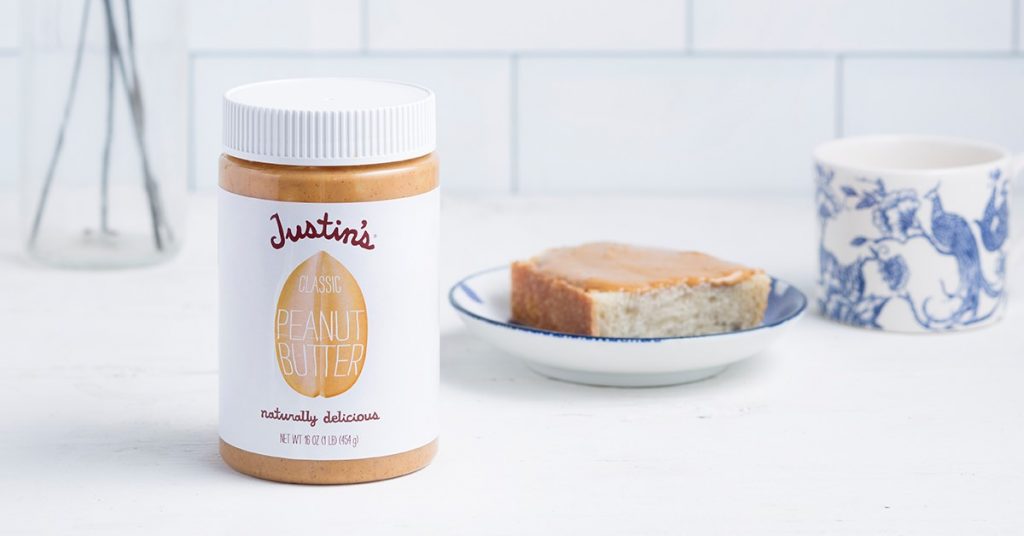 Made with only two ingredients, dry roasted peanuts and palm fruit oil, you can say goodbye to unnatural additives and say hello to this creamy, delicious nut butter. Added bonus is that it's sourced from all-natural, local ingredients and roasted in small batches to ensure the highest quality peanut butter!
Find out how you can get a jar of Justin's Classic Peanut Butter from Thrive Market for free!  Just click over to Thrive Market here for your free jar.  It's a special deal for all of October!
Leave me a comment and let me know what you think of this recipe.  Also, please let me know what you like about Thrive Market.  Can't wait to hear from you.
For more real food recipes check out my recipe index.  I add new recipes all of the time so I hope that you check back often.  If you are looking to plan your real food meals, you will want to check out the section of the blog that I have devoted to all things meal planning.  It included advice, tips, and a free printable meal planning calendar.