I am really excited to share with you some terrific news today! We are going to once again kick-off The Real Food Experience for 2017.  We have helped lots of folks transition to a healthier eating lifestyle with our  Real Food Challenge Weeks which I started in January 2013.  Many of you committed to making healthier food choices for yourself and your family. I applaud you! I have received lots of great feedback about how the systematic change in eating is a great way to approach a diet overhaul.  Over and over folks tell me that taking baby steps when changing their eating habits really works for them.  Changing everything all at once is just doomed for failure. That is why I have developed this program for my readers.  It's simple and it works!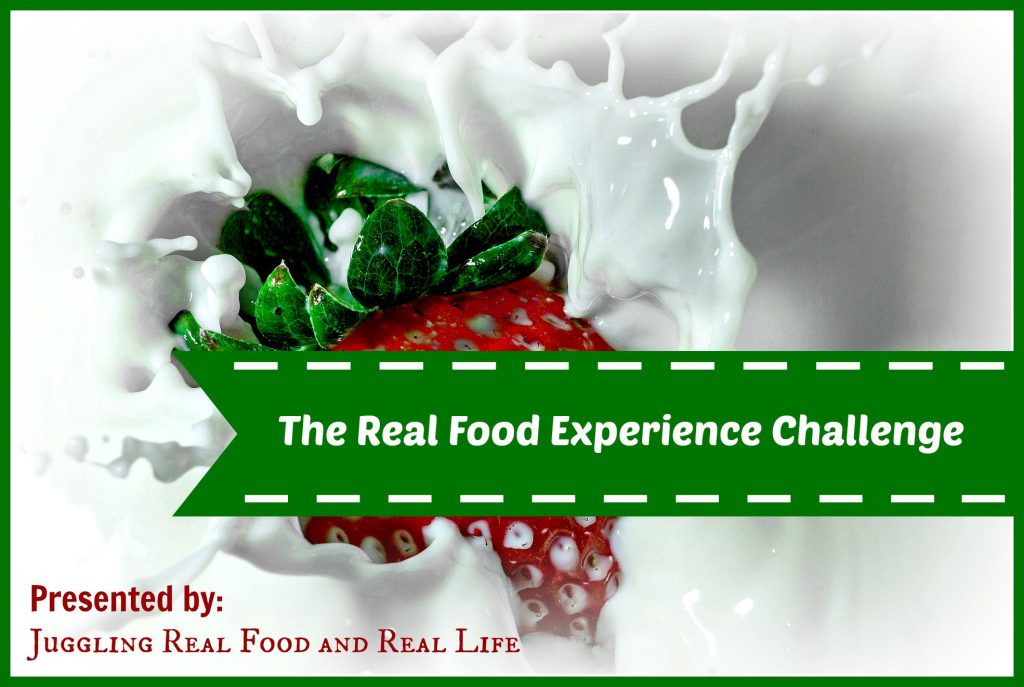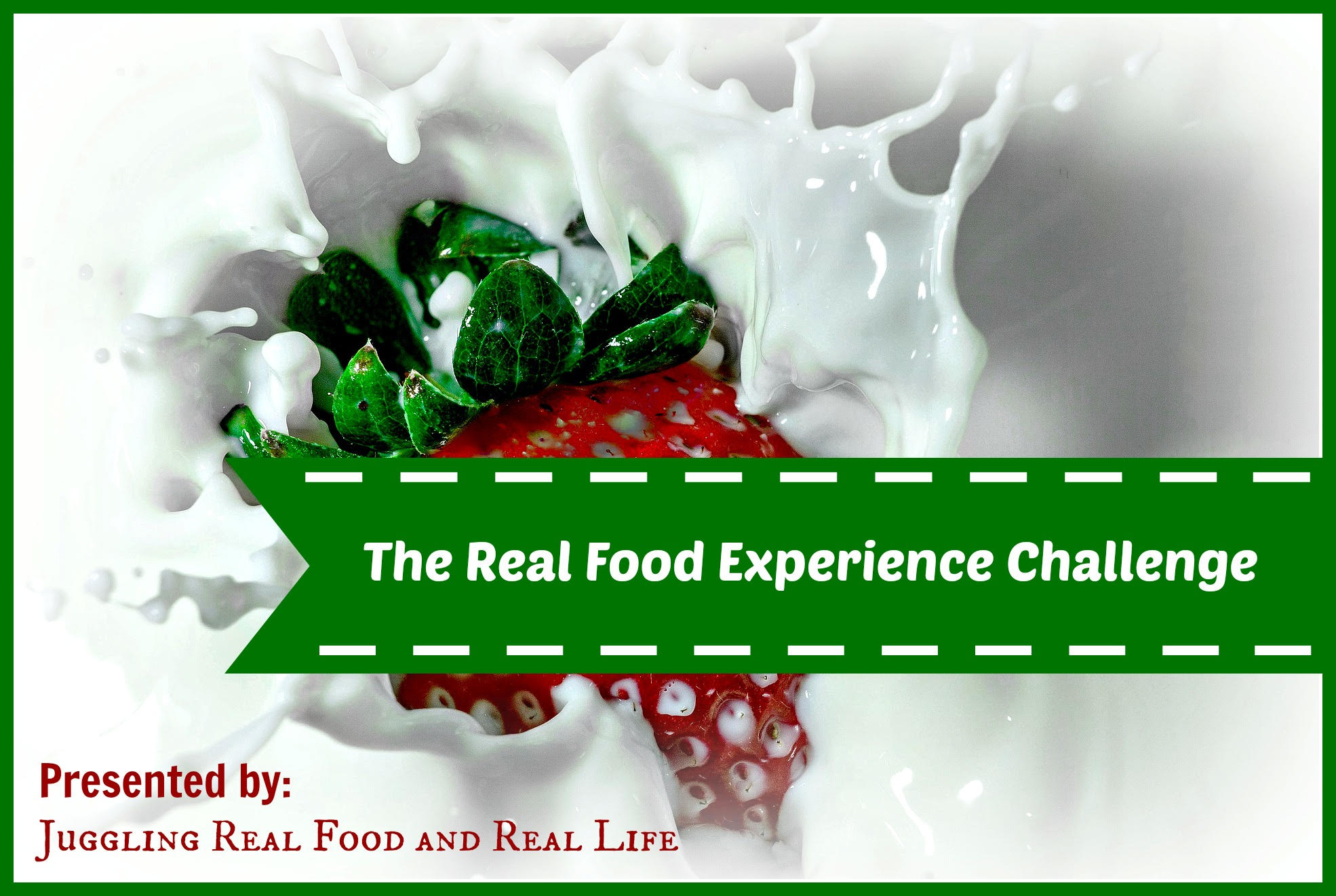 [bctt tweet="Join us for our healthy eating plan for 2017. The Real Food Experience Challenge" username="jugglngrealfood"]
I would like to kick off 2017 with a similar, but new and improved approach. A complete diet overhaul is not easy, especially if you are eating mostly fast and processed food. I would like to help make the process easier for you with lots of tips and advice. I've done the research and made the change to a real food lifestyle. Why reinvent the wheel? I bet even those of you who think you eat pretty healthy will benefit from cleaning up your diet a bit more. I have been surprised where I have found hidden artificial ingredients and sweeteners. I don't mind sugar if I'm eating a cake, but darn it……….I don't want sugar mixed in with my vegetables. You won't need to start from scratch with lots of research. I can provide the advice and encouragement you need to be truly successful in changing to a real food lifestyle.
Benefits of eating real food:
Weight loss
Better Skin
More energy ( a must for busy juggling moms and dads)
Less diet related illness
Stronger immune system
And so much more………………….
What's New This Year?
To make things even more exciting this year, I am adding additional ways for you to share your progress and struggles.  We will have special "pop-up" photo challenges and additional surprises all along the way. It is important to keep our family and our own health as the focus.  Our families want for us and deserve for us to be healthy wives, mothers, sisters, grandmothers, don't they?  They sure do!
I am working to develop lots of helpful resources for you.  While I work on developing the resources, I will keep this program free of charge.  Once, I get everything in place and properly packaged, I will begin to charge a fee for this program.  Make sure you get in while the price is right.
OK…….sounds good, so what else do I need to know about "The Real Food Experience Challenge"?
Each week there will be a new challenge.  I will introduce the challenge and provide you with some food education during the week.  I will share some of my favorite recipes and my menu planning strategy.  What happens if you don't like my recipes?  That's perfectly fine.  This program is not restrictive.  You can simply choose recipes that you and your family will enjoy based on the weekly challenge. 
Real Food Experience Weekly Challenges
Week 1  Challenge: Kitchen Clean-Out, Grocery Store Research, and Label Reading 101
Week 2 Challenge: Eat More Fruits and Vegetables (at least 2 per meal)
Week 3 Challenge: Add Whole Grains
Week 4 Challenge: Use Natural Sweeteners and Reduce Overall Sugar Consumption
Week 5 Challenge: Dump Artificial Food Dyes
Week 6 Challenge: Intro to Gut Health
Week 7 Challenge: Drink Real Beverages
Week 8 Challenge: Eat a Rainbow
I am also continuing our special Facebook group for Juggling Real Food and Real Life's Real Food Experience Challenge where you will have more personalized access to me and other folks who are participating in the challenge. This will be a great place to ask questions. I know some of you are uncomfortable asking questions on social media and even on the blog, so the smaller and more intimate forum is the perfect place for us to have these conversations. No question is stupid, so ask away!  We will all be able to learn from and encourage each other all at the same time.  Another of my favorite things to do in this group is to share recipes and see what everyone is eating.  It's as much of a help to me as it is to other folks in the group. 
This all starts January 6th and I am really excited to have you join me for The Real Food Experience Challenge. If you would like to join me please leave me a comment here on the blog. If you would like to join The Real Food Experience Facebook group, you can follow the link here to the group.  If you have any questions ahead of time you can post them in the Facebook group or email me at:  jugglingrealfoodandreallife@gmail.com
I can't wait to get started!  I sure hope you will join us.