I was looking for a delicious new recipe to try using cashews, when I came across this recipe over at Thrive Market. A stir-fry is the perfect go-to meal when evenings are busy.  Stir-frys come together easily and a super quick to cook.  This recipe even tastes better the second day so you might want to think about making a double batch so you have leftovers for lunch the next day.  This recipe originally appeared over at Thrive Market.  I am sharing this recipe with permission as part of Thrive Market's Partnership Program.  It was originally published January 11, 2016 by Merce Muse.  The post includes affiliate links.
And……..make sure you check out the special offer at the end to find out how you can get Thrive Market Cashews for free.  I hope you are enjoying these special monthly offers.  Leave me a comment and let me know if you have tried Thrive Market and if you enjoy these articles from Thrive Market.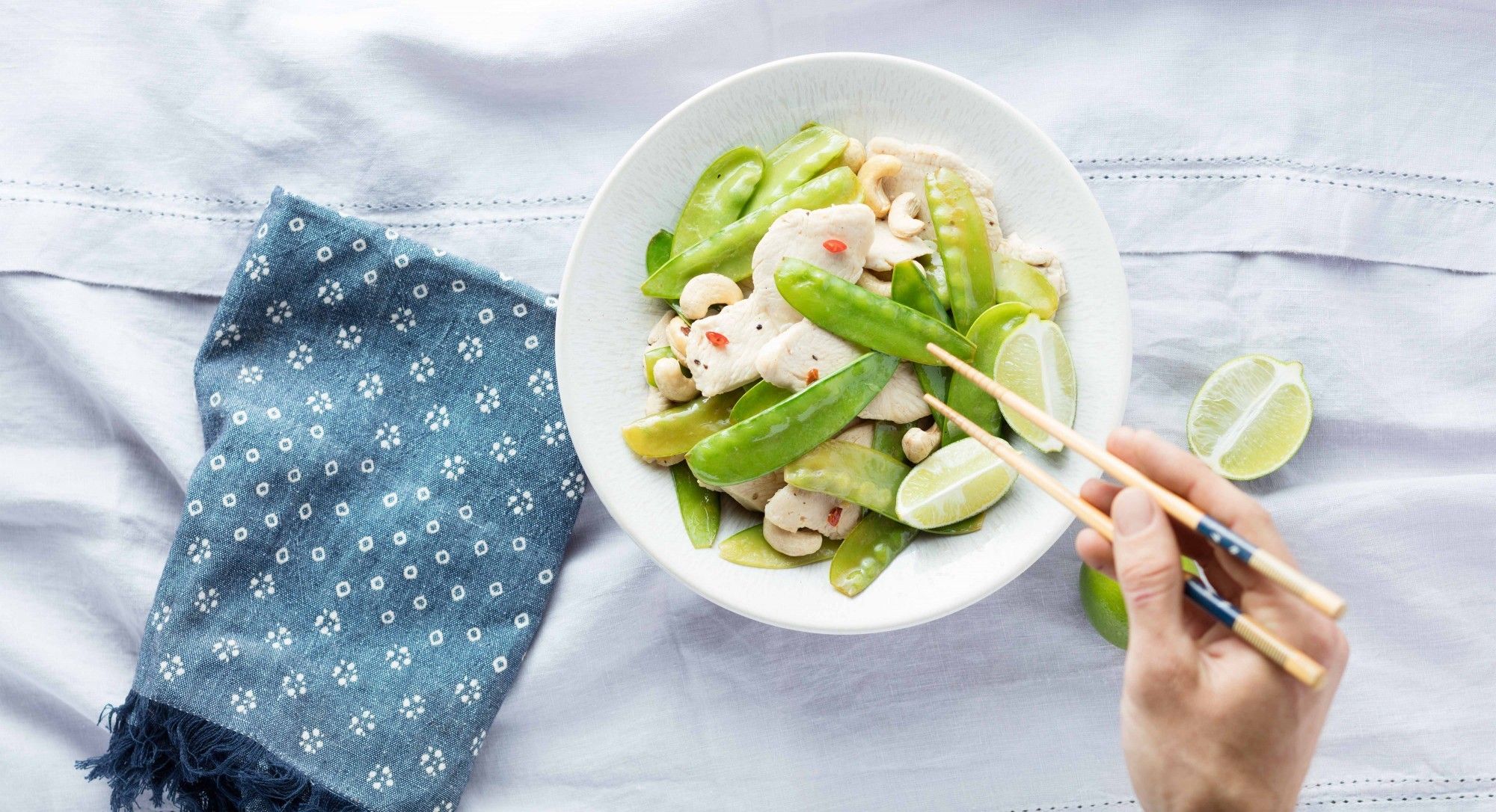 Lime and chile add freshness to a light stir-fry that comes together in just 10 minutes—perfect for a busy weeknight.
Cashew-Chicken Stir-Fry
Yield: 1 serving
Total Time:
Ingredients
1 tablespoon sesame oil
1 boneless skinless chicken breast, sliced in 2-inch pieces
1/2 teaspoon sea salt
1 clove garlic, minced
1/2 chile pepper, thinly sliced
1 1/2 cup snow peas
Juice of 1 lime
2 tablespoons roasted cashews
Instructions
Heat oil in a large skillet over medium-high heat. Salt sliced chicken breast and throw into skillet along with minced garlic. Coat with the hot oil and cook 3 minutes, stirring constantly. Add chile pepper and snow peas and sauté until chicken is cooked through, about 4 more minutes. Turn off heat and stir in lime juice and cashew nuts. Check for seasoning and serve immediately.
Thrive Market Organic Raw Cashews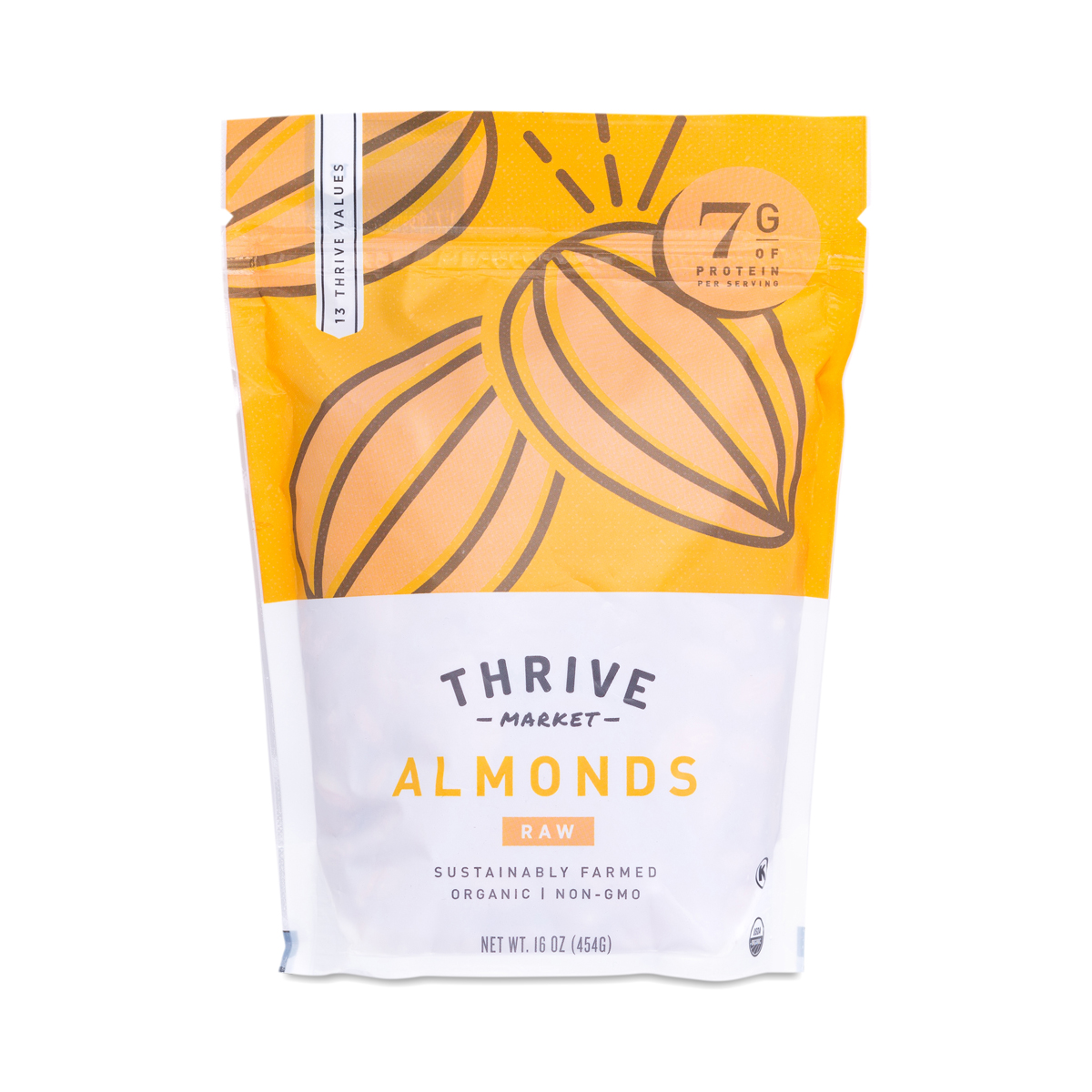 If you haven't tasted Thrive Market Organic Raw Cashews, you're in for a treat. These rich, creamy nuts taste just as good on their own as they do in trail mix. Since they're certified organic, non-GMO, and never processed with preservatives, you'll know you're getting premium quality. Cashews also make an energizing snack, since they're full of healthy fats and high in protein. Grab yours free now by clicking here for all of the details.  You are going to love Thrive Market!
Photo credit: Paul Delmont