This post contains affiliate links. Purchasing through them help support this website.
Back-to-school is almost here and that means it's time to get this lunch packing thing figured out.  Packing your child's lunch means that you have control of what your children eat each day.  The ingredients and portions are all mom-approved when you pack your child's lunch.  Of course, this is a must when your child has allergies.  I've also discovered that if you have a picky eater (even if only a little picky), how important it is to pack school lunch.  You don't want your kid going hungry all day when they are trying to learn.  Pack a lunch with plenty of nutrition that your child will love to eat.  You don't have to spend a lot of money, but a small investment in lunchbox supplies makes all of the difference.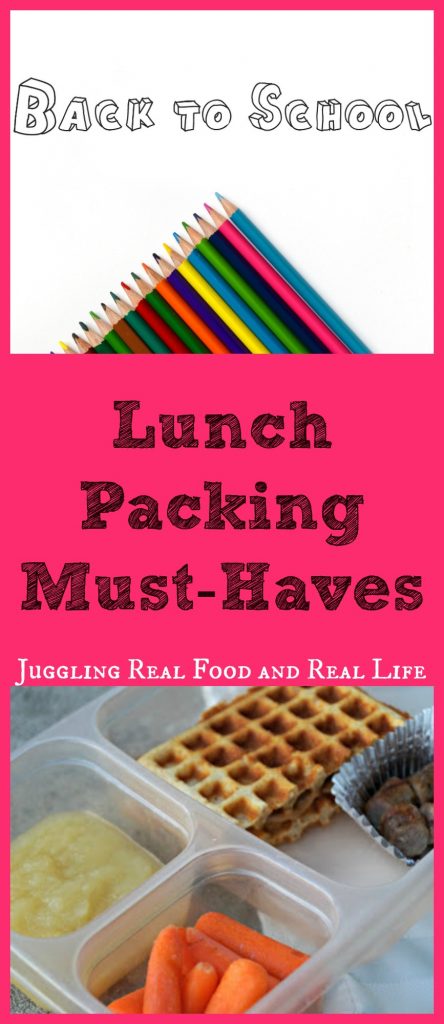 I don't like to go crazy with lunch packing supplies.  I have a small kitchen with very little storage and I don't have much time for making super creative lunches.  My goal in packing lunches is to make sure my kids eat a good nutritious lunch that will keep them fueled for their busy days.  I've rounded up my list of must haves for other busy moms to use as a resource.  These are the items that really help to make things easier for me and the kids. That is how I define lunchtime success.
Back To School Lunch Packing Must Haves
1. Make sure to choose the right lunch box.  Choose a well-insulated and durable lunch box.  Avoid paper bags unless absolutely necessary.  Lunches are going to take a beating at school as they get tossed around in your child's backpack with books and binders.  Warm classrooms are not good for lunches nor is the tossing around your child's lunch will have to endure.  Who wants to eat a warm smashed sandwich?  Not me…………and not our kids!  The Pack-It lunchboxes are our favorite because the whole thing goes into the freezer and it stays cool for hours.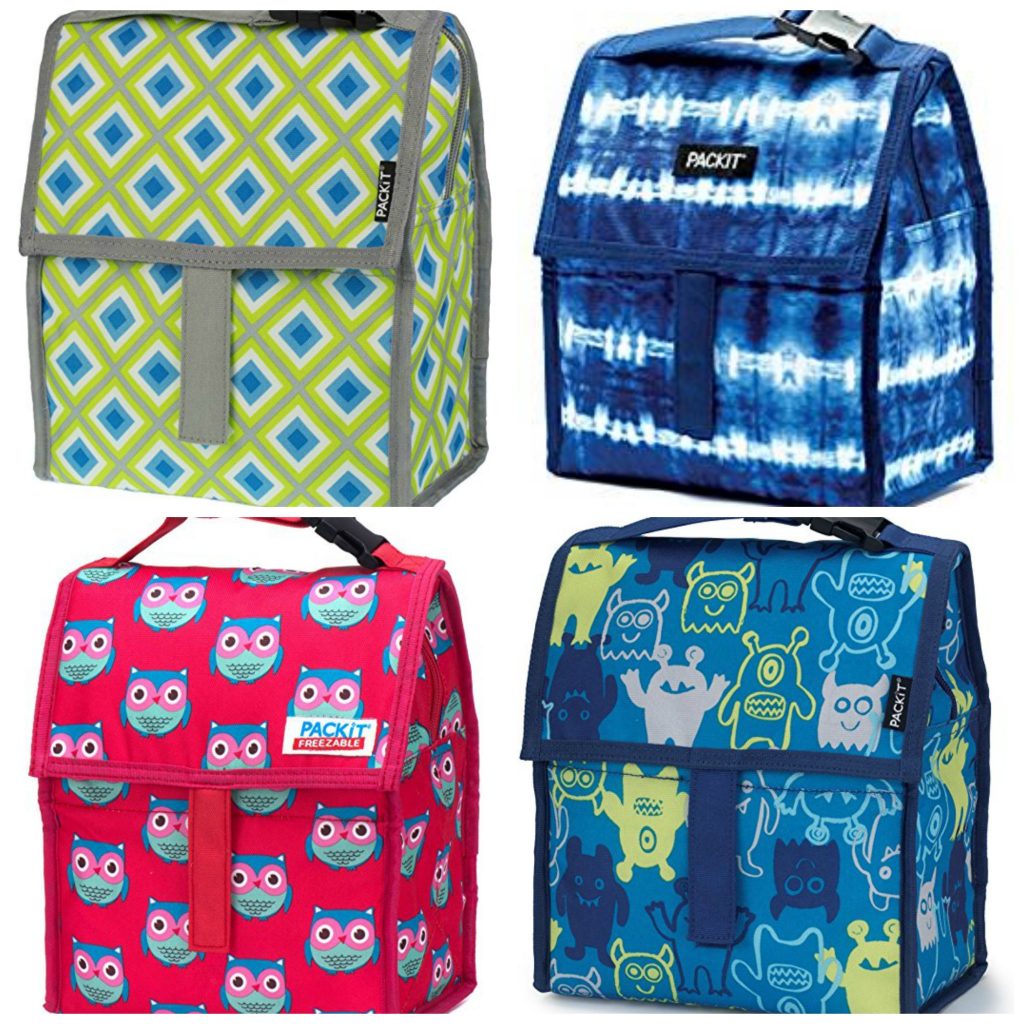 2. Choose great containers.  Rather than baggies, think about using a divided container. You will have less waste and save money when you use reusable containers.  You can buy your foods in bulk rather than in those expensive snack-size packages.  Divided containers are also easier for kids to eat in a hurry.  Just open up the container and everything is easy to reach.  I find that my children eat a greater variety of food when the foods are all available at once.  No more food tossed in the trash because your child wasn't able to open the package. 
3. Add a drink container.  My kids get a water bottle in their lunch and one in their backpack each day.  We go through a lot of water bottles.  One thing that I can't stand is carrying those huge water bottle cases home from the grocery store.  A refillable water bottle just makes so much sense to me.  Better for the budget, better for the environment, and definitely better for my back. 
 Water Bottle Thermos Foogo Phases –  These refillable bottles are great because they don't leak.  Their teachers really like them because they don't spill either.
Lifefactory 12-Ounce Glass Water Bottle –

This r

eusable glass bottle offers healthy everyday hydration and pure taste.  I love the taste of water from a glass container so much more than plastic.  The larger Lifefactory water bottles are the ones I use on a daily basis.  When I saw the smaller size I knew that I had to have these for the kiddos.  The silicone sleeve provides a nice grip and added layer of protection against breakage. 
4. Don't forget the napkin! I LOVE  Cloth Napkins.  Lots of folks think I'm crazy for sending cloth napkins to school with my little mess makers.  I think they are crazy not to use them.  Paper napkins need to be bought over and over.  They go into the landfills and money keeps coming out of my pocket to replace them.  I much prefer to use cloth napkins which can be tossed into the daily wash load.  I never run out and have to run to the store last minute.  I teach the kids to not throw anything out and just stuff everything back into their bag when they are finished eating.  They are lazy.  They like this plan.  And……..the napkins always (knock on wood) come home.   
5. Keep the utensils  simple.  These fun multi-color sporks really crack up my kids.  Who doesn't love a good spork?  These are perfect for lunch boxes.  They are durable and clean up nicely in the dishwasher. 
6.  Use leakproof containers for condiments and dips. I really like the portion size of these Lunchbot containers.  Since these containers are stainless steel, they will last for years.  You'll probably still be using them after your little one graduates. 
It can be costly to purchase a ton of lunch packing supplies all at once.  My suggestion is for you to start with the basics and slowly add to your collection.  Your changing collection is a nice way to add variety and "excitement" to school lunch.
I want to hear from all of you super moms who pack school lunches day in and day out.  Let's get the conversation going.  Please share your healthy school lunch ideas and tips in the comments below!