Family, parades, turkey, and football are all things that we think of when we think of Thanksgiving. Thanksgiving is a joyous time to come together and really enjoy all of the glorious ways that family brings meaning to life. This year will be different for our family. My beloved grandmother or Nanna as so many people called her has passed away and she will no longer be joining us for Thanksgiving. She has been a part of my Thanksgiving for 47 years. I don't like to dwell on the sadness of losing her though. Instead, I like to focus on the joy of the time I got to spend with her.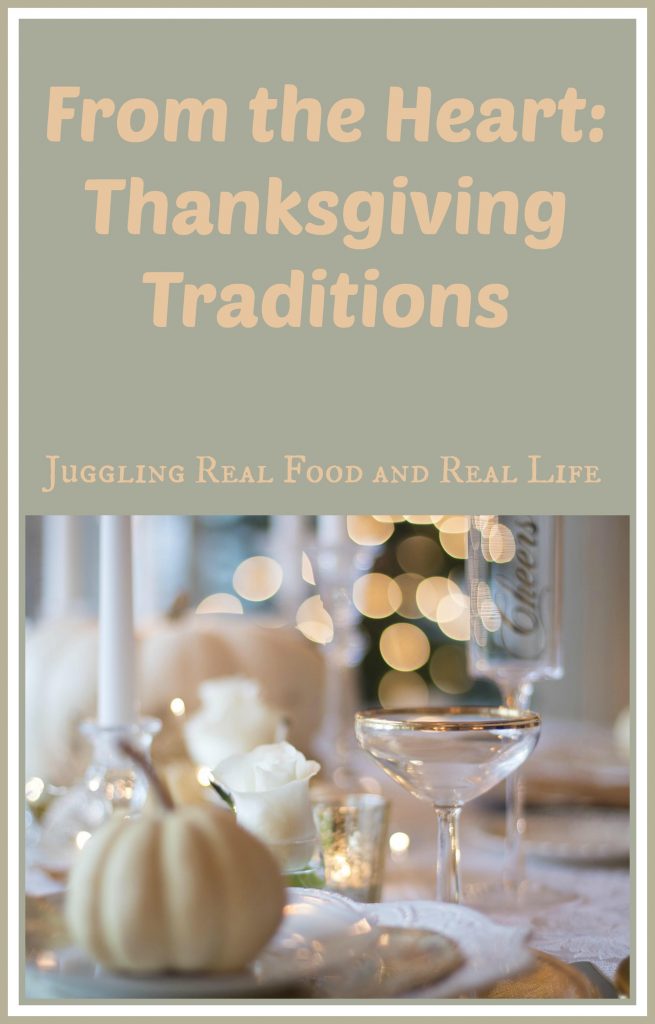 A couple of my friends and I would like to share some Thanksgiving memories with you today. I invite you to share your favorite Thanksgiving memories by leaving a comment. Keep the memories and fun alive each year. That's what celebrating is all about in my mind.
I am a person who loves traditions. Many of my favorite holiday traditions come from my grandmother. I'm sure many of you can relate. There was never a doubt how much family meant to my grandmother. I love how she always set a beautiful table for Thanksgiving. We have a rather large family so Thanksgiving dinner took quite a bit of planning and preparation. She made the whole process seem so easy though. I guess you could say that practice makes perfect. She always had beautiful tablecloths that she pressed to perfection. One for each table…………even the smaller tables that she attached to the end of the main dining table. Royal Doulton china was put on the table for each person no matter their age. I remember feeling like a princess as a child. Being trusted with fine china felt indulgent to me. That china was the most beautiful china I had ever seen and I wanted to be worthy of that trust so I tried my best to be well-behaved at my grandmother's Thanksgiving table. Hmmm……….maybe she was on to something there? The food was always plentiful. Dish after dish came around the table. Sometimes they came around more than once. Pass the turkey! We always finished with pumpkin pie and plenty of whipped cream. I now like to kick it up a notch with maple whipped cream. My family has always been able to give the loving gift of food. Each year is more delicious than the last. My mother is now picking up where my grandmother left off. She has her own china, but it is also beautiful Royal Doulton and to this day it makes me feel like a princess.
My friend Christina Kamp shares this great memory. "My grandma made the best comfort food. She made food feel like love and to her it was. One of my favorite things she made for the holidays was gravy and I have her gravy boat that I serve my holiday gravy in now." Here's the recipe.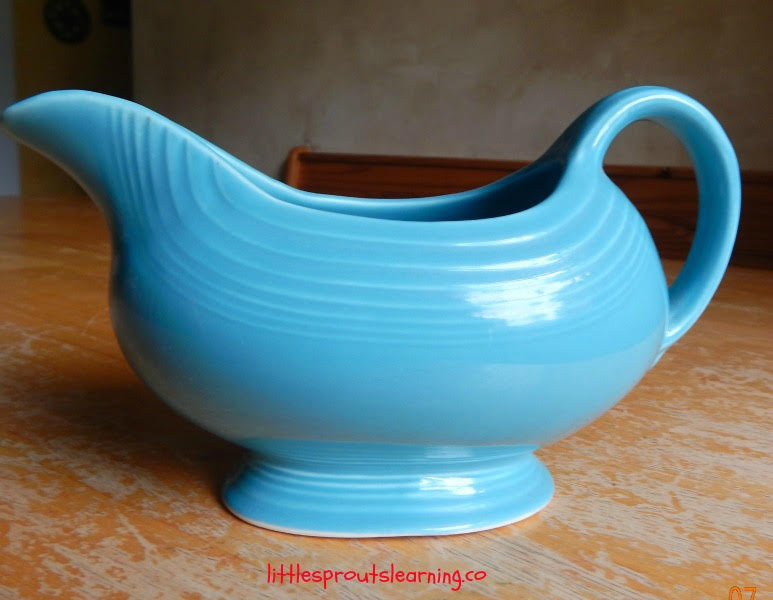 My friend Mary Beth from Inklings of Joy shares this wonderful memory. "My favorite memories of thanksgiving were the quiet mornings with my family before the rush of relatives and food started. I would wake up and go to the kitchen where my mom would be sitting at the table working on the crossword puzzle in the paper. The turkey was already in the oven. The kitchen was warm from the heat of the oven and smell of the cooking turkey. I would sit with her and eat my breakfast. Then I would watch the parade on TV with my little brother when he woke up. After the parade, the chaos of Thanksgiving began."
Make new memories and celebrate the best of tradition with your family. Happy Thanksgiving from our Juggling Family to yours!