Regardless of the current temperature outside, Spring has officially sprung. At last! As I look at my calendar I realize it's time to start planning for spring weddings, graduations, and Mother's Day. I've got a beautiful gift idea to share with you today that will take care of all of these occasions. Let's get these gifts knocked out today and then we can get back to soccer practice, laundry, dinner prep, or whatever else you have on your long list of things to do today.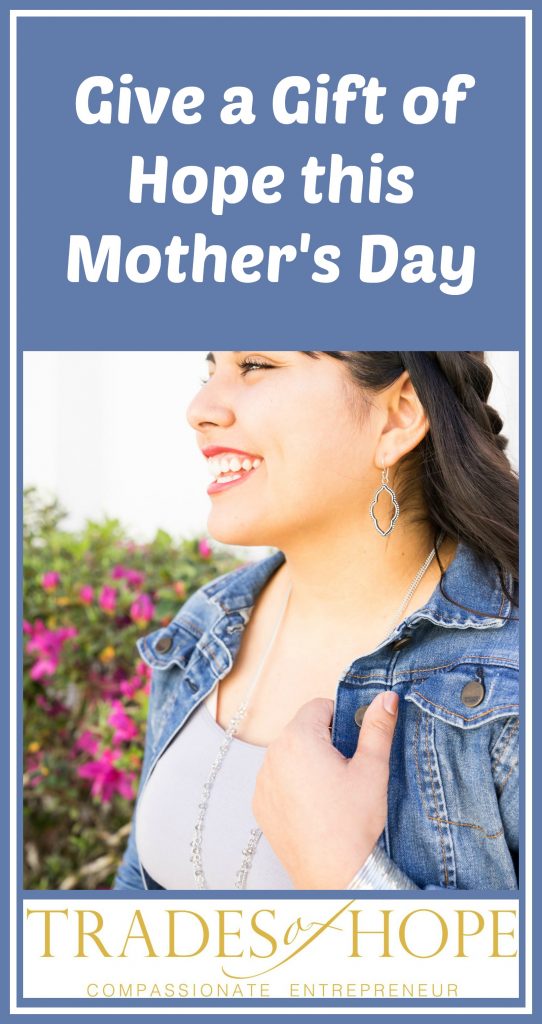 First, let me tell you a little bit about Trades of Hope. Trades of Hope creates dignified, sustainable work so women can leave the sex trade, slums, and extreme poverty. As a compassionate entrepreneur I partner with these women to sell their ethically made products and spread hope across the United States. Your purchase helps these artisans to :
have safe dignified working conditions
financial stability and independence
education for women and children
develop their communities
health and counseling services
Trades of Hope and I are excited to introduce the new Springtime gift set that includes 3 beautiful pieces nestled inside a whitewashed wooden box, all handcrafted by artisans in India. The Silver Epiphany Earrings, Silver Yasmine Necklace, and whitewashed box are NEW and exclusive to the Springtime Gift Set.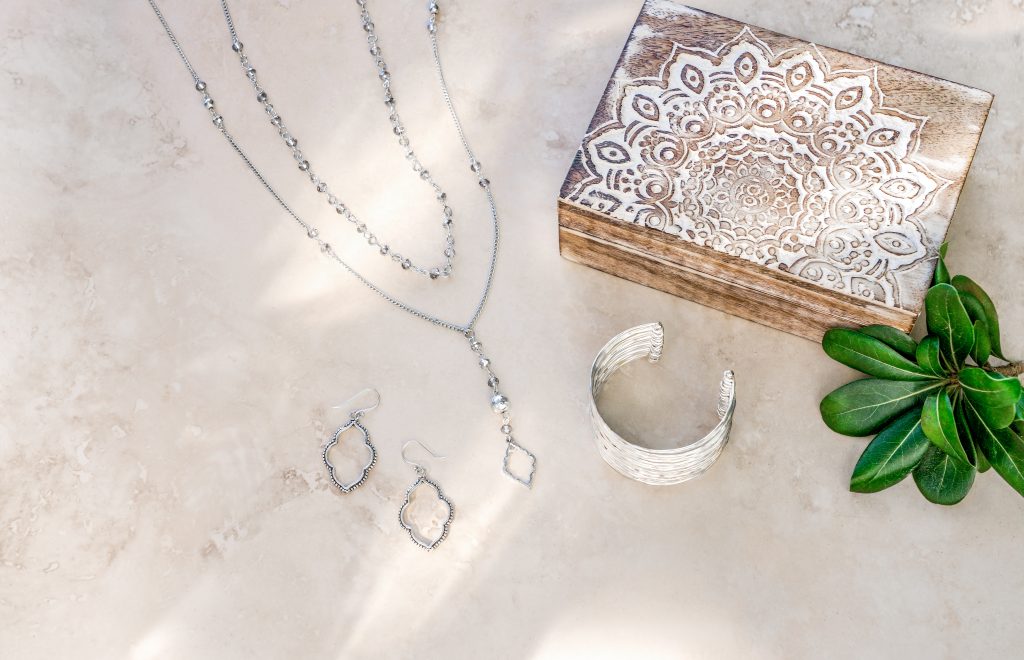 In addition to empowering women out of poverty, you can be a blessing to families in Uganda. For every Springtime Gift set purchased, Trades of Hope will be gifting reusable cloth diapers to mothers in Uganda.
Diapers may seem like nothing special to have as a mother. You might even be tired of changing diapers, but can you imagine raising your baby without them? I think not! In Uganda, diapers are seen as a luxury. By providing reusable cloth diapers to mothers in Uganda, you and I are helping women to keep their babies safe from infections and sickness. The set includes a reusable cover and then cloth inserts that can be easily changed out. They are made of a quick-drying fabric that cuts down on laundry time. This saves money, time, and the environment. Now, mothers can be able to protect their babies from sickness AND provide a better quality of life for their babies.
This Mother's Day hold your babies and count your blessings. I remember the day each of my children was born. It's a clear to me as if it was just yesterday. My children certainly keep me running, but I can't imagine what life would be without them. Each one of them holds a piece of my heart for a lifetime. I am not a wealthy women by any means, but I have always been able to provide for my children. I'm proud to partner with Trades of Hope to help mothers around the world do the same for their children.
Click on the image below to take a look at all Trades of Hope has to offer. You can get all of your spring gift giving done today. There are items for yourself, your husband, friends, your children, and the home. Each item comes with a lcard explaining who made the gift and how it helps to empower women from around the world. This is taking #girlpower to a whole new meaningful level. Leave me a comment and let me know which Trades of Hope item is your favorite and who you are gifting it to. Let's get the ideas going and help each other out. If you would be interested in joining my Trades of Hope team by becoming a Compassionate Entrepreneur, email me at alifeconnected365@gmail.com and let's talk.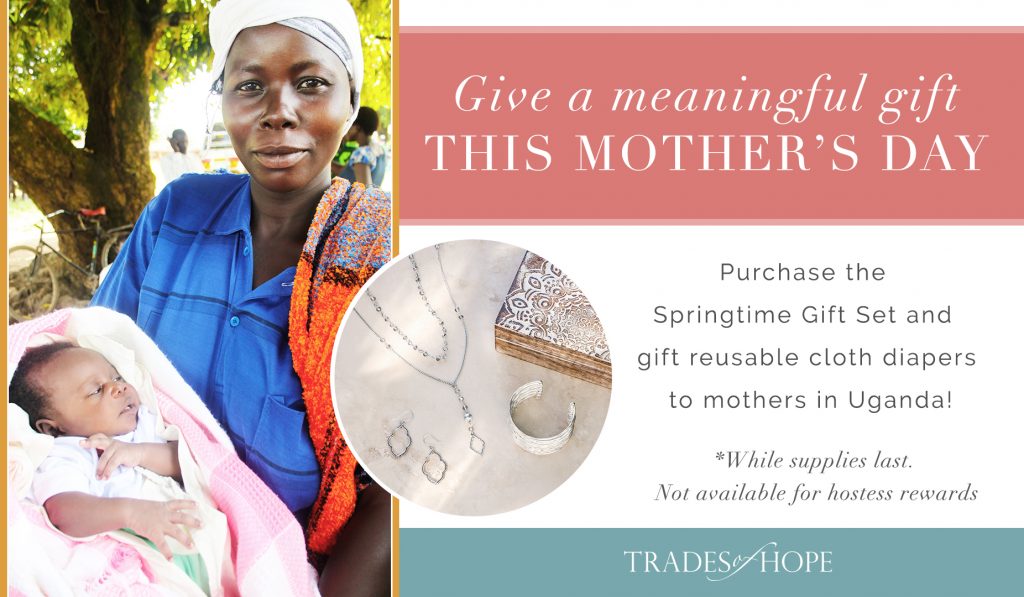 Trades of Hope Springtime Gift Set Review
Springtime Gift Set Review from Trades of Hope on Vimeo.