This post contains affiliate links. Purchasing through them help support this website.
When you think about your Christmas growing up what do you remember the most? The memories that seem to last the longest for most of us are not the gifts, but are those great family Christmas traditions. I LOVE Christmas and want to pass that joy on to my family. I'm always on the lookout for fun family traditions to make Christmas more magical and memorable now and for years to come. Today I am sharing 6 of the Juggling House's favorite fun Christmas traditions.
6 Fun Christmas Traditions to Try This Year
Book Countdown to Christmas: This is one of my favorite traditions of the season. A little extra snuggle time with my kids is what I crave as the holiday season gets truly busy. We have enjoyed this tradition for years and even as my kids get older, we enjoy spending time together reading our favorite Christmas books. You can get the details on this fun tradition including our favorite Christmas books here.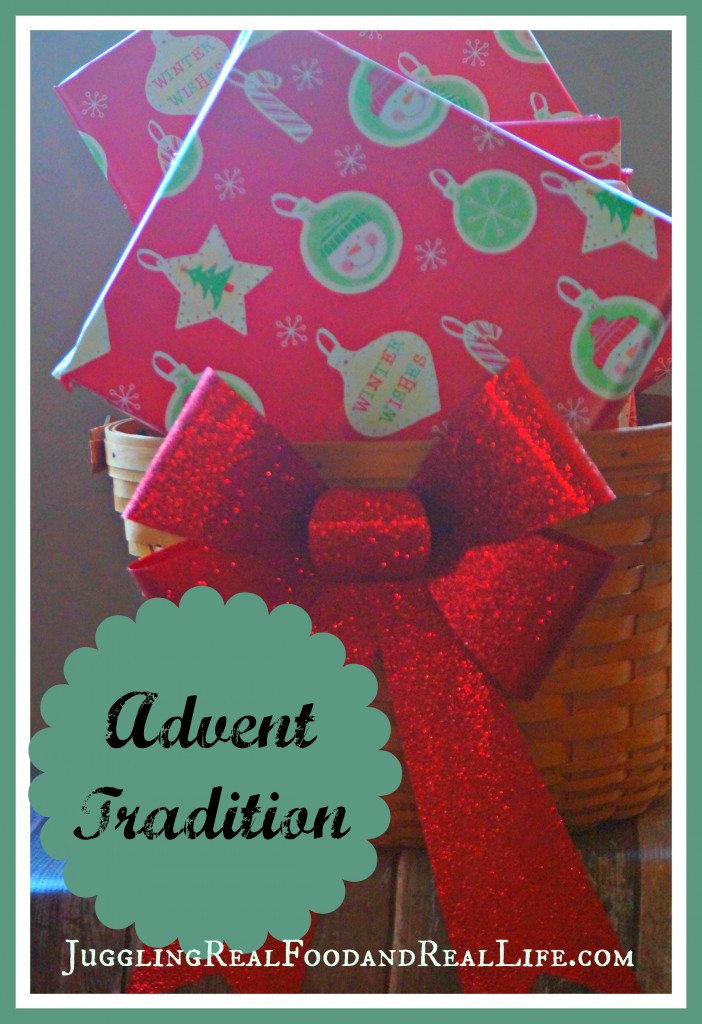 Crazy Sock Exchange: My kids and my oldest son's fiancé had a sock gift exchange last year. I have to tell you it was hilarious watching each one of them out-silly the others. I had them each draw a name of one of their siblings and then I helped the younger kids pick out socks for their older siblings. I had a lot of fun watching them pick out a gift for each other and seeing the thought they put into picking out the perfect gift. The best part? Sock gifts are great for the budget! I've seen some really cute ones already this year at The Dollar Tree. Amazon also has a whole selection of silly socks too. My son got these funny pizza socks last year. We have really had fun teasing him about these socks.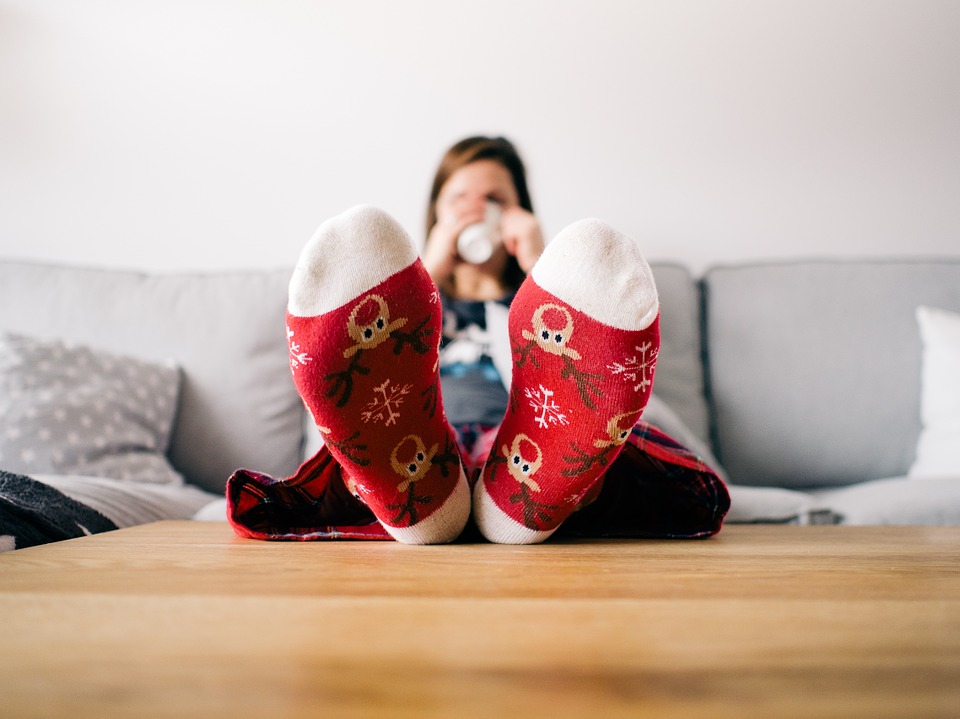 Collectible Ornaments For Your Kids: When I was first married, my husband noticed that I was a bit down during the Christmas season. If you know me, I'm a bit over the top when it comes to Christmas so this was unusual. I mentioned to him that I thought it had something to do with the ornaments. He went out and bought me more and more ornaments trying to make me happy, but it didn't help. What I came to realize was that I missed my parent's ornaments because they had so many memories associated with them. I decided that I wanted to gift my children memories when they grew up so I started buying them a Christmas ornament each year with the intention that they take their ornaments with them when they have their own homes. I go out and look for something that is a memory of them that year. Sometimes it's obvious, a baseball ornament because my son played baseball or a ballerina for my daughter. Other times, the memories are less obvious and more personal to me. I purchased my two older sons snowflake ornaments one year because everyone wanted to compare the boys and I wanted them to remember that they are as unique and special to me as snowflakes are in nature. As we decorate the tree each year, each kid pulls out their ornaments and we laugh, hug, and smile at all of the memories. With 4 kids, my tree is quite full now. As a matter of fact, I now put up a Christmas tree dedicated to these memory ornaments. I call it my Kids Tree and it is always my favorite tree.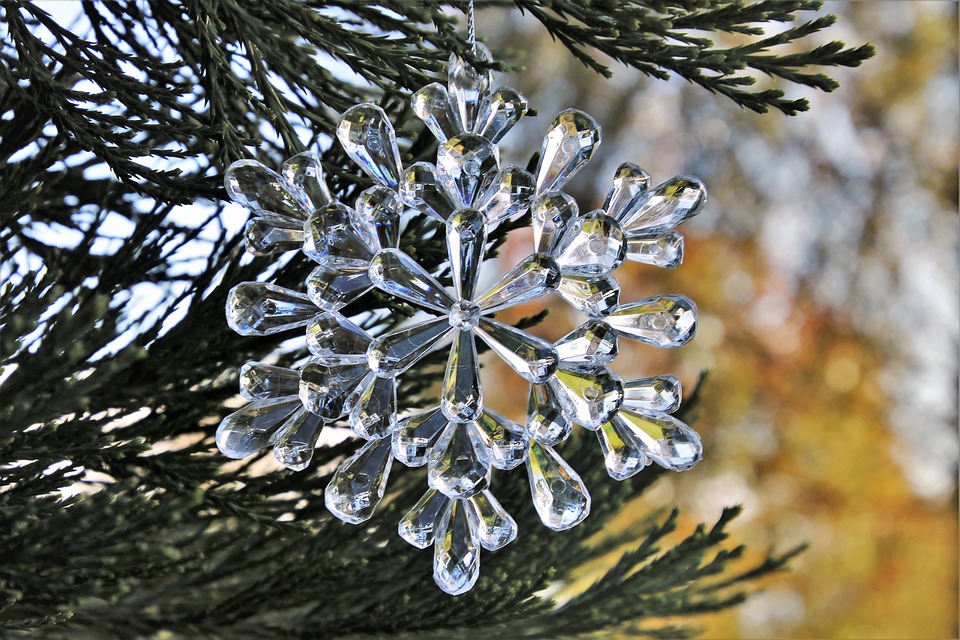 Cutting Down the Christmas Tree as a Family: Cutting down your own Christmas tree can either be a dream or a nightmare depending on the December weather. We have had both experiences and both are certainly memorable. The key is to dress in lots and lots of layers. Also, make sure your teenage daughter actually brings a coat so she doesn't have to wear Daddy's coat. Not that I would know anything about that! My daughter is always prepared for the weather. Sarcasm. Yes, that's sarcasm. Make sure to take lots of pictures and have the hot chocolate ready for when you are done. Beyond the weather, the experience is perfection for this reason. No cell phones. My kids put away their phones and walked around with Mom and Dad looking for a perfect Christmas tree. They took great pride in showing off the tree they picked out to their friends and family.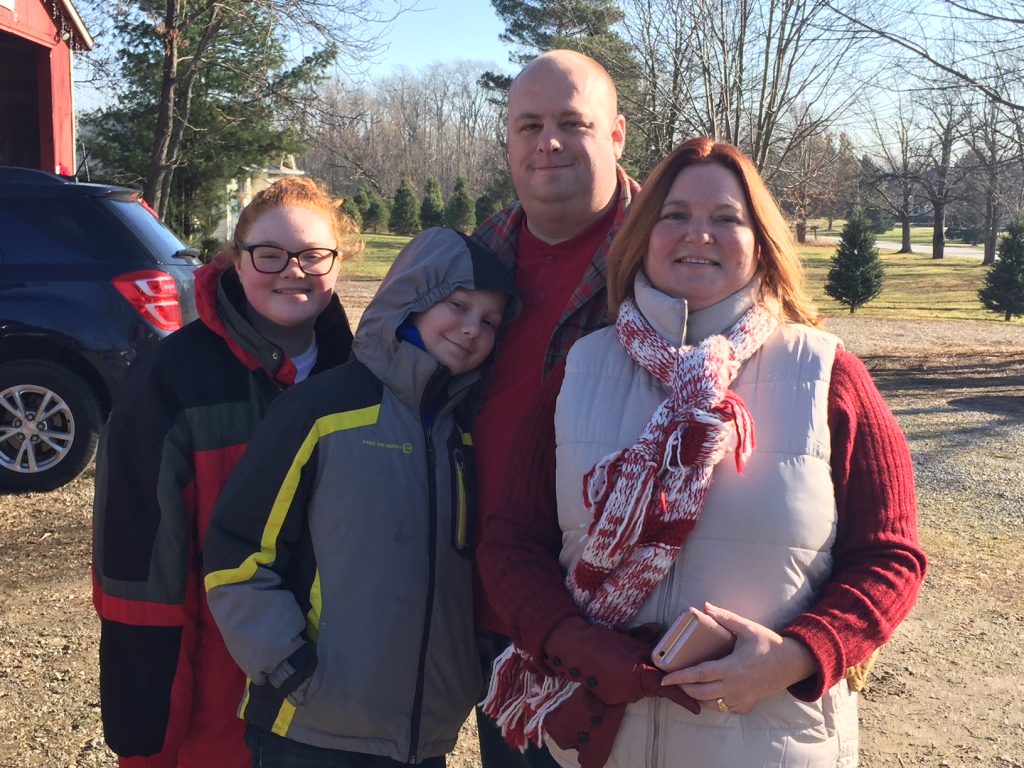 Hallmark Movie Party : Cheesy Hallmark movies are my holiday guilty pleasure. My husband and I love to watch these movies because they always have a happy ending. There is plenty of stress and ugliness in life so it sure is nice to take time out from daily life and enjoy some holiday joy. I took a look at the Hallmark website and saw that there are new movies for the season. I like to mix it up and enjoy some of my old favorites and to add in some new ones as well. I noticed there is a Hallmark movie checklist app that you can download. Now that is getting serious about watching your Hallmark movies. My husband and I usually put our kids to bed, flip on a Hallmark movie, make some hot chocolate, and get wrapping. It's a great way to make the holiday prep less tedious. I also schedule at least one evening or weekend afternoon and make my kids watch Hallmark movies with me. They are going to appreciate this tradition one day. We make lots of yummy real food snacks, grab fuzzy blankets, and snuggle together for a few hours. Bliss! This morning I heard about a podcast called Deck the Hallmark which is 3 men who watch all 37 Hallmark Christmas movies and give their opinion of each movie. Their tag line is, " Just 3 dudes…watching Hallmark. What could go wrong?" That sounds like some added fun for this year.
Use Assigned Wrapping Paper For Each Kid's Presents: When you have more than one child, it's really nice to simplify the holidays as much as possible while also keeping things fun. That's why I love this tradition. I assign each child a wrapping paper and then wrap all of their gifts in the same paper. It makes wrapping simpler for me. It also is fun to watch the kids come down the stairs Christmas morning and try to figure out which paper is their paper. Making sure that each child has their own wrapping paper is an easy way to avoid confusion on sleep-deprived Christmas mornings. My son has never opened up a present intended for his sister because I can see from across the room who the present belongs to. It's practical and it's fun. Now that's my kind of Christmas tradition!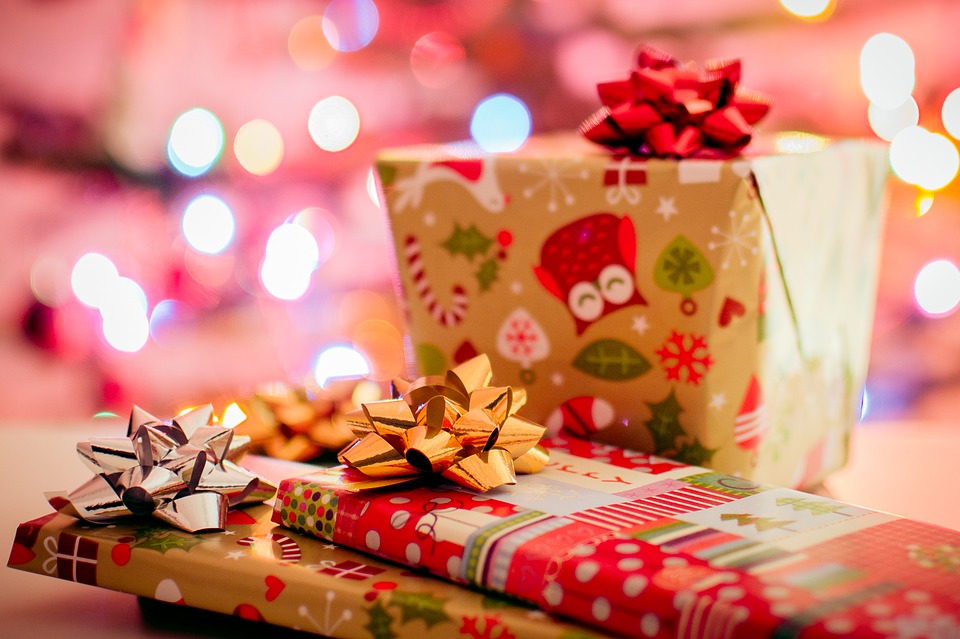 What are your favorite Christmas traditions? Let's get the conversation going and make this Christmas truly magical and memorable. Our kids are only little for a short while so let's make the most of this time. I would also love to hear what traditions you share with your extended family like grandchildren, nieces, and nephews. Can't wait to hear from you!