Are you still thinking that you are too busy to commit to a Real Food diet?  I'm not going to lie to you.  It does take time and energy to get it done.  I create a heck of a lot more dishes than I did when I was stopping at the drive-through every night.  I thank God every day that I have a husband that doesn't mind throwing dishes in the dishwasher for our family……….even when he has to do it twice a day.  I also have to admit that I'm not really that great at cooking.  I am super slow at chopping and my basic knowledge of cooking consists of my Mother's training when I was a
child, one home ec class, and countless hours of Food Network shows.  Probably like you, I worry how I can get 3 meals a day to my family while balancing everything else I have to do for family and work.
When I decided I needed to switch to Real Foods to heal my digestive system, I gave cooking a lot of thought.  I don't like to fail at anything so I set about putting systems into place to get the job done.  If you missed my first set of tips and tricks, you can find them here.  I am always coming up with new ideas to keep Juggling so keep checking back for more.  Here are a few more to get you thinking about how best to Juggle your Real Food and Real Life.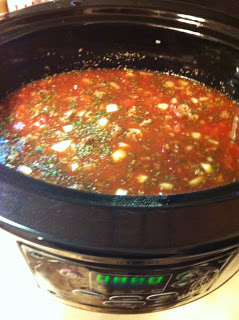 Juggling Real Food and Real Life Tip #1:  Crock Pot
Invest in a programmable crock pot.  I go to work all day and have to attend kids' activities and my own meetings at night.  There is nothing nicer than returning home when I'm already exhausted and dinner is ready for me.  It's like having a wife!  I like the programmable crock because it will cook for the hours I set and then switch to warm so the food does not overcook.  If you are looking for great crock recipes, you can check my Recipe Index where I am always adding recipes.  I also love the Crockin' Girls.  I just love their Monday videos.  Jenna and Nicole always brighten my day with their Texas accents.  I find myself saying, "Happy Crockin' Y'all" like they do.  They are working on a collection of healthier recipes so keep checking back often for new recipes.  I also like Mama and Baby Love.  Stephanie talks about recipes that are great to freeze and then throw in the crock.  Another of my favorites is Moms Who Think.  They have great slow cooker recipes that don't use canned soup.  Of course, you can substitute homemade in recipes that call for it, but this makes it even easier.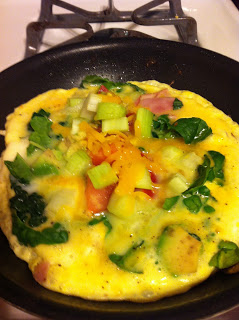 Juggling Real Food and Real Life Tip #2:  Get rid of the guilt
Your house does not need to be a 5-star restaurant.  More power to you if you can pull this off, but Real Food can is simple food.  Breakfast makes wonderful Real Food dinners and leftovers are perfect for lunches.  You can also re – purpose your leftovers.  Rice for your stir-fry can be turned into rice for your burrito.  Leftover fruit salad is easily transformed into smoothies.  I like to buy as much organic food as I can.  I can't afford to be throwing it out.  This has forced me to be creative at times and guess what……………..no complaints.  If you follow our page on Facebook, you already know that we love tacos and taco leftovers.  They make great make-your-own taco lunches for the kids and burrito bowl lunches for us adults.
 Juggling Real Food and Real Life Tip #3:  Fill their Bellies
When I'm really in a hurry, I forget about the "fancy" side dishes.  We eat meat, so a simple chicken breast and fresh cut cold veggies and fruit –  with or without dip fill their bellies.  It is more important to me that everyone eat nutritious food than how fancy those darn side dishes are.  I've also found that my family actually prefers simple sides over more complicated recipes.  Win – win.  Takes less time and they like it better.  Save the more complicated sides for when you have more time…………or Thanksgiving.
Juggling Real Food and Real Life Tip #4:  Streamline your shopping
Before I started meal planning, I was always running to the store.  Or more truthfully, I was always sending my husband to the store.  There is nothing more aggravating than being ready to cook and then realizing you are missing an ingredient.  Often that would send me over the edge and I would just give up and run to the drive-through.  Now…….that is not an option so I have to make sure my kitchen is stocked.  My base grocery list is always the same.  I have all my basic pantry, refrigerator, freezer and fresh produce.  I then add on my meats for the week and any special ingredients I need for my recipes.  I then run through the perimeter of the grocery store (that's where they keep the healthy stuff) and then dart into a couple of aisles for my last few items.  Now, I'm ready for the week and I know I have everything I need.  I can use the former running to the store time as my pocket of time to prepare my vegetables or bake something for the week.
Juggling Real Food and Real Life Tip #5:  Enlist some helpers
Who said Mom has to be the only one in the house to cook?  I am the chief planner for our house, but I often delegate tasks to my family.  Kids and husbands can be great helpers or sous chefs, as I like to call them.  My daughter has become a pretty darn good strawberry cutter and my 15-year old son is a fantastic cheese shredder.  My husband loves using kitchen "power tools" so I like to have him help with these tasks.  Give them a chance, they might surprise you with what they can do.  In addition, remember we are raising the next generation of adults.  Do you want them to know how to cook or how to order fast food?  Who knows………. you might have the next Iron Chef living in your house.
I hope some of these ideas help you to keep Juggling your Real Food and Real Life.  It's not easy, but it is so worth it.  Have you been able to implement any new Juggling ideas into your schedule this week?  Have you been surprised at how hard or easy it was?  Have you created any Juggling systems of your own?  Let me know…………I am always looking for ideas to help out my family and our readers.  Just leave me a comment below.
Don't forget you can join us on Facebook for more fun and support along the way.  You can also follow us on Twitter @Jugglngrealfood if you are interested in learning more about the Real Food Movement.  You can also follow our boards on Pinterest.  If at any time, you want to join in on these challenges, you can do so by leaving me a comment below indicating your interest.