Breakfast…….the most important meal of the day.  I know lots of people who don't eat breakfast, but I just don't know how they do it.  I need my real food meals to start right away.  My brain just doesn't seem to get going until I have had some real food to eat.  I don't usually feel like eating very much first thing in the morning, but I certainly can't skip a meal.  Skipping breakfast leaves me unfocused and cranky.  The same is true for my kids.  Unfocused and cranky is no way to send your kids off to school.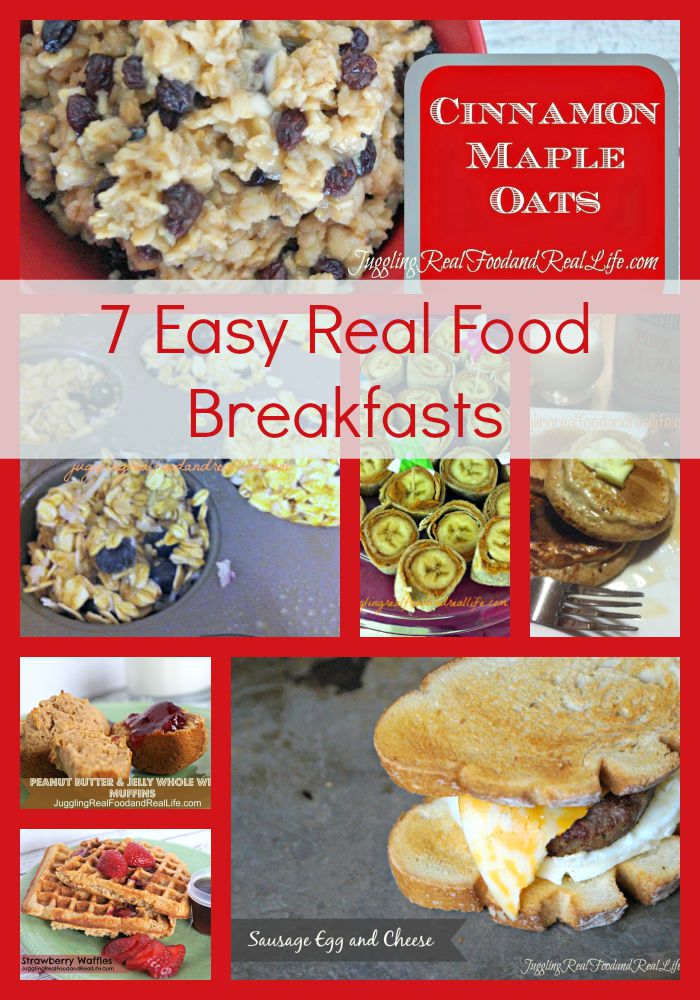 When working on my meal plan for breakfast, I like to plan for some days to be sweet and some days to be savory.   I think it keeps things interesting.  Variety is the spice of life!  Grab your free printable meal plan by clicking on the link.
How do I get these real food breakfasts to the table, when everyone is in a hurry to get out the door in the morning?
I'd like to say that I get up before the rest of my family and start cooking.  That would be nice, but I like my sleep.  I run non-stop all day at work and then all night with the housework and kids' activities.  I need to sleep a little.  And confession………my hair and makeup take way longer to do than I would like.   Instead of getting up hours before everyone else, I like to freeze muffins, waffles, and pancakes.  Muffins can thaw overnight or defrost in the microwave and the waffles and pancakes can be heated in the toaster.  Oatmeal can cook while I'm in the shower or made the night before and reheated.  Some of these can even be eaten on the way to the bus stop or in the car on the way to work.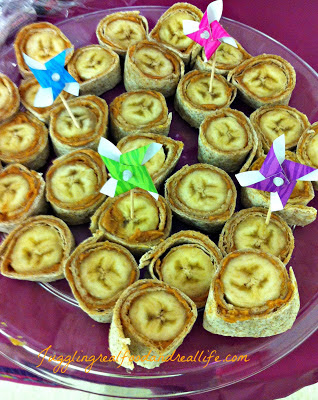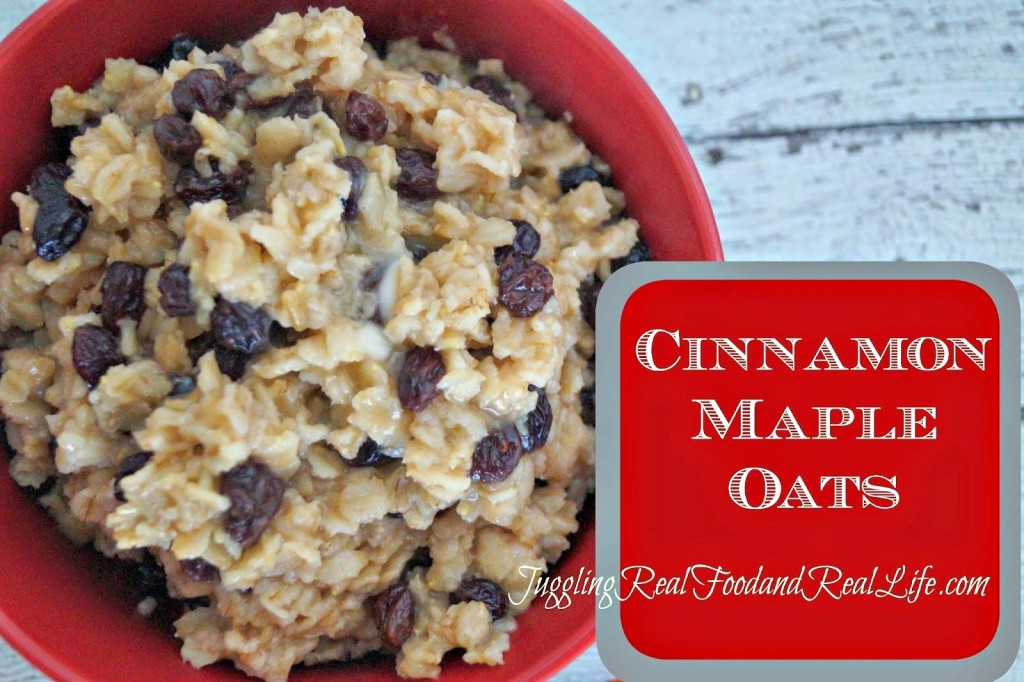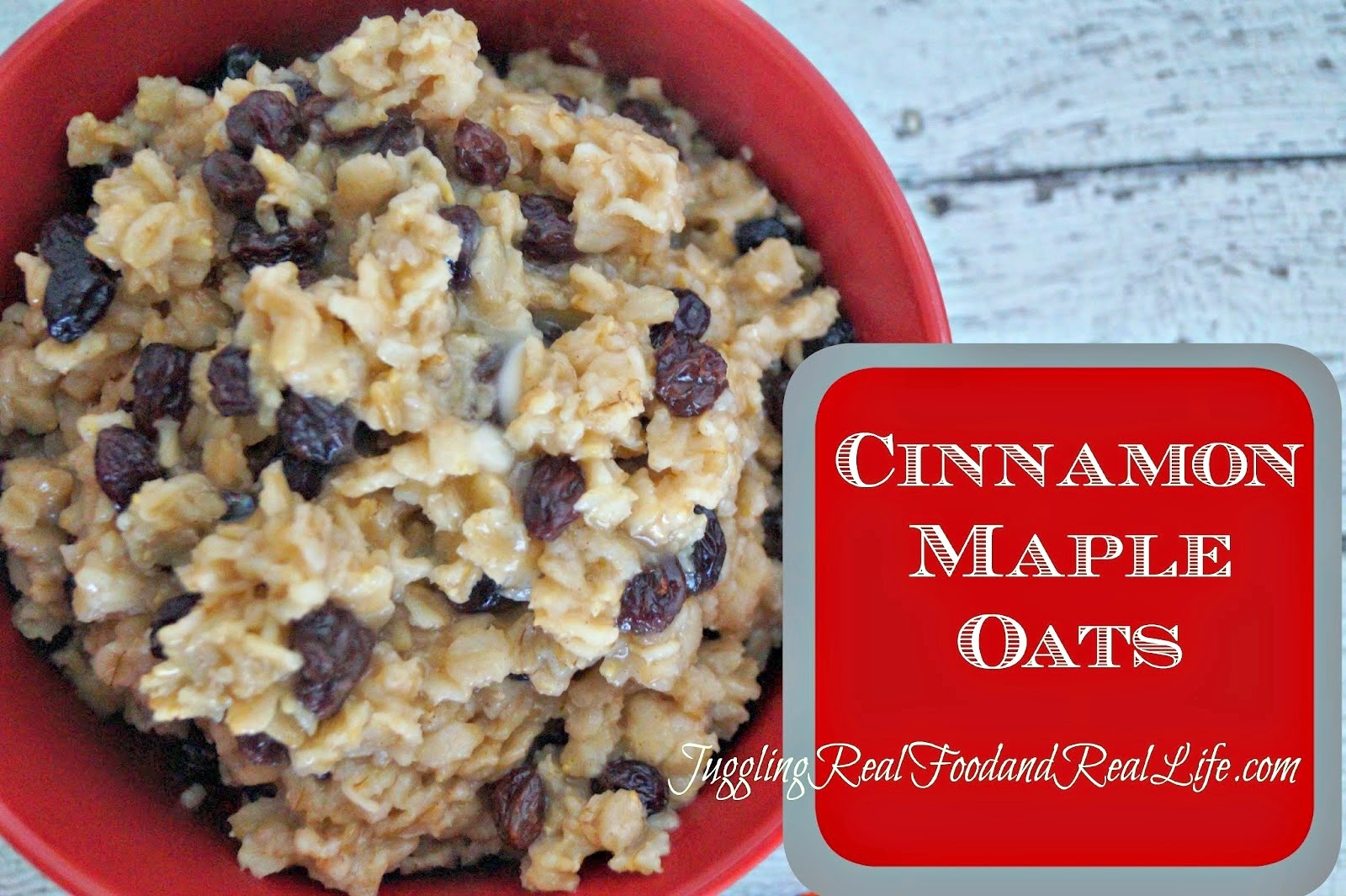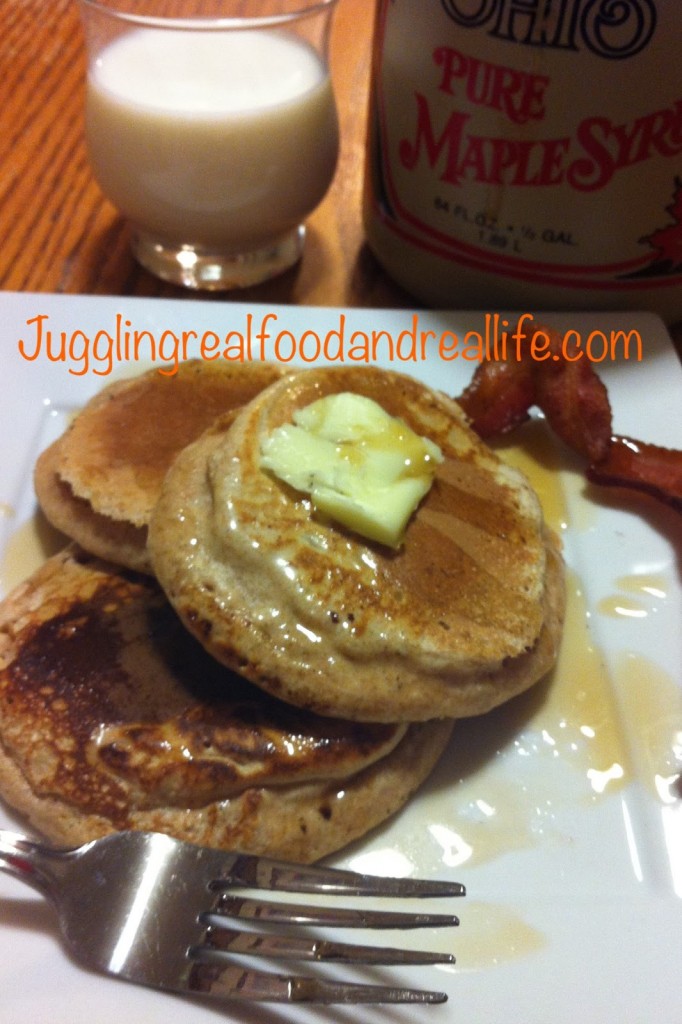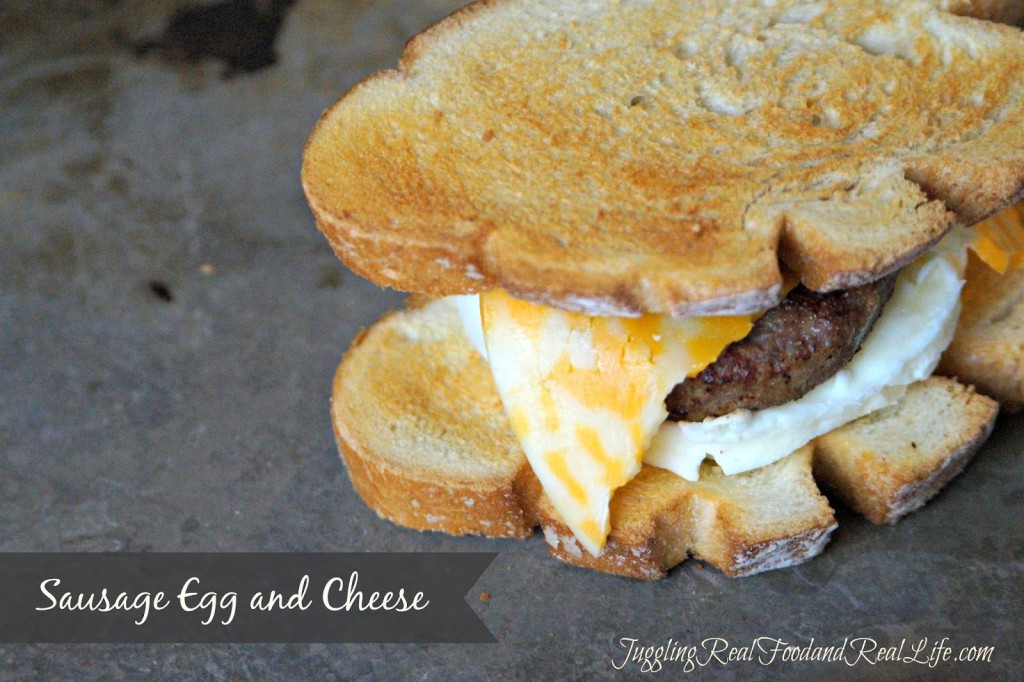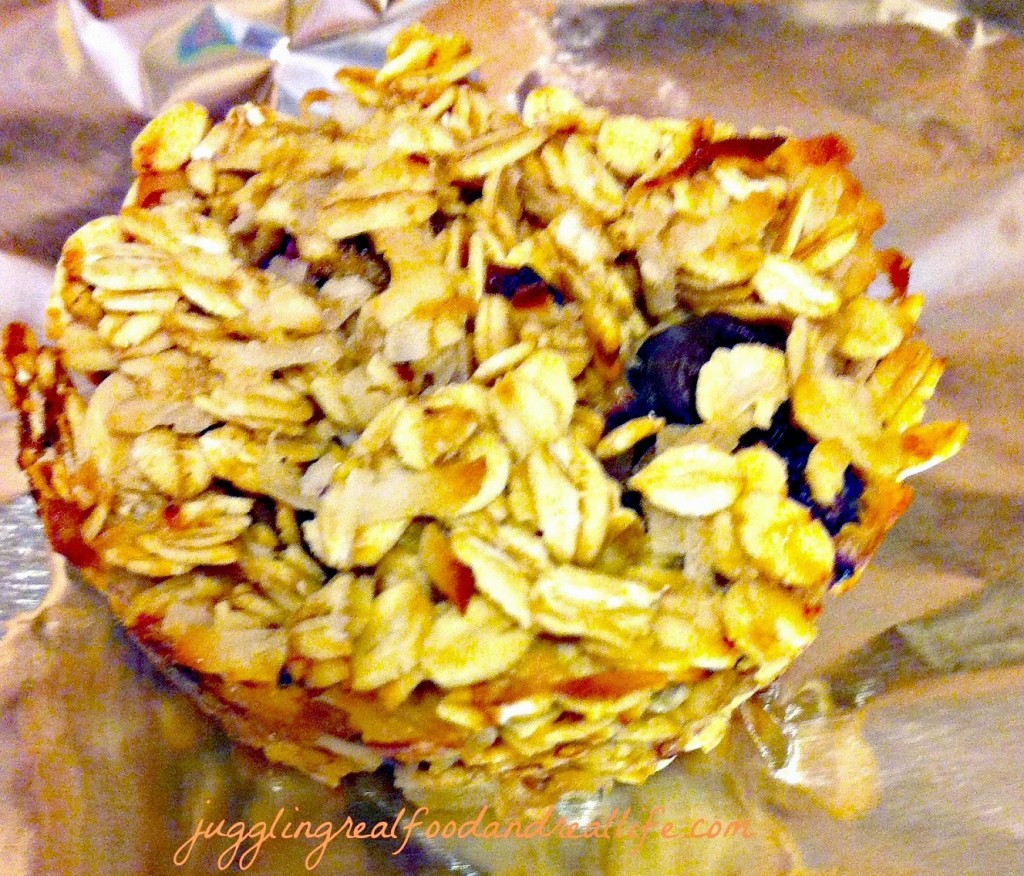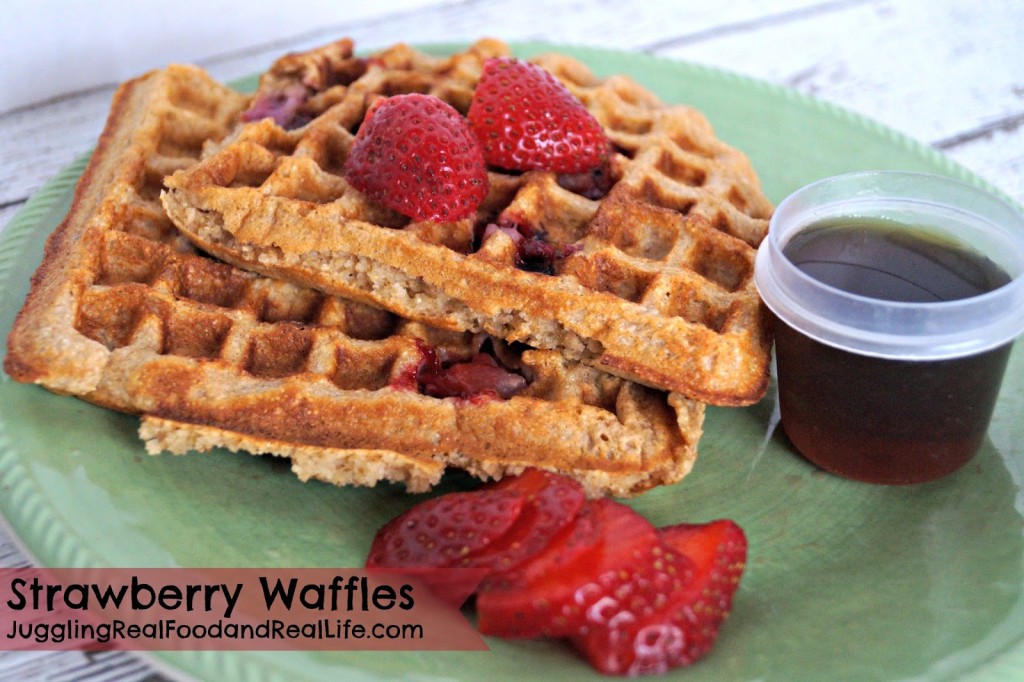 I hope you enjoy these fast and easy real food recipes as much as my family does.  With just a little practice, you will be Juggling Real Food and Real Life like a pro!
If you are looking for help in making the transition to eating more real food, you should check out the Real Food Experience Challenge posts. You can get started at the beginning or jump around the challenges. You can find a complete round-up of the program here. Each week's challenge is full of terrific advice to help you transition from fast and processed food to a real food diet. Changes that will help you to live a healthy lifestyle and have the energy to keep up with your busy schedule. I would also love for you to join me on social media. You can find me on Facebook, Twitter, and Instagram on a regular basis. Leave me a comment and let me know you are there. I love to visit with my readers.