It's that time of year again.  Back-to-school is a crazy time full of nerves and excitement………and then there is whatever the heck the kids are feeling too.  Studies show positive links between nutrition and brain development, cognitive function, and behavior.  A good breakfast before school is a must for the kiddos.  The last thing you want right now is some fussy breakfast recipe.  You want recipes that are easy to make, only takes a few minutes to prepare, and are totally delicious.  I'm sharing three of our favorites.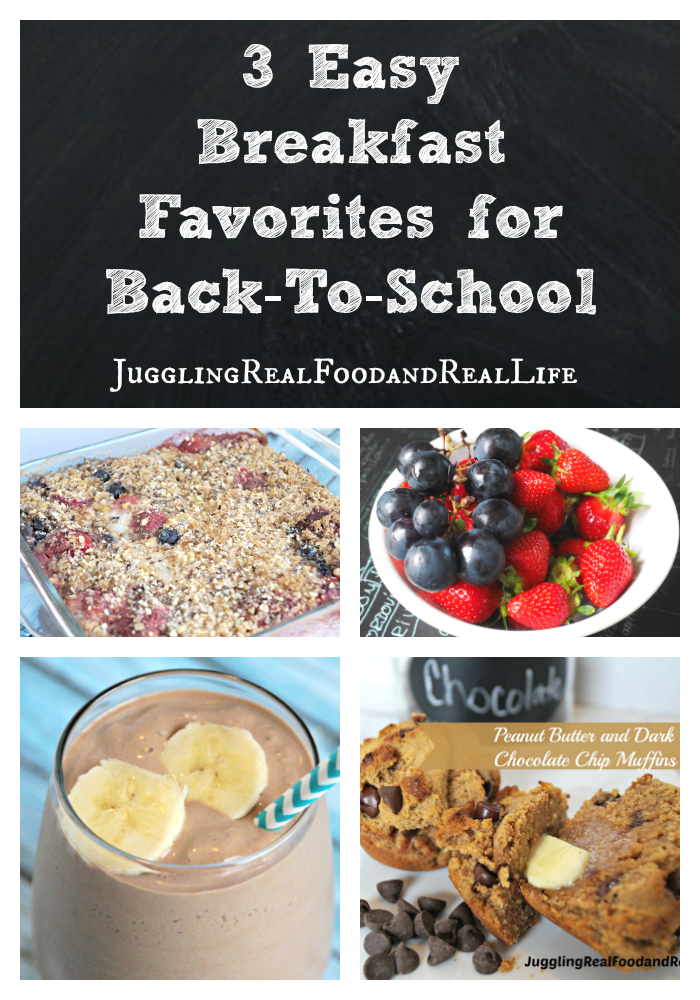 [bctt tweet="3 favorite back-to-school breakfast recipes that are sure to please." username="jugglngrealfood"]
3 Breakfast Favorites
Chunky Monkey Smoothie:  Toss a few ingredients in the blender and give it a whirl.  The peanut butter in this smoothie adds some nice protein and makes it extra filling.  No rumbling tummies before lunch!  You can check out the Chunky Monkey smoothie recipe here.  It's also great when you are running late.  Just throw it into a drink container with a straw and you are good to go.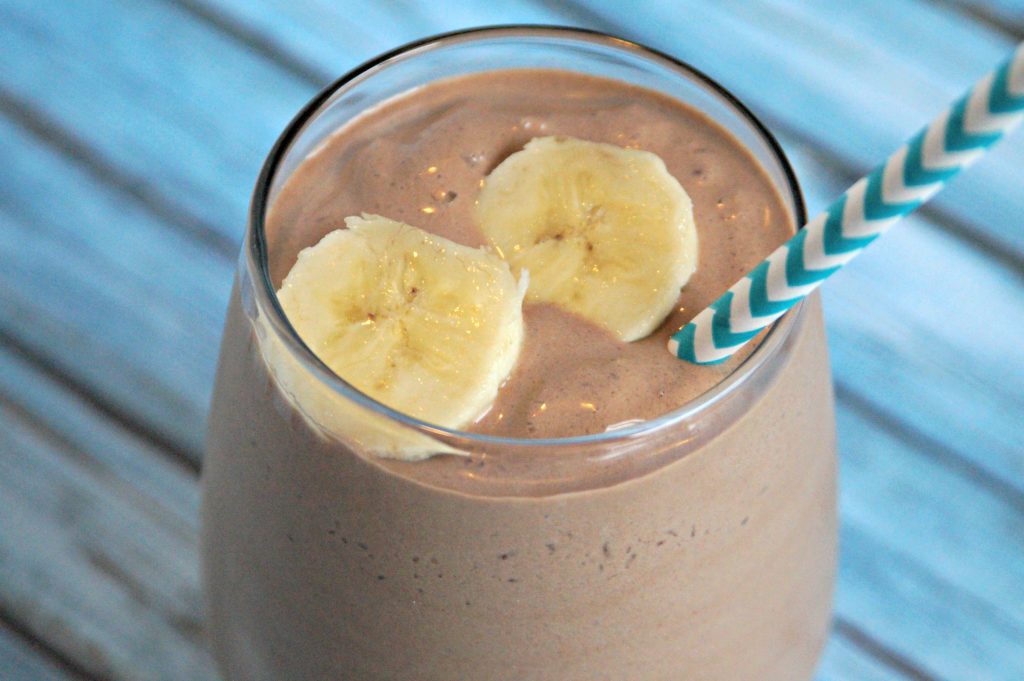 Peanut Butter Dark Chocolate Muffins and Fruit (Fresh or Frozen):  Whole grains, peanut butter for protein, and chocolate for a little sweetness.  Dark chocolate is healthy you know!  We love to make a big batch of these muffins and have them ready for quick breakfasts.  They freeze nicely so you can pull a few out at a time whenever you are in the mood for this tasty treat.  Add a nice bowl of your favorite fruit and you have a breakfast that is sure to please.  Check out the Peanut Butter Dark Chocolate Muffins here.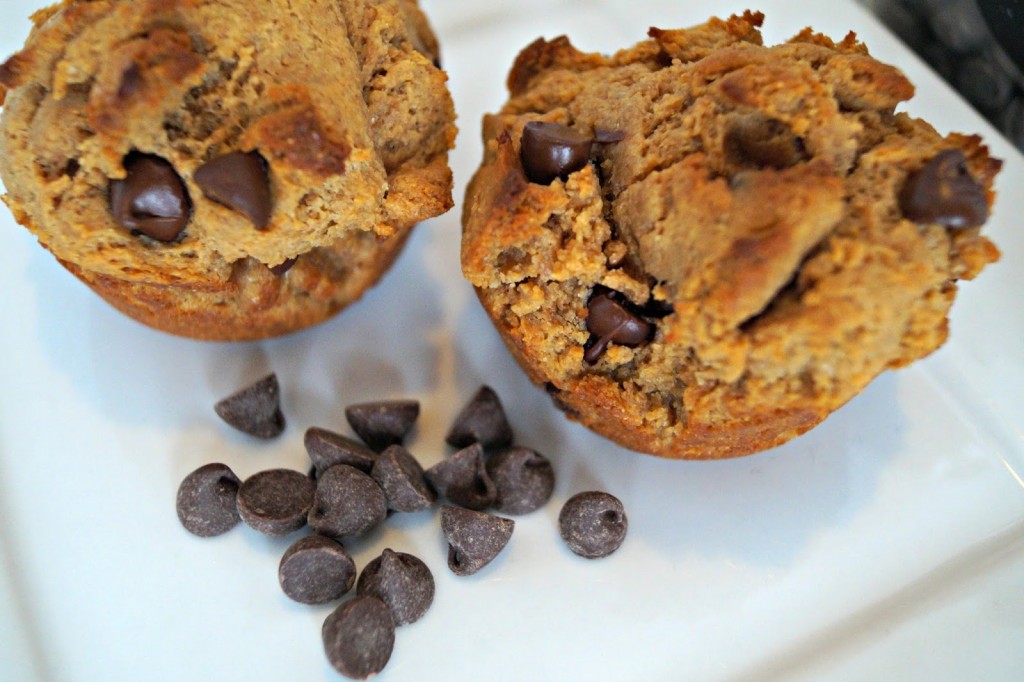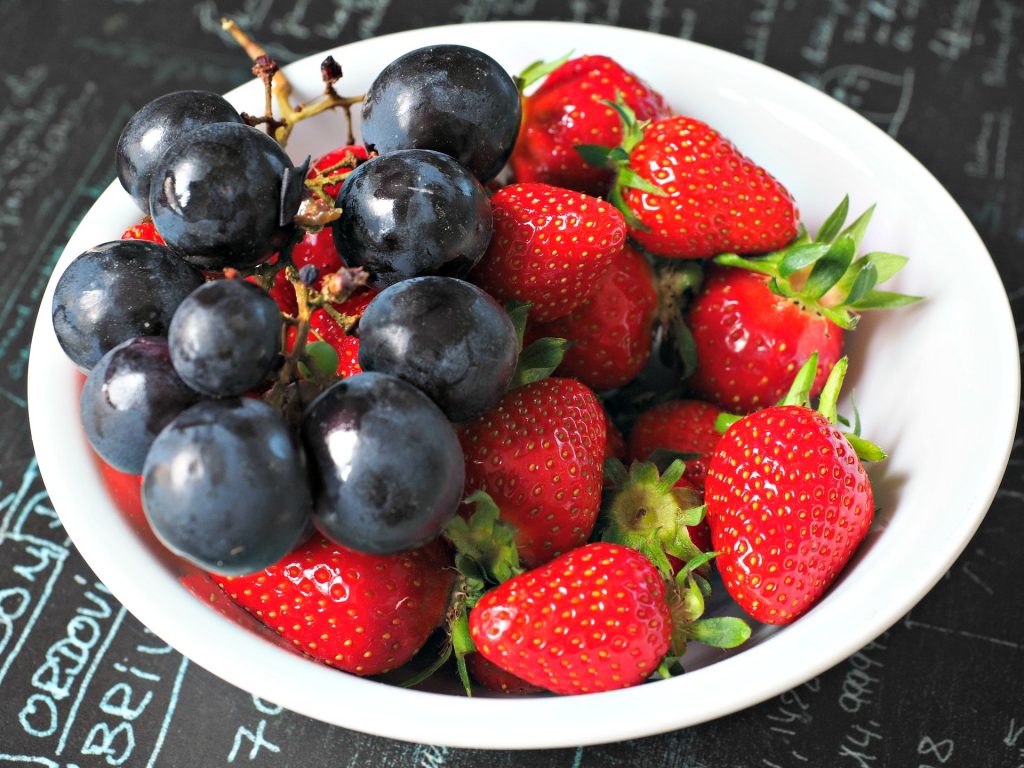 Kitchen Sink Baked Oatmeal:  This is another recipe that you can make one time and eat for several days.  It tastes fantastic whether it is hot or cold.  I think it is even better the next day.  You can find the recipe for Kitchen Sink Baked Oatmeal here.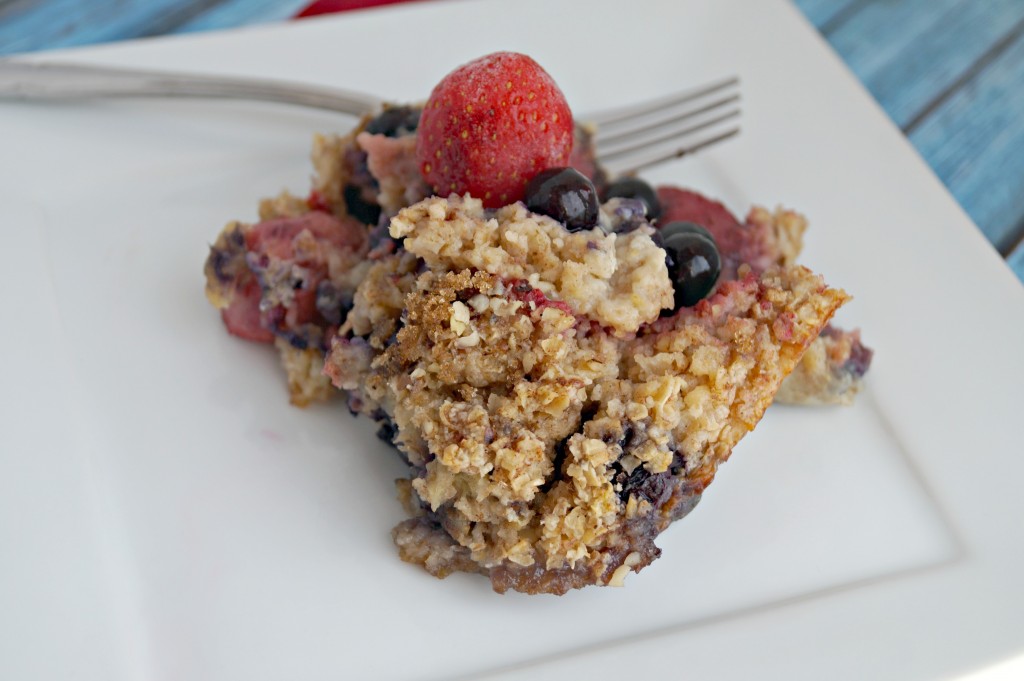 For more great breakfast recipes, check out my recipe index.  I add new recipes all of the time.  I have the kids taste-test each one so you know that they are kid-friendly and approved by this real-food mom.
What is your favorite quick breakfast?