Thanks to my Affiliate Partnership with Thrive Market I am able to bring you this special offer today.
Whether you add a spoonful to your tea, drizzle some over oatmeal, or use it as a sugar substitute, honey is an indispensably sweet staple in most kitchens. But, if you're used to buying honey that comes in the cute plastic bear bottle, you're not getting the best quality honey.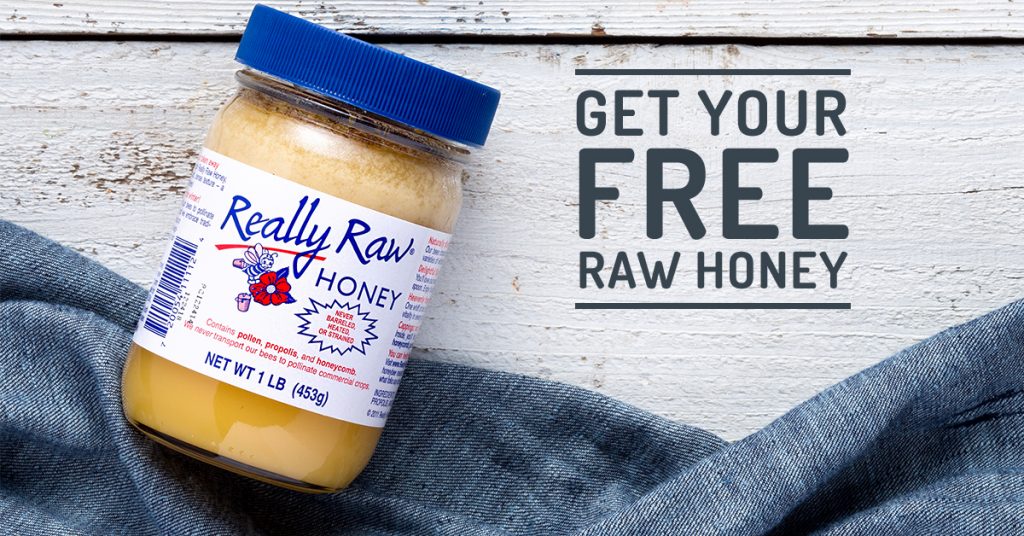 [bctt tweet="Find out how you can get your free Really Raw Honey from Thrive Market #ad" username="jugglngrealfood"]
If you've never tasted Really Raw honey, you don't know how honey is meant to taste. This unstrained, raw honey is the good stuff: Full of honeycomb, propolis, and pollen, every spoonful of Really Raw honey contains natural goodness. Plus, it delivers plenty of sweetness without the immediate blood sugar spike from refined sugar, making it a healthier choice for satisfying a sweet tooth.  
The flavor of this honey is worlds above the over-processed mainstream brands you'll find on many grocery store shelves—and the accompanying nutritional benefits are even better. Really Raw honey is not only organic and Paleo-friendly, but since it's never processed or heated, it retains all kinds of health benefits. Raw honey can help alleviate seasonal allergies, boost the immune system, and even soothe a sore throat. Not to mention, slathering a bit of this honey on cuts and scrapes can help heal the skin. 
An added bonus: Really Raw sources all of its honey from local beekeeping operations, and every jar is packaged by hand. That means every jar tastes just like the seasonal honey you'll find at your local farmers market.
Ready to try a spoonful for yourself? Well, you're in luck, because for a limited time, Thrive Market is offering all new customers a free jar of Really Raw honey. And existing customers can get in on the fun, too—they'll score a free jar with their next purchase over $50! Just click over to Thrive Market for all of the details.

You know I am a big fan of reducing overall sugar in your diet.  However, we all want a little sweet sometimes.  Honey is a natural product and you can feel good about including it in your real food diet…………in moderation of course. 
How do you use your honey?  Have you used Thrive Market?  Leave me a comment and let's get the conversation going.
You might also be interested in these honey articles: