This post may contain affiliate links. Purchasing through them help support this website.
Summer is here and that means lots of kids are headed off to the fun and exciting world of day camp.  For your kids that means lots of fun in the sun. For us parents it means packing lunches again.  Here are 8 tips to help you pack lunches that will survive the long, hot days and provide plenty of nutrition for your active kids.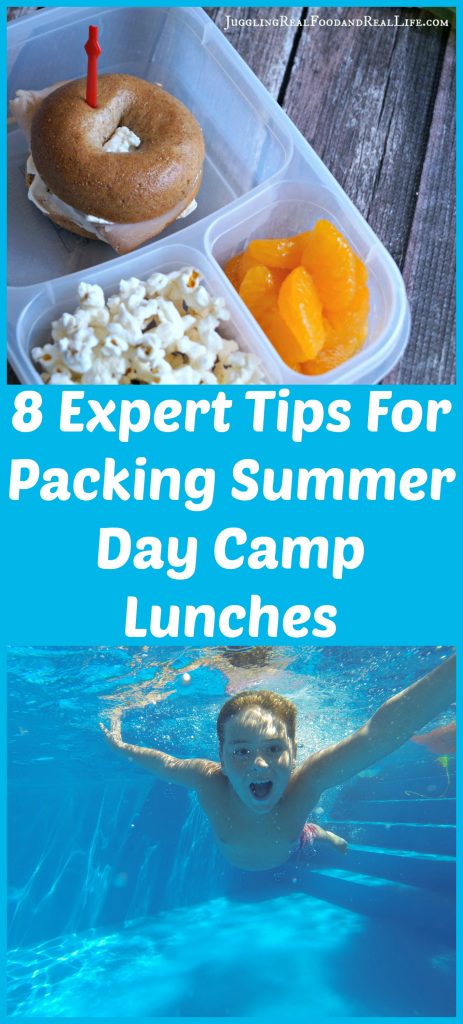 [bctt tweet="Pack lunches your kid will love with these 8 Expert Tips For Packing Summer Day Camp Lunches" username="jugglngrealfood"]
Tips For Packing Summer Day Camp Lunches
1.  Choose the right lunch box.  Choose a well-insulated and durable lunch box.  Avoid paper bags unless absolutely required.  Lunches are going to take a beating at camp as get tossed around in your child's backpack with wet towels and bathing suits.  The heat of the sun is no good for lunches nor is the tossing around your child's lunch will have to endure.  Who wants to eat a warm smashed sandwich?  Not me…………and not our kids!  Rather than baggies think about using a divided container.  I love these containers from Ziploc.  They hold their shape under constant abuse and items don't leak from one section to the other.  No more yogurt covered sandwiches!  The Pack-It lunchboxes are our favorite because the whole thing goes into the freezer and it stays cool for hours.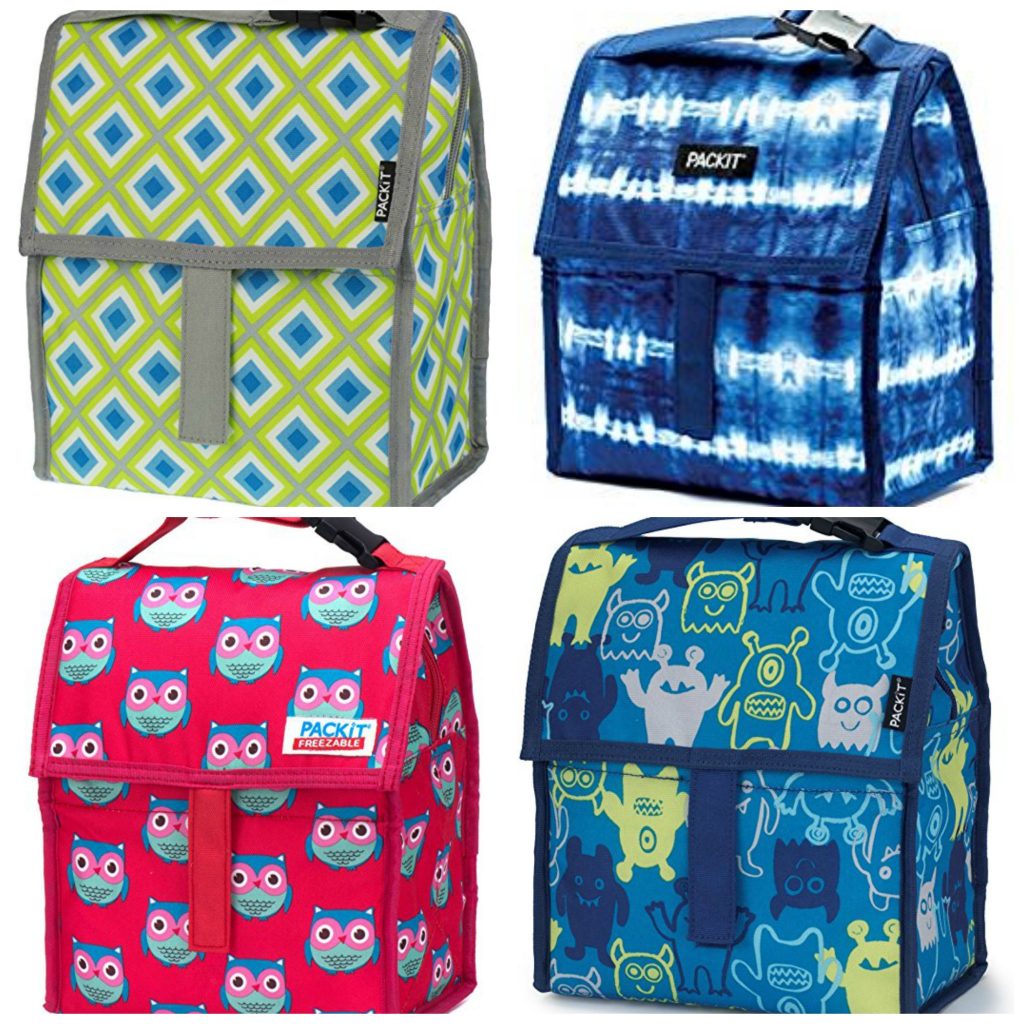 2.  Keep it cool.  If you don't have a Pack-It lunch box make sure you use plenty of ice packs to keep your lunch cool.  I like these and these.  Use more than one so that your lunch box stays nice and cool even on the hottest of days.  Harmful bacteria multiply rapidly when food temperatures are increased and that bacteria can make the kiddos sick. We definitely don't want our kids to suffer from upset tummies, so perishable food needs to be packed in thermal lunch bags
and kept cold with lots and lots of ice packs
.
3. Avoid messy and melty.  Avoid melty items like chocolate which includes snacks like chocolate chip granola bars and some trail mixes. Make sure to open up and cut up as many things as you can.  Finger foods are easier to eat when eating on the ground. Children are more likely to eat their lunch when they don't struggle to open things up.  The goal is to give them plenty of nutrition to make it through their busy days and that is more likely to happen when things are as easy as possible to eat.  Peel the orange for them or cut into quarters.  Toss a few pretzels into a divided container rather sending a bag to open.  Open up the granola bar and place in a divided container. 
4.  Make it healthy.  For a well-balanced meal aim to include:
whole grains (whole grain bread or crackers, whole wheat pasta, popcorn, oats)

protein (lean meat, nuts, nut butter, hard-boiled eggs,  yogurt, beans, hummus)

fruit (berries, grapes, an apple, peach, melon)

vegetable (carrot sticks, sliced cucumbers, sliced peppers, sugar snap peas)
5.  Up the portions and add extra snacks.  Your kid will burn lots more energy running, swimming and playing all day compared to sitting at a desk at school. Consider packing larger portions than you would for a regular school lunch.  Make sure to pack plenty of extra snacks for during the day as well.  Keep the snacks healthy and try to avoid empty calories that won't fuel them for their busy days.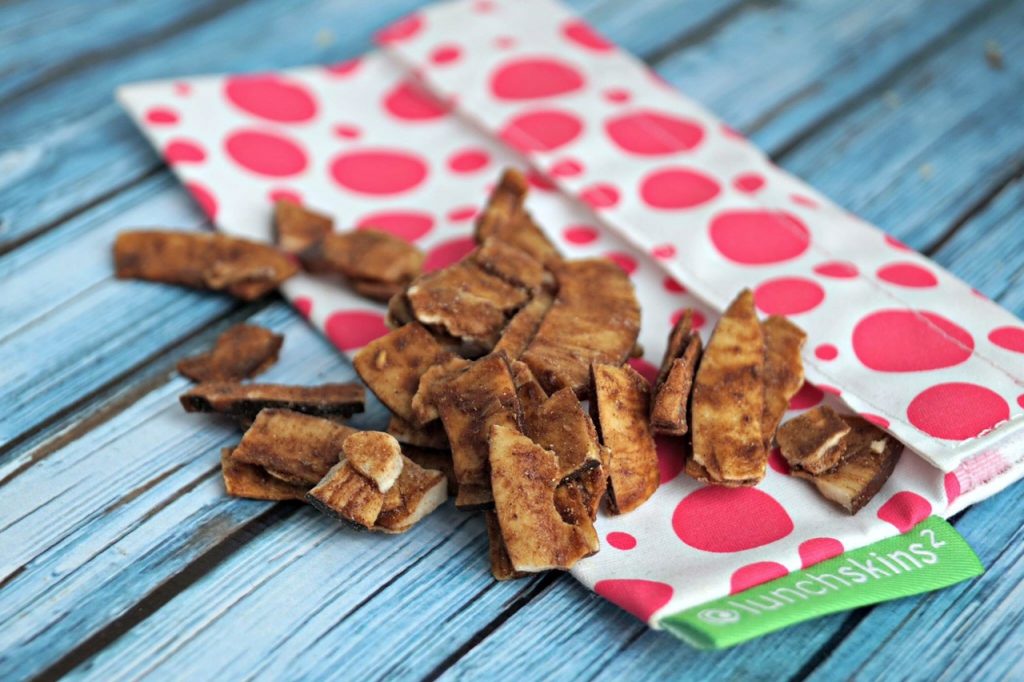 6.  Pack lots of water.  Kids spend a lot of time out in the heat when they are at summer camp.  Make sure they stay hydrated with plenty of water.  Water is the healthiest way to keep kids hydrated. I like to send the kiddos to camp with two water bottles (sized to fit their age)  loaded with lots of ice cubes to keep them cold.  Unlike the school year, I will also include a small organic juice box in the lunch box.  The extra flavor assures that my little ones will suck it down. Since they are burning extra calories with all of their activity, I don't feel bad about the added sugar.  We still avoid drinks with artificial colors.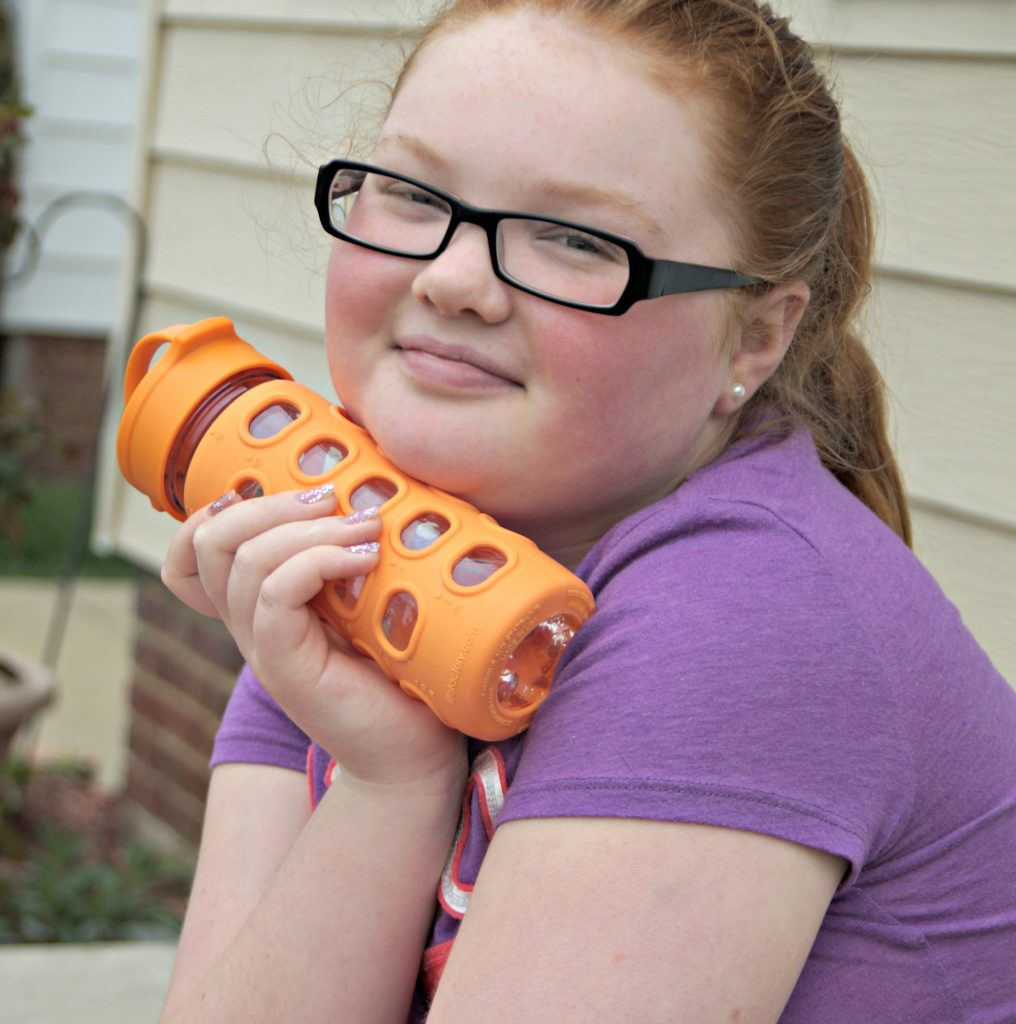 7.  Don't forget a napkin.  We like reusable napkins.  They can be used over and over again which saves me the headache of shopping for them and reduces waste. 
8.  Read and follow the rules.  Know your camp's rules and make sure you respect those rules.  The rules are in place to keep all of the children safe and healthy while they are at camp.  Some allergies can be life-threatening.  Following the rules is that serious.  It's no fun and quite embarrassing for kids to have items from their lunch boxes confiscated when a parent breaks a food rule.
Summer day camp is one of the best parts of summer for a lot of kids.  Help them to enjoy their day with the fuel and hydration they need to keep them energized all day long with these tips.
Do you have any tips on packing summer day camp lunches?  I would love to hear them!  Leave me a comment and let's get the conversation going.
Bonus Tip:  Label Everything!  The first day of camp, we lost half of our lunch supplies because they were not labeled.  We want to teach our little ones to be responsible for their belongings, but that can be quite difficult in the chaos that is summer camp.  Help them out by labeling their bags and containers.