This post may contain affiliate links. Purchasing through them help support this website.
Finding a useful, but interesting high school graduation present can be tough………especially for boys.  I think girls are so easy to buy gifts for.  Most girls love jewelry, bags, and décor for their future dorm room. The boys are a bit tougher when it comes to gift-giving.  I've talked with my friends and together we have come up with the following list of favorite high school graduation gift ideas for boys.  Click on any item in green for more information.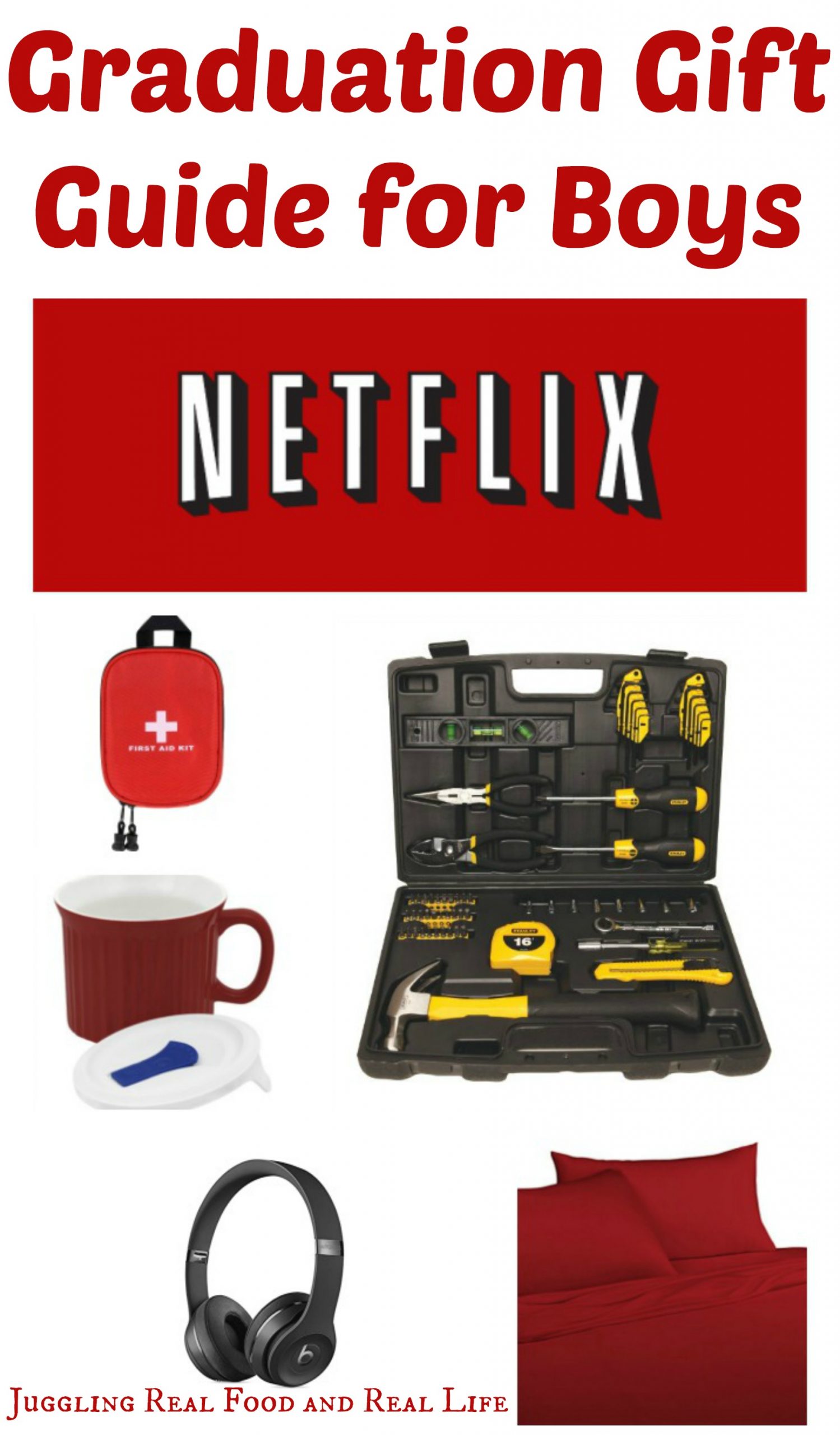 High School Graduation Gift Guide For The Special Guys In Your Life
1.  Netflix, Hulu, Spotify:  Graduates love TV and music.  Purchase a streaming account for them to enjoy in their free time.
2.  First Aid Kit:  Your graduate will no longer be able to run to the family medicine cabinet.  A first aid kit is essential. Make sure you add in basic headache and cold medicines as well.
3.  Headphones:  Your graduate will likely be sharing space.  Headphones are a great way for your graduate to get away from everything and relax. 
4.  Tool Kit:  My son made more friends by having a basic toolkit at college than any other planned social event.  I remember the day we moved him to college and were preparing to leave.  I was so nervous to leave him alone.  Then, the boy across the hall came over and asked if anyone had a screwdriver.  That was it……..he was off and making his first friend at college as they worked to assemble a small piece of furniture together.
5.  XL Sheets:  Double check with your graduate's dorm requirements, but extra long sheets are the norm.  My boys love the jersey knit sheets.  They are really stretchy and easy to put on a bed.  They are also super soft like their favorite t-shirts. 
6.  XL Mattress Topper:  Dorm room beds are not known for being the most comfortable beds around.  Add an extra layer of comfort with a nice mattress topper. 
7.  Jumbo Mug:  Jumbo mugs are so useful!  Your graduate can use the mug for coffee, soup, instant hot chocolate, instant oats.  Make the gift extra special by including packets of their favorites.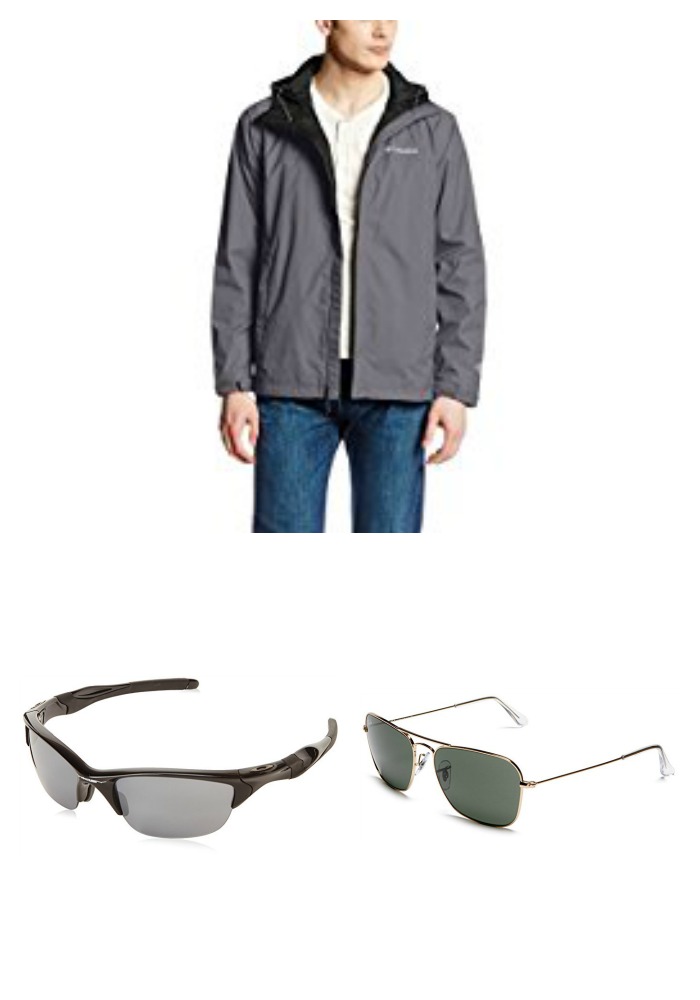 When your son decides he want to go to college, it's important that he is prepared for the weather.  The professor doesn't care that it's raining out.  Make sure your special grauduate is prepared for the hike to class rain or shine. 
8. Raincoat: My sons tell me that a raincoat is probably the best gift you can give a college graduate if you live in an area where it rains often.  Umbrellas are a hassle when it's windy so a raincoat is the best solution.   
9. Sunglasses:  Add some fun and style to your favorite graduate's look with sunglasses.  My sons tell me that me that Oakleys and Ray-Bans are the desired brands these days.  Go with the Oakleys if you want a more sporty look.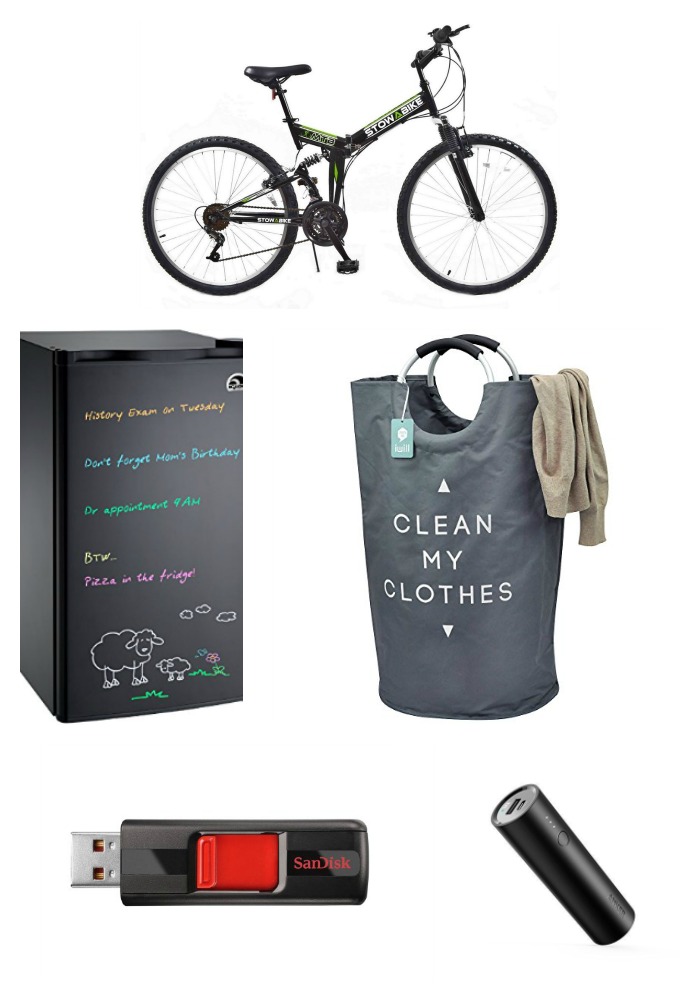 10.  Dorm refrigerator:  We all know that dorm refrigerators are essential for college living.  Look for something extra special like this one that you can write notes on with erasable markers.  Add a little fun and added communication to that dorm room.  Add bottled water so their fridge is already stocked. 
11.  Memory Sticks or Flash Drives (Yes, it's the same thing):  Yes, hopefully your favorite graduate will be doing school work and memory sticks will help them stay organized with all of their class projects. 
12.  Laundry hamper or bag:  Expect it to come home overflowing with laundry.  Looks for a durable hamper or bag.  Pack it with laundry pods, dryer balls, hangers, and other laundry essentials. 
13.  External Battery Charger:  Students are constantly on their phone.  They are communicating plans with friends, listening to music on the walk across campus, and checking their grades.  It can all be done on those mini-computers they carry in their pocket that we call phones.  An external battery charger is a must for long days. 
14.  Bike:  Campuses are quite large and professors are not always interested in the length students have to travel to get to class.  I remember as a college freshman having to run from the front of campus to the back of campus in 10 minutes.  Not easily done!  If your student has an especially tough class schedule, consider purchasing a bike as a gift.  This bike even folds up for easier storage.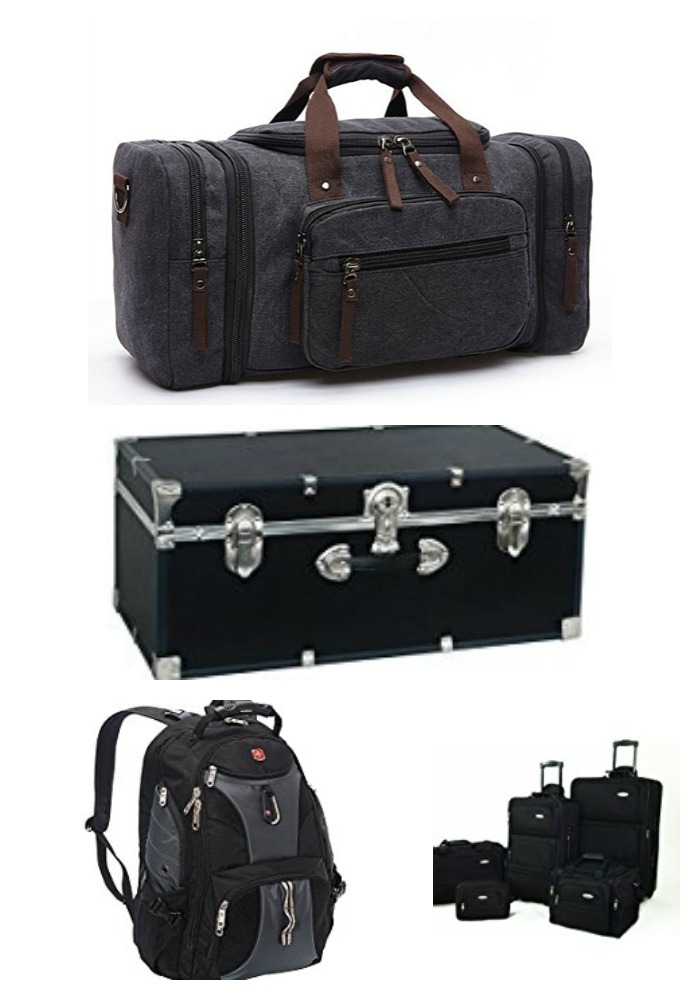 15. Laptop Back pack:  Laptops can be used and abused if they are not protected.  A laptop backpack protects the laptop and has added storage for books, notes, and pens. 
16.  Luggage:  Graduating from high school opens up a whole world of opportunities for your favorite graduate.  Often that includes travel.  Whether traveling by car or plane, a good set up luggage is a great gift.   
17.  Weekender Duffle Bag:  Make sure your favorite graduate has a nice bag to come home for the weekends.  You want to make it easy for them to come home for the weekend if they get homesick or have a short break from classes. 
18.  Footlocker:  This is another one of my boys' favorites.  They each took their footlocker to school packed with all of their essentials.  It was fantastic for moving day, provided extra storage for the dorm room, and even functions nicely as a dorm coffee table.  Want to add more?  Pack in towels and washcloths. 
19.  Time spent together:  Purchase an experience.  Concert tickets, amusement park tickets, day out for golf………..your loved one craves time with you.  Make it a summer to remember!
20.  Amazon Prime Membership:  It's free for students!  That way they can purchase anything they may have forgotten.
21. Cash:  Buys anything your graduate needs.  School supplies, down payment for a car, pizza………..  Cash is the gift that never gets returned. 
I hope you find this graduation gift guide helpful.  Make sure you check out my other gift guides as well.  If you have a favorite graduation gift that we have not listed, let me know.  I would love to share your ideas with our readers.  Let's get the conversation going.  Graduation is an exciting and emotional time for both the student and their family.  Enjoy this special time.  Hug your favorite graduate a little tighter and know that they will be just fine.