Tis the season to be Jolly! It's also the season to eat drink and be merry! I walk a fine line between loving to party with friends and family and not having any time to do anything since I work all day outside of the home. It's no fun when hosting a party becomes a burden. Over the years, I have discovered some strategies to help keep the fun in the party and leave the stress far behind. My biggest piece of advice is don't stress over the food. Keep it simple. Appetizers or finger foods allow people to eat a bit here and there and have plenty of time for conversation and gift-exchanging. There are plenty of swoon-worthy recipes on Pinterest that we all wall want to try, but keep it to one or two new recipes at the most. New recipes with unfamiliar ingredients and techniques can really ramp up the stress level in the house. Keep your focus on your guests with these simple appetizers.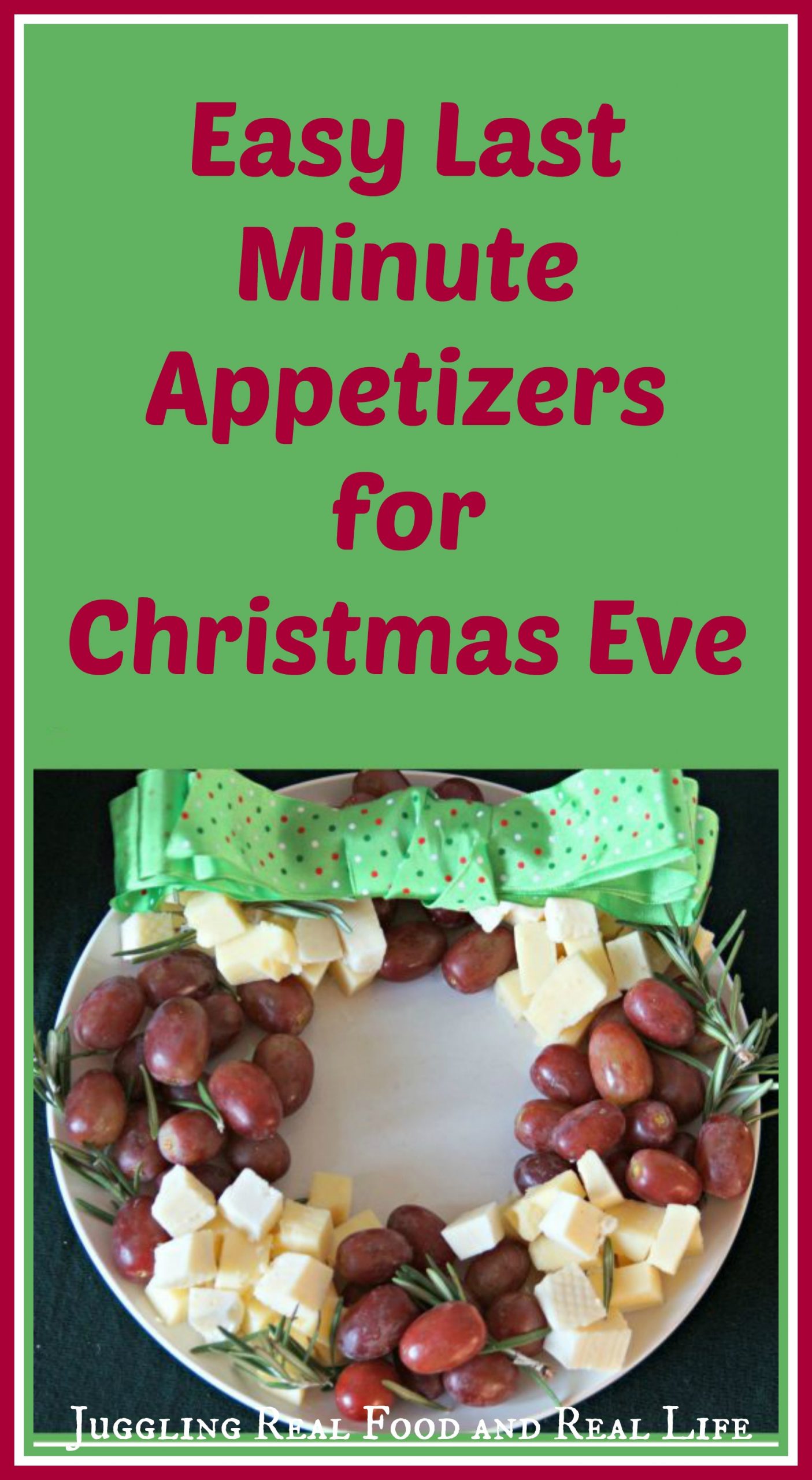 When you choose good, quality ingredients everything tastes delicious. Real cheeses, quality seafood, fresh fruit, and brightly colored vegetables turn simple recipes into party-pleasing dishes. Stocking up on real food makes parties so much easier. My parties always include children so you will see a mix of food in my suggestions that will be pleasing for both adults and children. Everyone should have something they like to eat when they come to my party!
Simple Real Food Appetizers for Christmas Eve
Hummus – I love hummus served with pita chips or cut up pita bread and veggies. My two favorite hummus recipes are the garlic lemon (traditional hummus) and horseradish hummus. The horseradish hummus has a bit of spice to it, but is not overpowering. So good!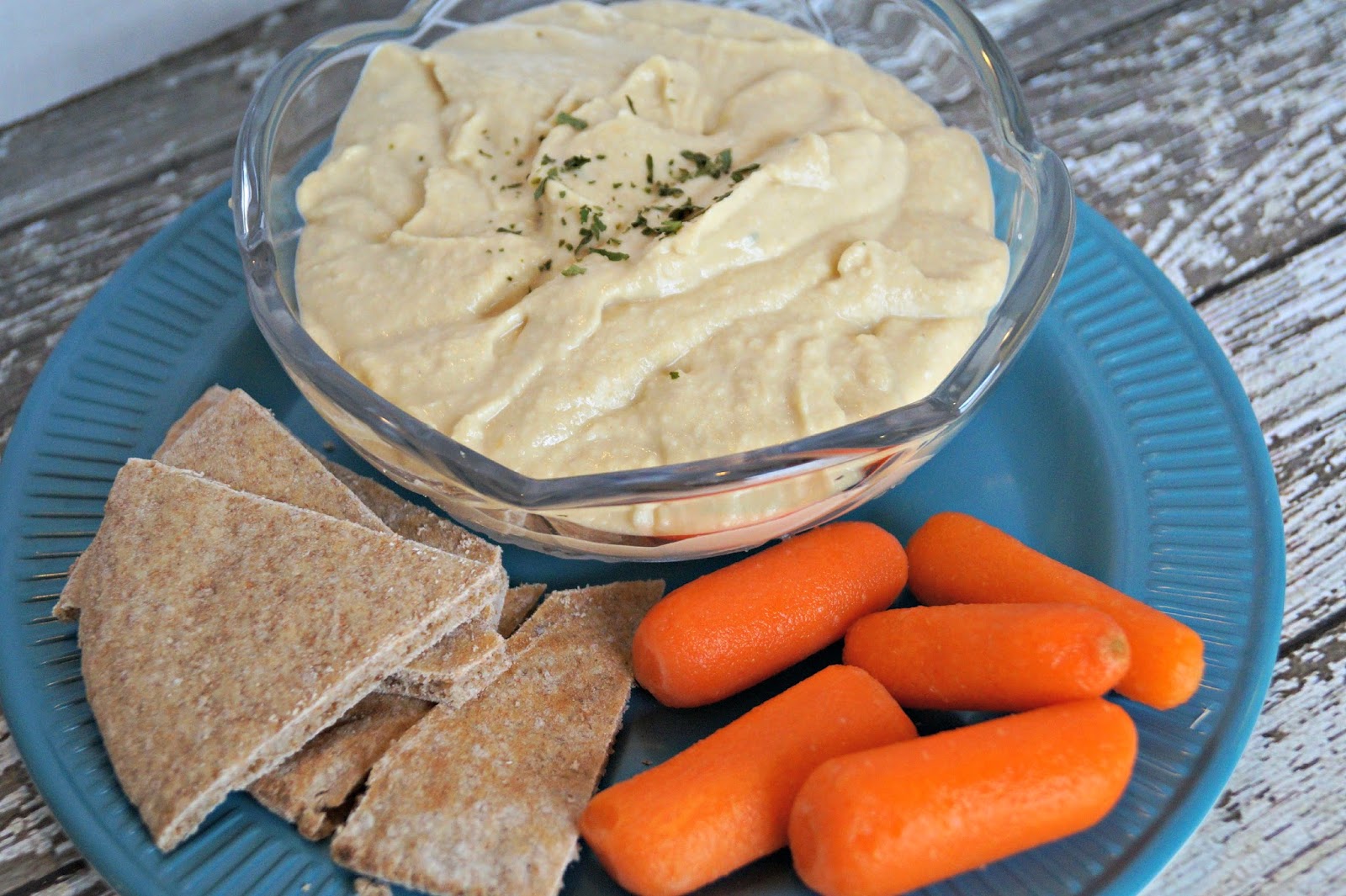 Shrimp Cocktail – Although I don't have these in the house all of the time, I like to try to have some in the house over the holidays. Simply thaw slightly and serve with your favorite cocktail sauce.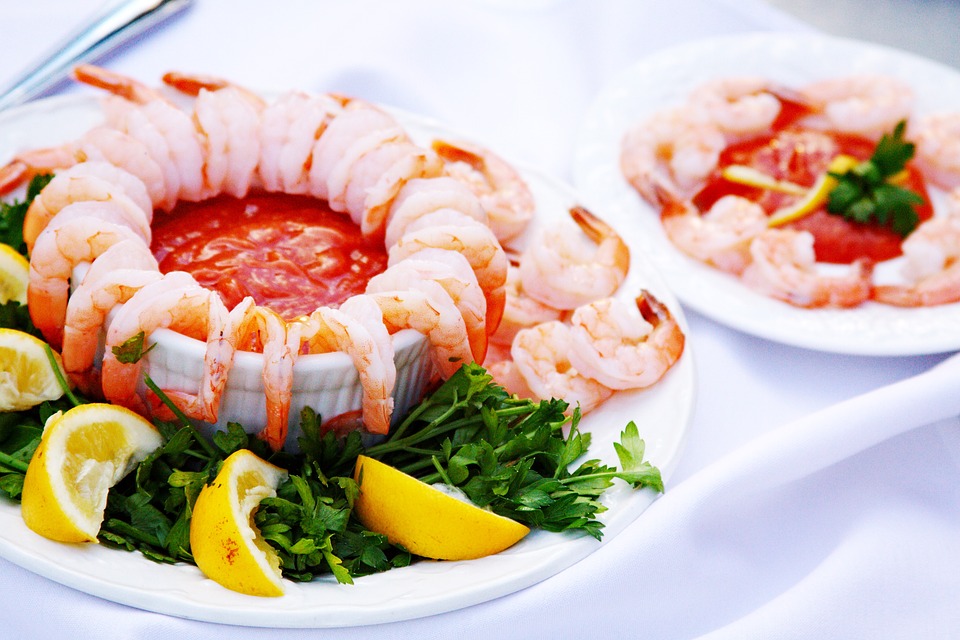 Popcorn– Yes, popcorn is a favorite with kids and adults alike. Pop some using my DIY microwave popcorn method and top with butter and salt. Delicious! You can also jazz it up with parmesan cheese or cajun seasoning for an added element of flavor.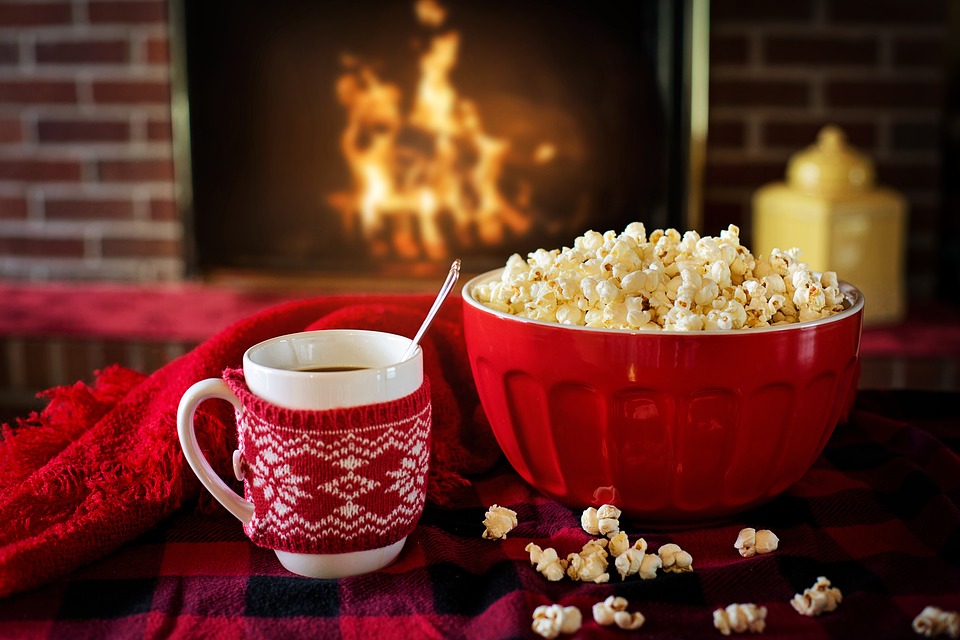 Simple Cheese Quesadillas– These are so easy to make and are a popular "bar food". Simple cheese quesadillas are really budget friendly and a favorite of kids and picky eaters. I think of them like "fancy" grilled cheese sandwiches. You can cut them up bite-sized or wedge them. Either size is really great finger food. For a more "grown up" quesadilla, simply mix in some corn and veggies. Put out fresh salsa and sour cream and watch your guests happily gobble up these party favorite.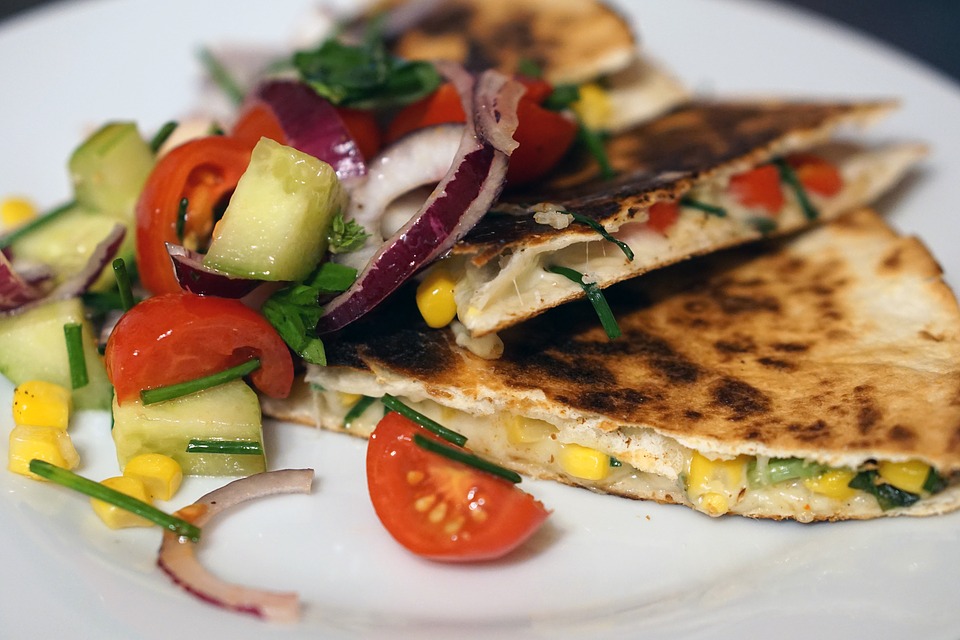 Cheese and fruit platter – Choose a variety of cheeses, nuts, sliced apples, and grapes for a truly professional platter or try this easy cheese wreath.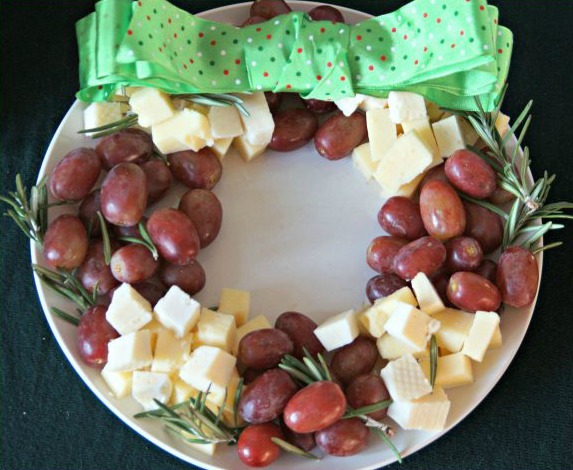 Fruit smoothies -make for a really fun drink for kids. Use fun straws and beautiful glasses and the kiddos will feel very fancy. Fruit smoothies are also delicious for the adults at your party. I personally think that vodka tastes great with everything. My husband says that rum tastes great with fruit smoothies too. My mother-in-law claims she does not like the taste of champagne, but finds champagne mixed with orange or other fruit smoothies to be quite delicious. Here are some of my favorite smoothie recipes for you to try. If that's not enough recipes for you, check out my Chocolate Covered Cherry Smoothie recipe or my Super Sweet Fresh Vanilla Cherry Smoothie Recipe.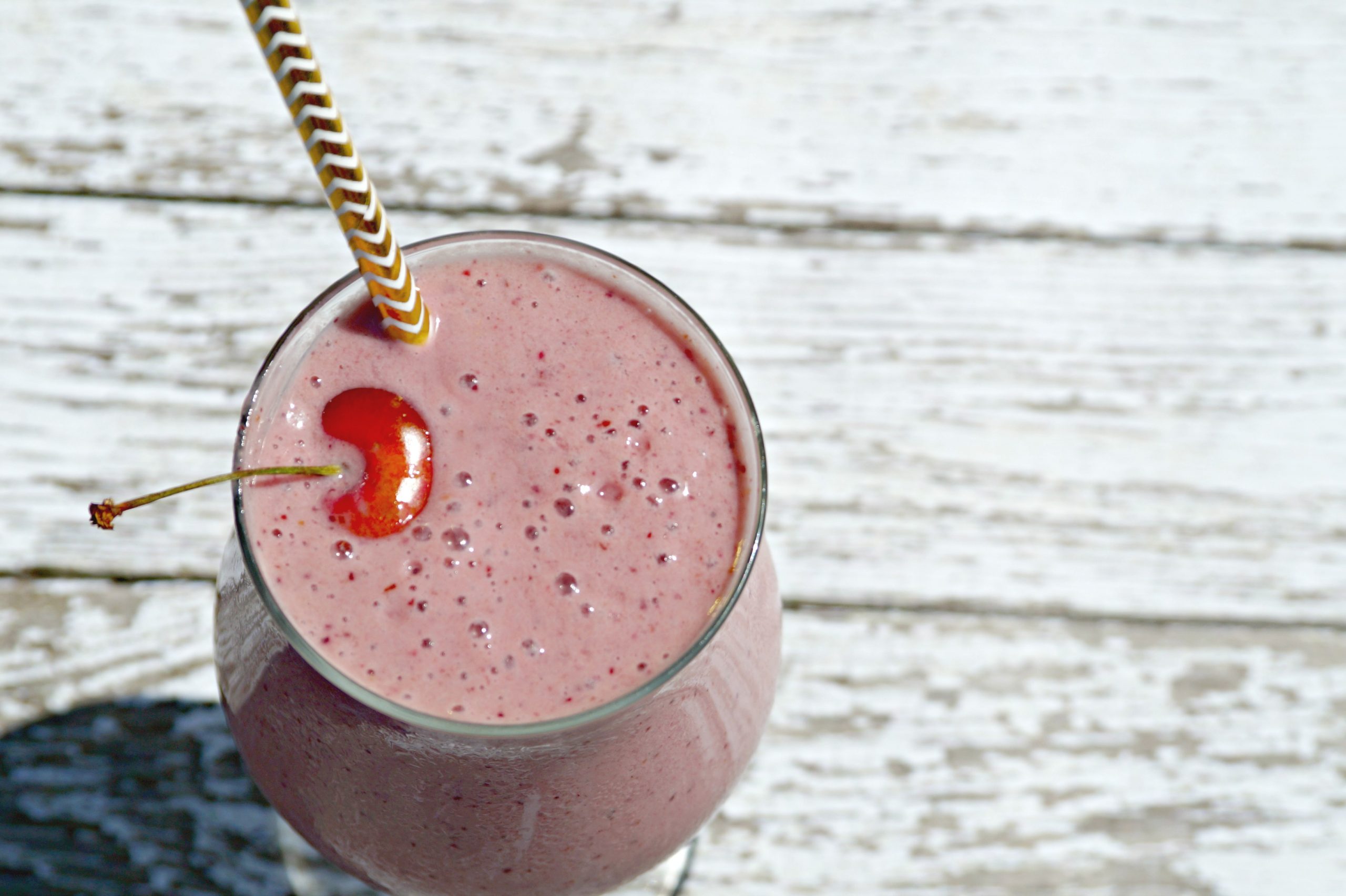 There you go. Some simple real food appetizers to make your Christmas Eve extra special this year. What are your favorite appetizers for Christmas Eve? Do you like to entertain on a regular basis?