Let's start a conversation about starting conversation.  Many of you have expressed a desire to get your family back to basics.  Eating healthy meals while gathered around the table together sounds like a dream come true for many of our overscheduled readers.  We are so busy running our kids all around town for their various activities that we often put a family dinner together on the bottom of our to-do lists.  One of my favorite side-effects of our real food journey is eating together as a family again.  It's a lot easier to eat together when you are not eating out of a bag.  Regardless of the time……..before practice or even after practice, grab your family and gather around the kitchen table together.  You will be glad you did.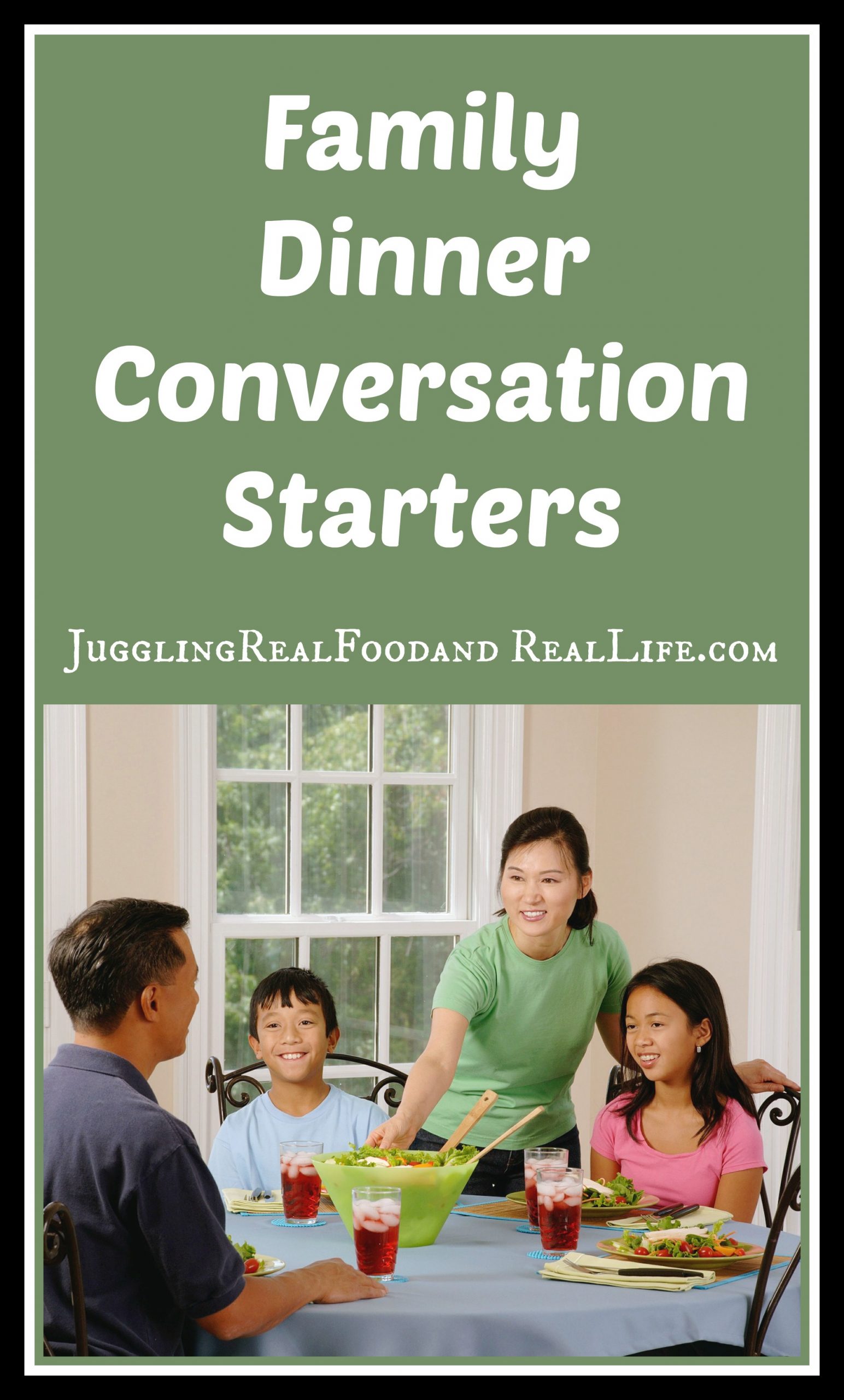 [bctt tweet="Bring your family back to the dinner table with these conversation starters." username="jugglngrealfood"]
In this era of quick text message answers, I've noticed that my family needs a little help getting the conversation going when we gather around the family dinner table.  I want to hear stories about their days.  Quick answers of "my day was fine" is not what I long for after a long day at work.  I want to hear the good and bad and really be involved in the lives of my children even when we are not able to be together all day.  My ideas are geared towards school-age children, but many can be adapted for younger children as well.  My teenager and even my adult son enjoy engaging with our conversation starters. 
I am creating this page to house all of my conversation starters in one place.  As such, I encourage you to bookmark this page and come back to it often.  I will be updating this page and adding more ideas on a regular basis.  Being intentional about conversation is one way that I love to really enjoy my time as mother.  Our children only live with us for a short while.  Enjoy the time with your children.    
Family Dinner Conversation Starters
This is probably our favorite.  This idea we use over and over.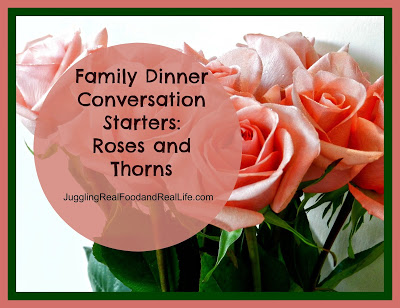 Don't fight the tech that they love so much.  Invite it to dinner.  Learn how to include technology without it taking over the dinner.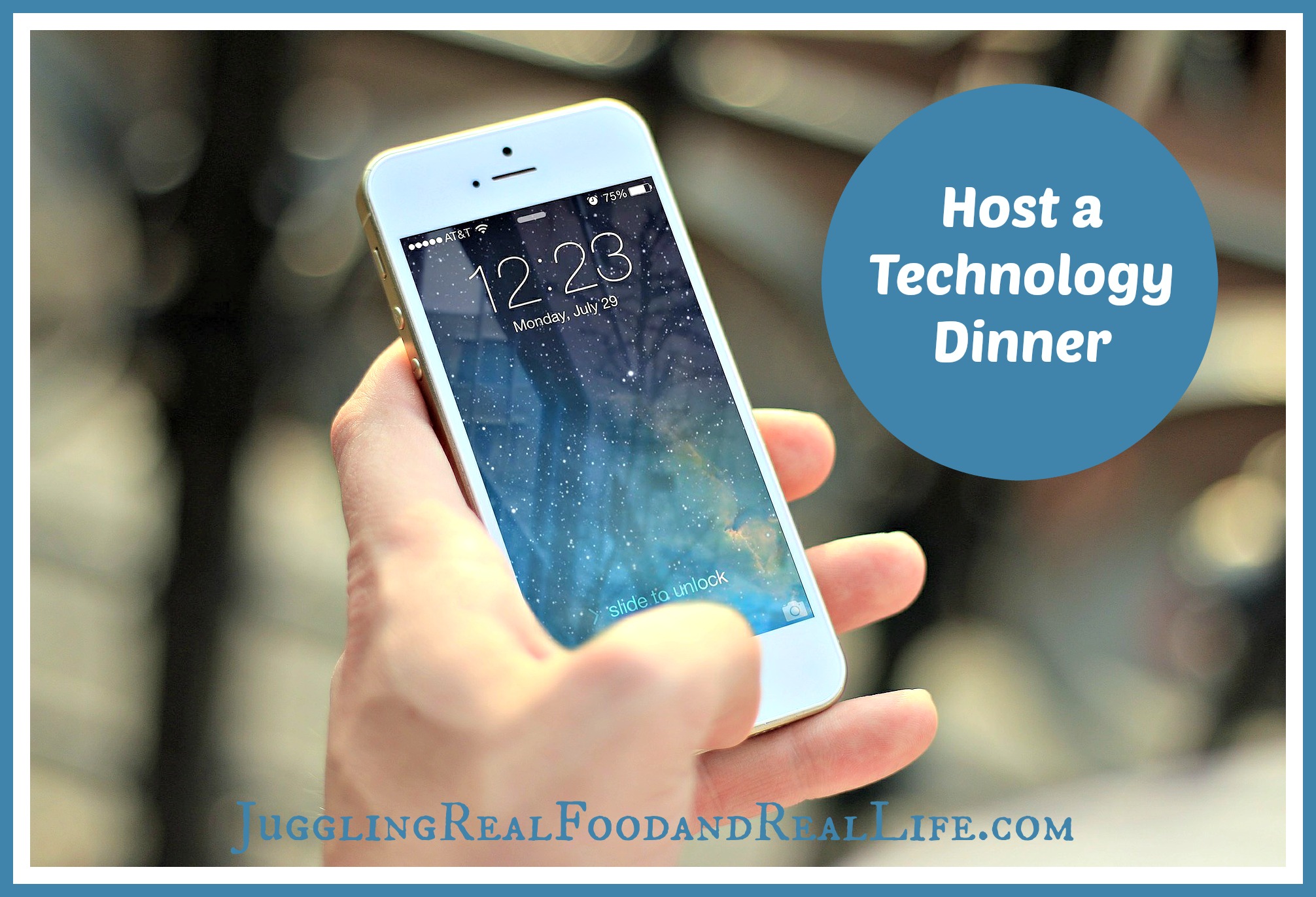 Don't just watch!  Really show an interest and be part of the experience.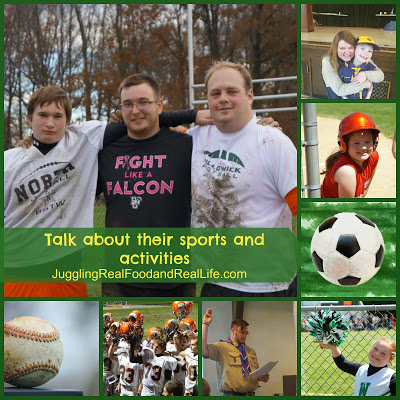 There you go!  A few ideas to get you started this week.  If you aren't eating at the table as a family, start with once a week using these ideas and soon your family will be requesting more family dinner time.  Don't forget that I will be adding to this page on a regular basis so if you have an idea that really works for your family, leave me a comment and we can share your idea with everyone.  Let's bring our families back to the table and really help our children enjoy their childhood.  They want to spend more time with us……….they really do.
You might also be interested in: