I don't know if you are anything like me, but New Year's Eve always seems to catch me by surprise.  I know.  I know.  It's the same time every year.  However, I spend so much of my energy getting ready for Christmas that I don't take the time to make plans.  And since I use so much of my paycheck making Christmas magical, there isn't always a lot left for a fancy new dress, special parties, and a babysitter who is willing to work the holiday.  Don't get me wrong……….we do sometimes go out to fancy parties, but a lot of time, I like to host a party at home or even plan a quieter night home with just the kids.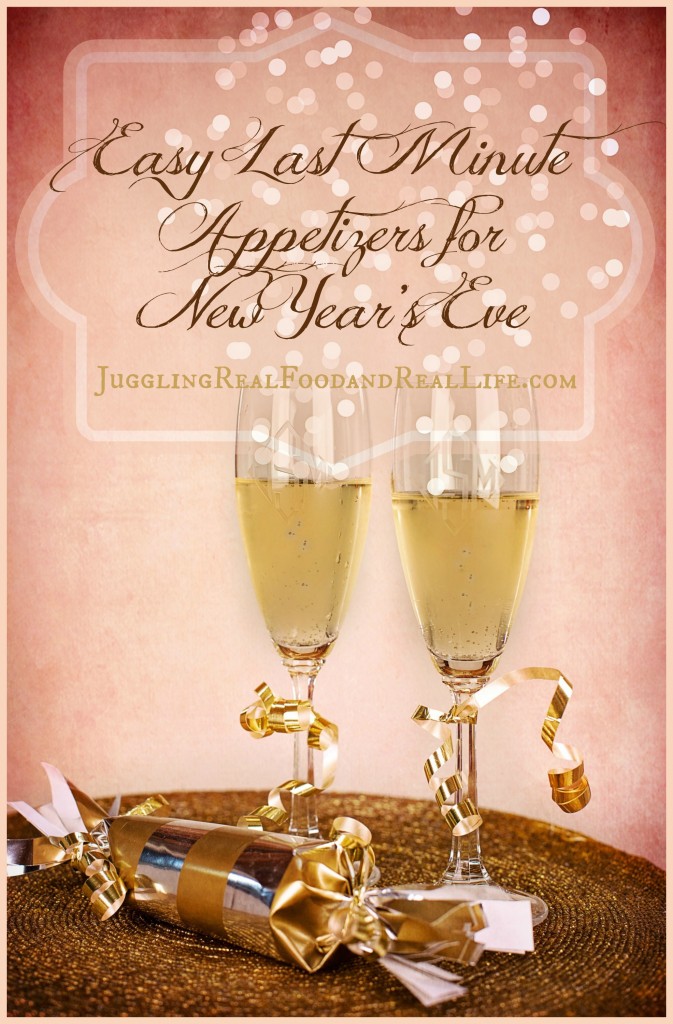 I may decide to stay home, but I'm the kind of girl that likes to celebrate the little things in life.………..so you can imagine how excited I get for big events.  My father teases me all of the time because I always worry about not having enough food for my parties and then end up having enough for about a week of parties.  I have found that some of my favorite everyday type recipes are some of my family and friend's favorite party recipes.  Each recipe is made with simple ingredients that I always try to have on hand.  That way I'm always ready to party at a moment's notice.
8 Simple Real Food Appetizers for New Year's Eve
Hummus – I love hummus served with pita chips or cut up pita bread and veggies.  My two favorite hummus recipes are the garlic lemon (traditional hummus) and horseradish hummus.  The horseradish hummus has a bit of spice to it, but is not overpowering.  So good!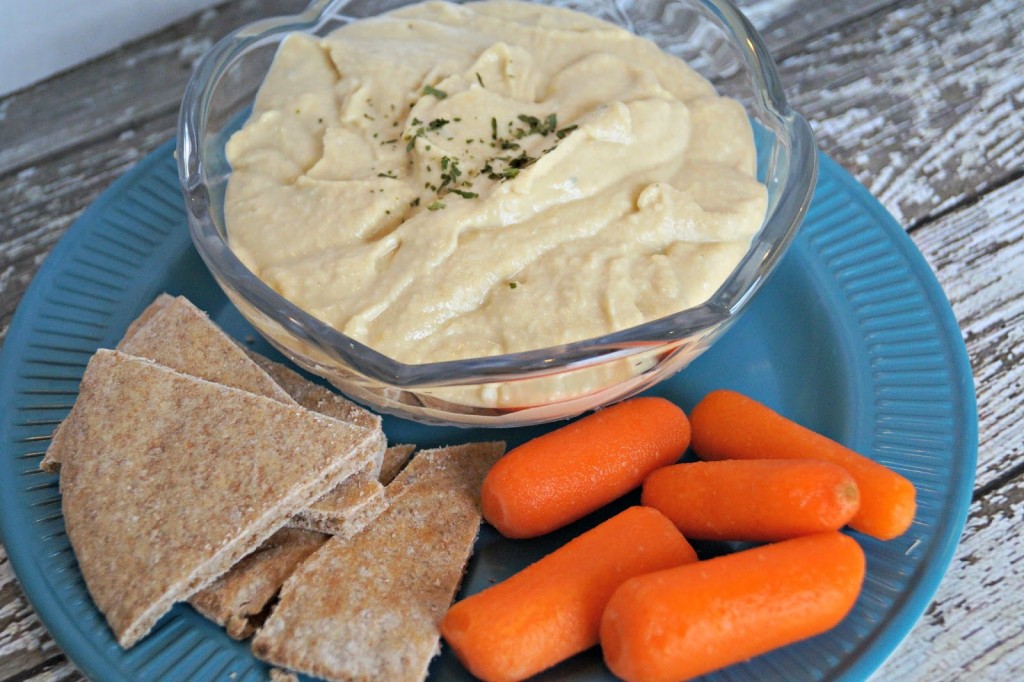 Popcorn– Yes, popcorn is a favorite with kids and adults alike.  Pop some using my DIY microwave popcorn method and top with butter and salt. Delicious!  You can also jazz it up with parmesan cheese or cajun seasoning for an added element of flavor.
Simple Cheese Quesadillas– These are so easy to make and are a popular "bar food".  Simple cheese quesadillas are really budget friendly and a favorite of kids and picky eaters.  I think of them like "fancy" grilled cheese sandwiches.  You can cut them up bite-sized or wedge them.  Either size is really great finger food.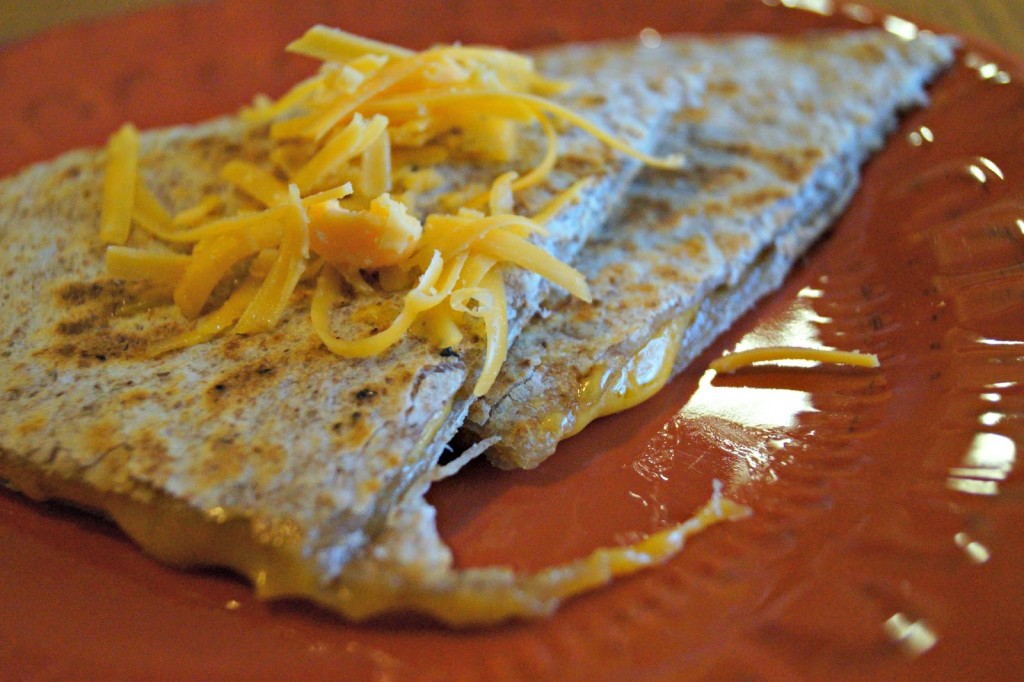 Frozen shrimp – Although I don't have these in the house all of the time, I like to try to have some in the house over the holidays.  Simply thaw slightly and serve with your favorite cocktail sauce.
Cheese and fruit platter – Choose a variety of cheeses, nuts, sliced apples, and grapes for a truly professional platter.
Monkey Bites – These are one of my kid's favorite lunches, but I've got to be honest……..I love Monkey Bites too.  Peanut butter and banana are just such a perfect combination.  You can really kick these up a notch by serving a dip like fruit preserves, chocolate, or a warm fruit compote.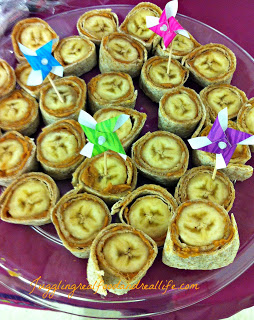 Fruit smoothies -make for a really fun drink for kids.  Use fun straws and beautiful glasses and they will feel very fancy.  Fruit smoothies are also delicious for the adults at your party.  I personally think that vodka tastes great with everything.  My husband says that rum tastes  great with fruit smoothies too.  My mother-in-law claims she does not like the taste of champagne, but finds champagne mixed with orange or other fruit smoothies to be quite delicious.  Here are some of my favorite smoothie recipes for you to try.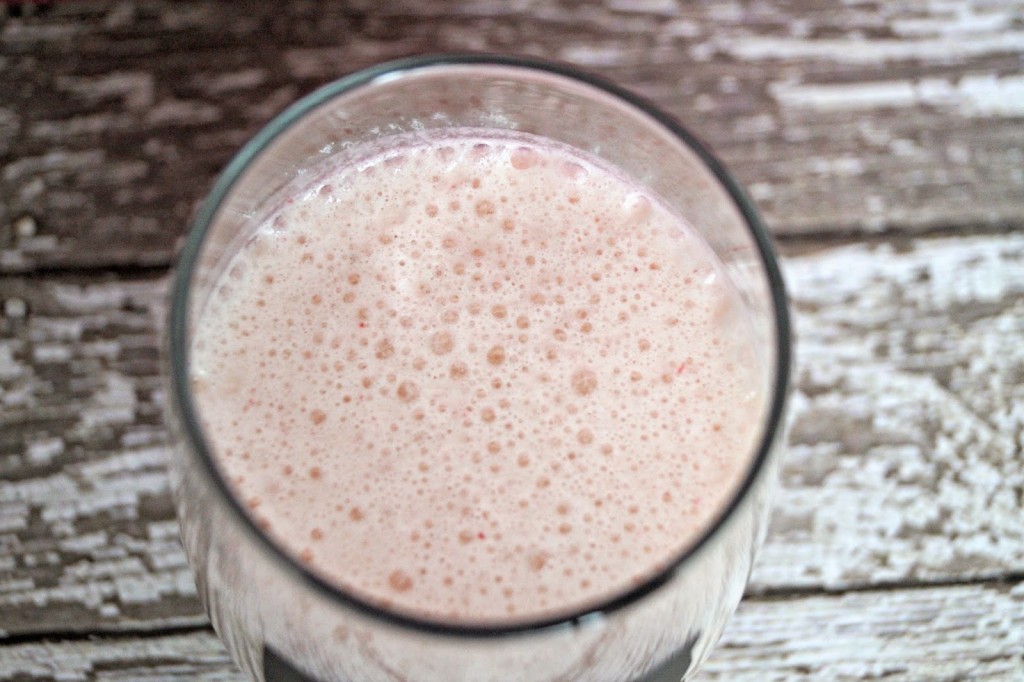 Chocolate Energy Bites –  Chocolate Bites in a beautiful dish with sliced strawberries and a dollop of Maple Whipped Cream make for a delicious and elegant New Year's Eve dessert.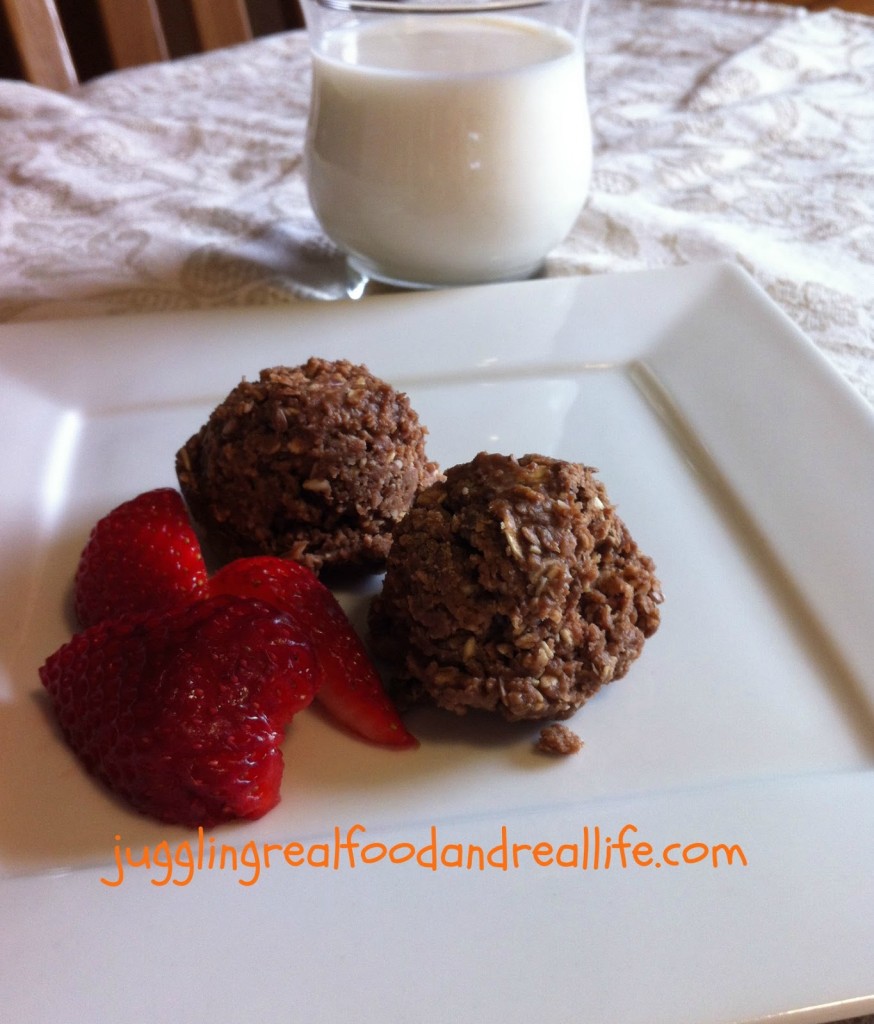 What are your favorite appetizers for New Year's Eve? Do you like to entertain on a regular basis?
If you are looking to have a happy and healthy new year, you will want to join us for The Real Food Experience 2016.  You can check out the details for this fun program here.